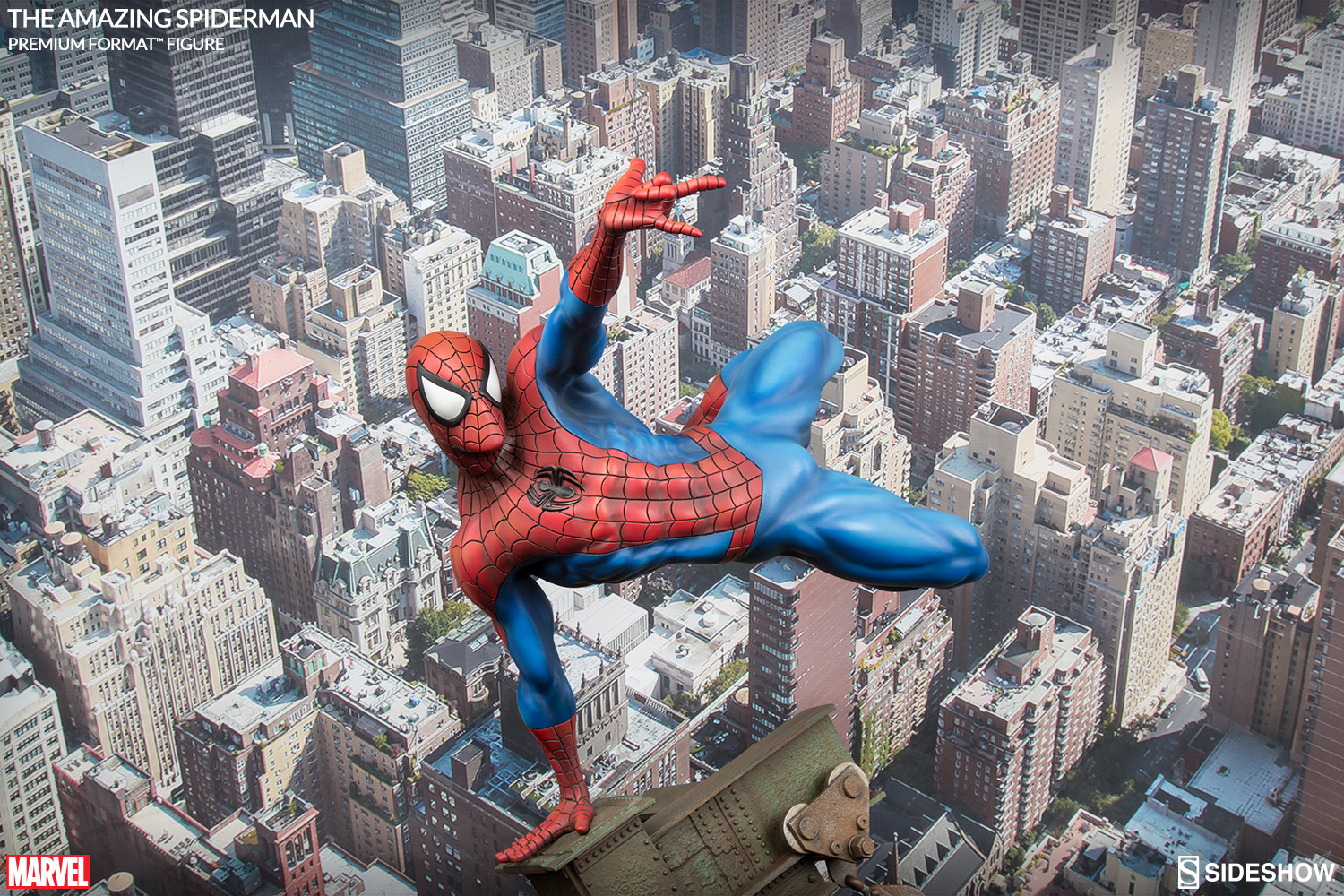 The hero on everyone's mind right now is without a doubt the Amazing Spider-Man, and although we love the Marvel Cinematic Universe's take on the Spidey costume, we also love the original thread. Sideshow Collectibles knows that everyone loves the classics, and now you can bring those webs home with this new Premium Format Figure.
Draped in his iconic look, Peter Parker is depicted dodging one of the Green Goblin's deadly Pumpkin Bombs in a way only he can. Balancing in signature Spidey style, this gravity-defying sculpt is just what every Spider-Man fan wants and needs as Spider-Man: Homecoming approaches its release date.
Limited to only 5000 pieces, you can pre-order this uber-detailed figure right now for just $469.99 and wait for it to swing to your home sometime between this August and September.