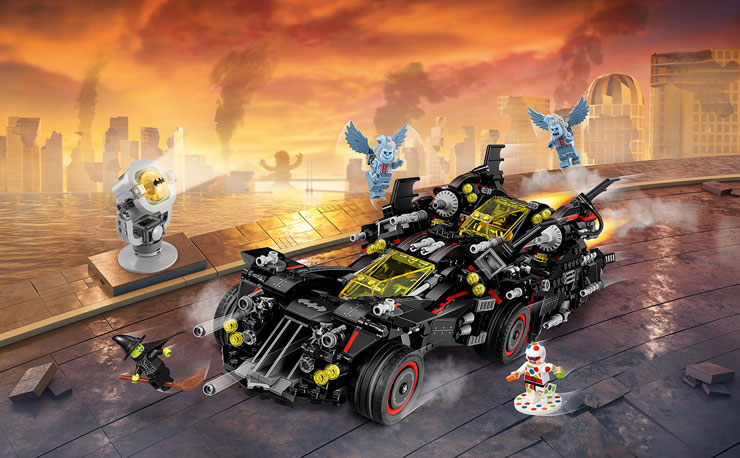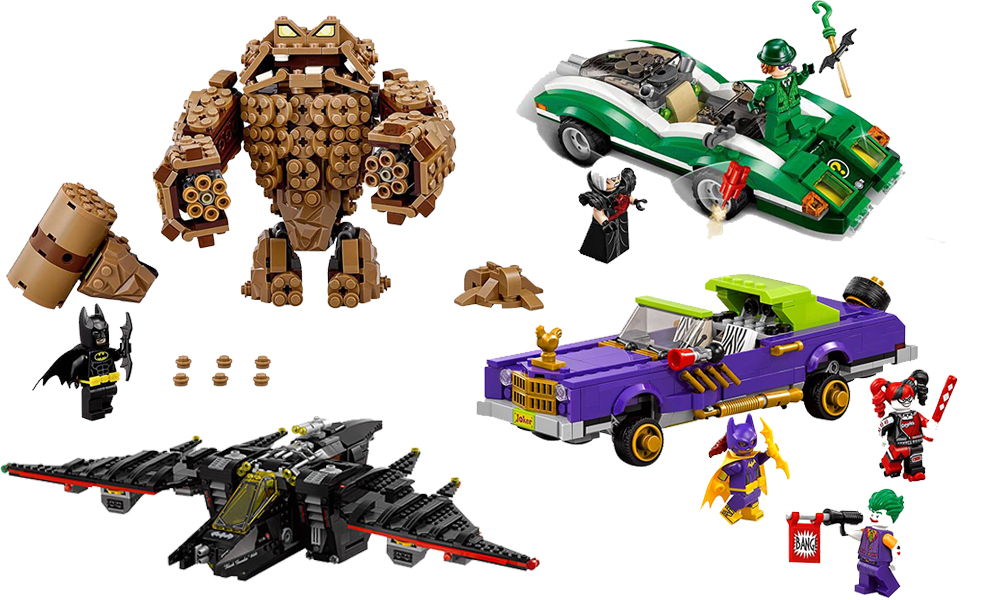 One of the most surprising movies of 2016, The Lego Batman Movie, defied all expectations at the box office to dominate its first week of release. Hauling in a domestic gross of $310 million, the film became a bonafide hit among both the younger audience and their parents. Featuring a list of who's who of Batman's most notorious villains, comic book fans of all ages can enjoy one of film's better depictions of the Caped Crusader (yes, this animated Batman voiced by Will Arnett is better than George Clooney was).
With the home video release today, we've decided to look at some of Lego's best playsets based on the popular movie. From an awesome Clayface set, to the Joker and his crazy-looking pimped out ride, these Lego playsets are the perfect thing for older Bat fans to work on with their kids while they watch the brick version of Batman beat up on some bad guys from the comfort of their home.
With all that being said, take a look at 10 of the best Lego Batman Movie sets below.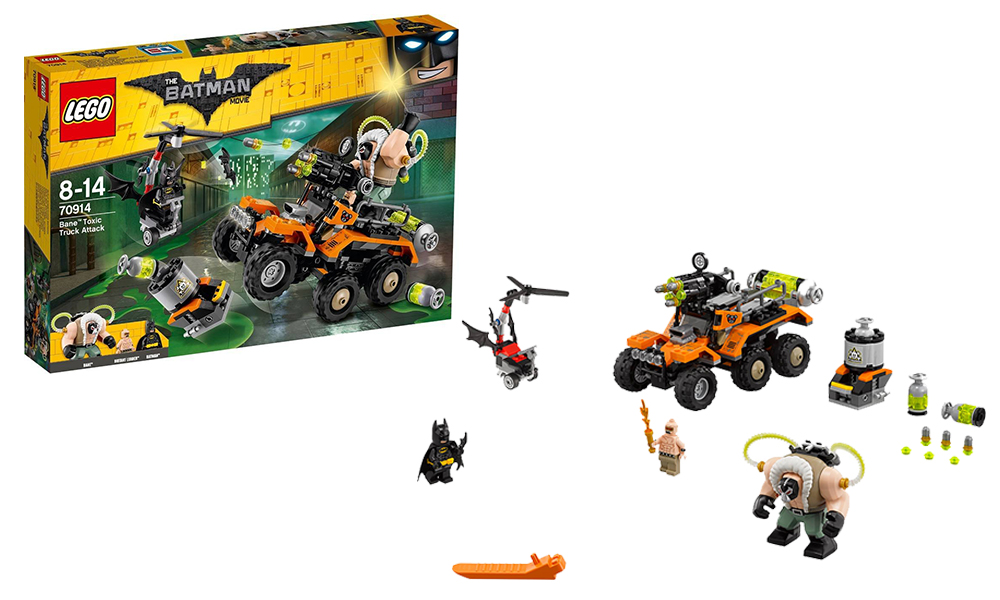 LEGO Batman Movie 70914 Bane Toxic Truck Attack – BUY NOW
---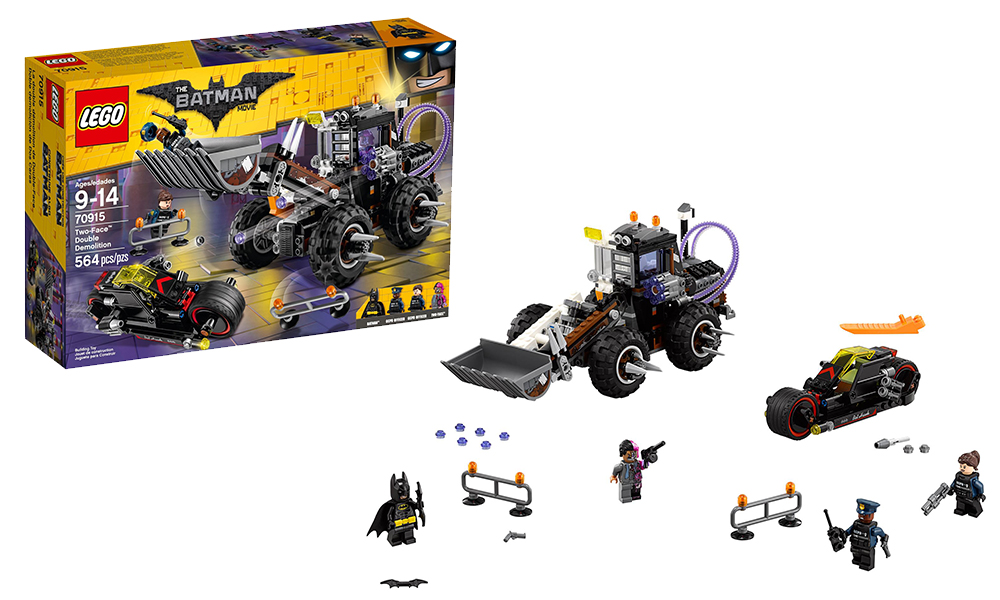 LEGO Batman Movie 70915 Two-Face Double Demolition – BUY NOW
---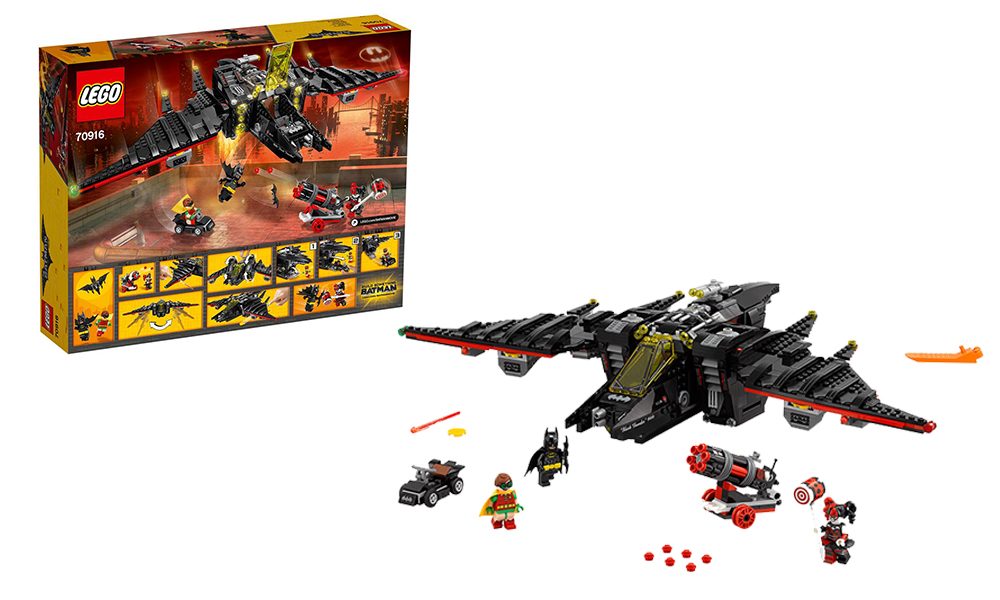 LEGO Batman Movie 70916 The Batwing – BUY NOW
---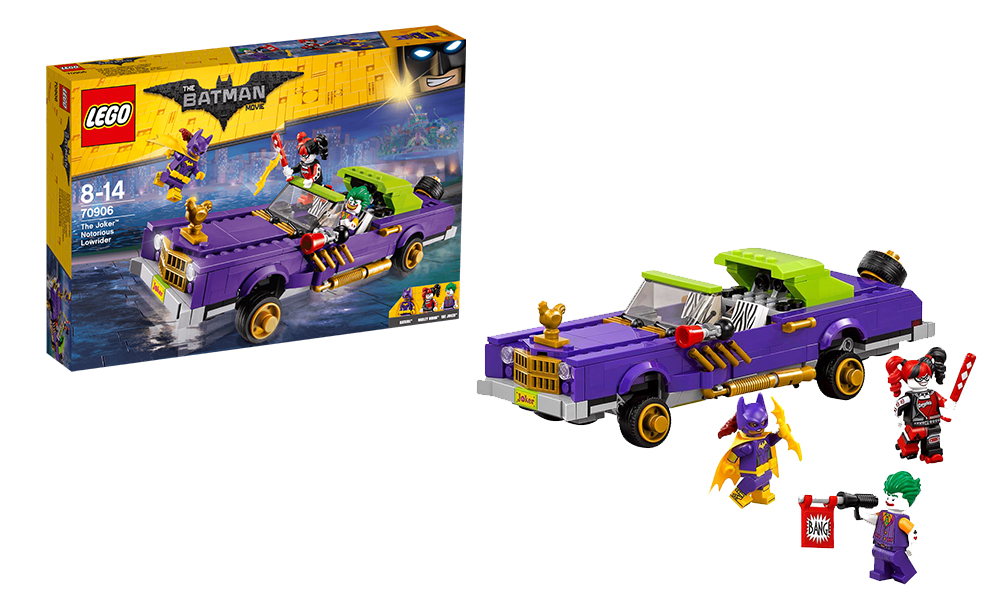 LEGO Batman Movie 70906 The Joker Notorious Lowrider – BUY NOW
---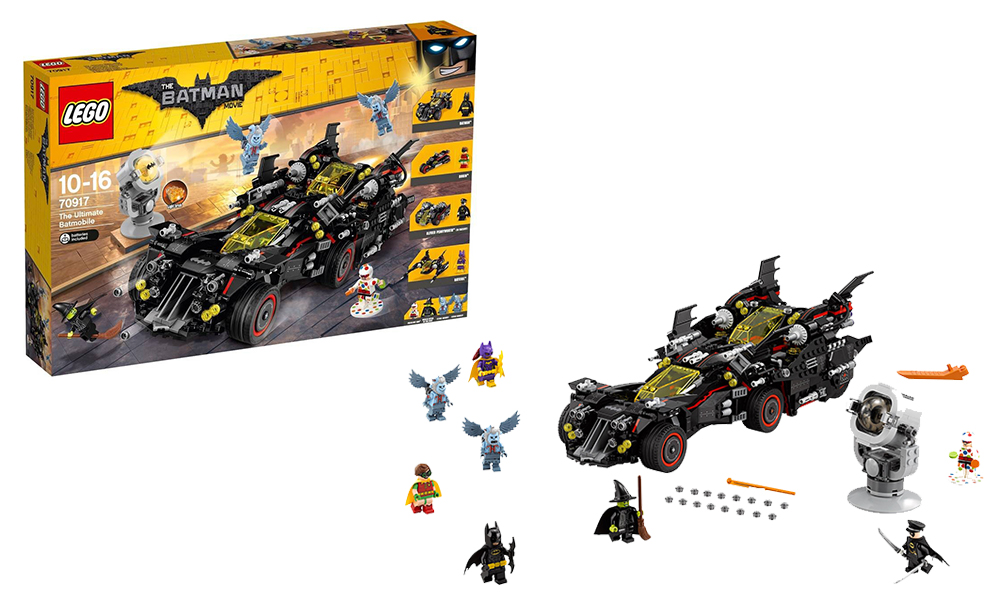 LEGO Batman Movie 70917 The Ultimate Batmobile – BUY NOW
---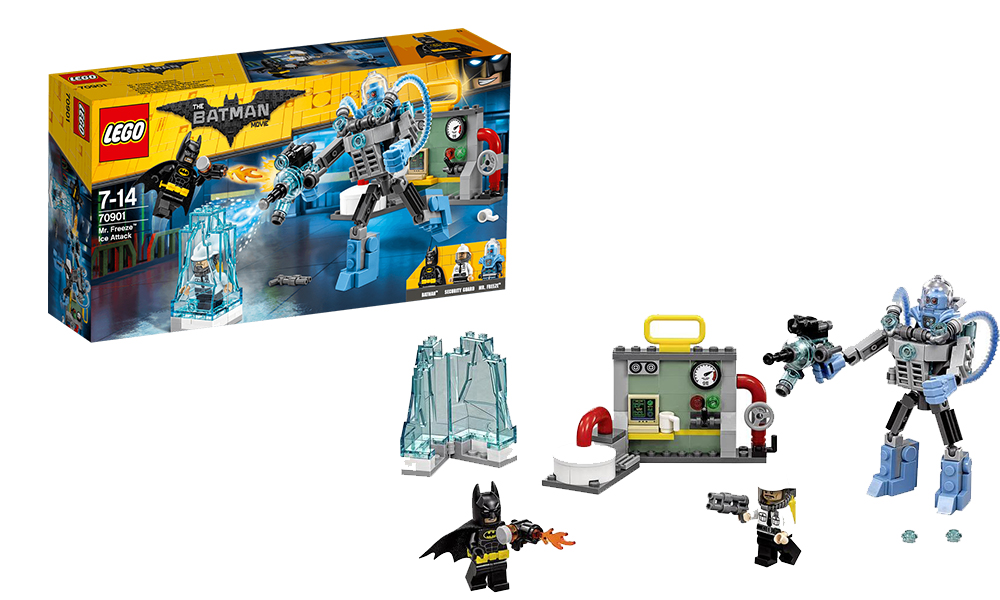 LEGO Batman Movie 70901 Mr. Freeze Ice Attack – BUY NOW
---
LEGO Batman Movie 70902 Catwoman Catcycle Chase – BUY NOW
---
LEGO Batman Movie 70903 The Riddler Riddle Racer – BUY NOW
---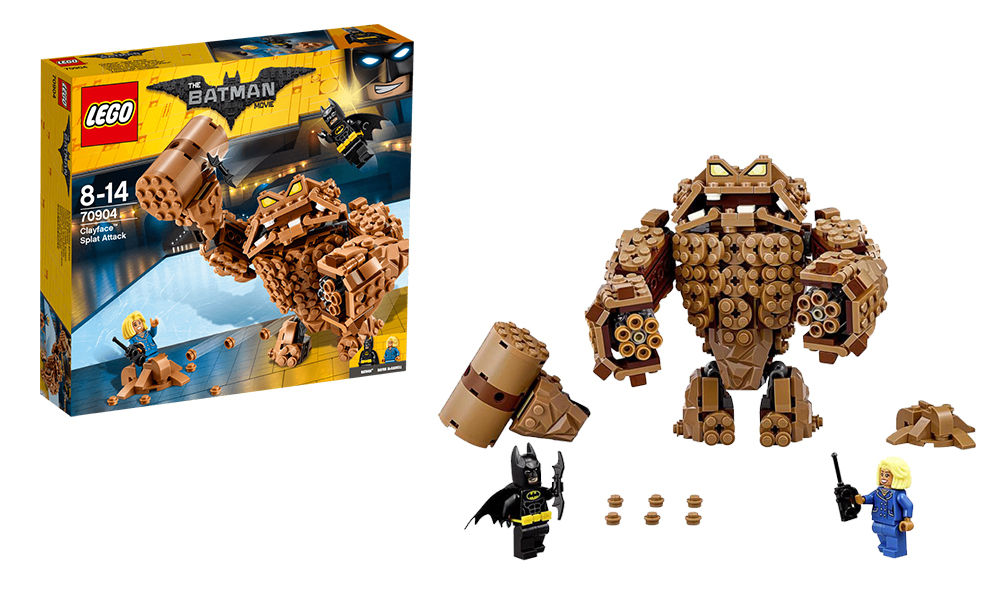 LEGO Batman Movie 70904 Clayface Splat Attack – BUY NOW
---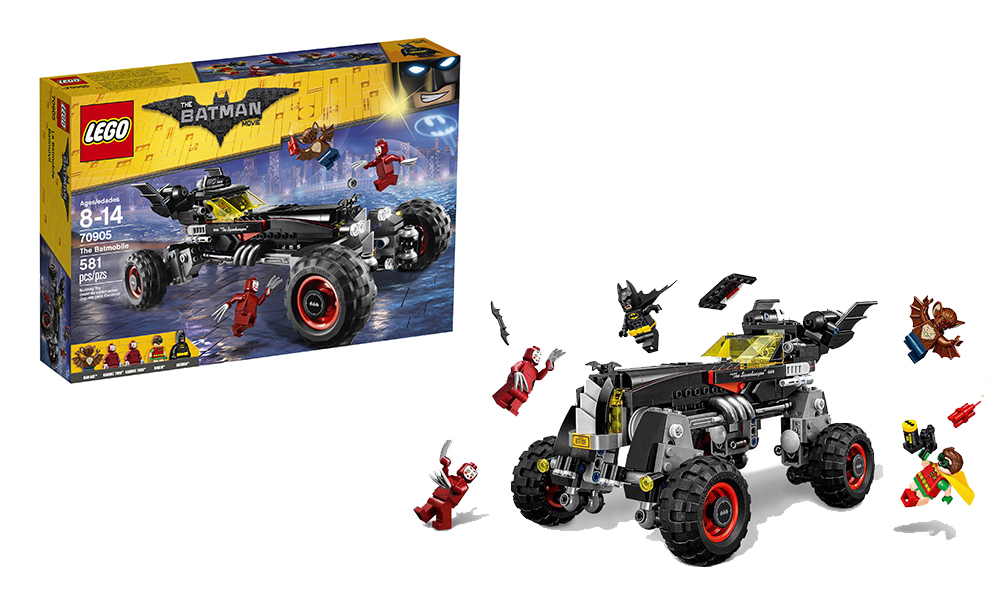 LEGO Batman Movie 70905 The Batmobile – BUY NOW