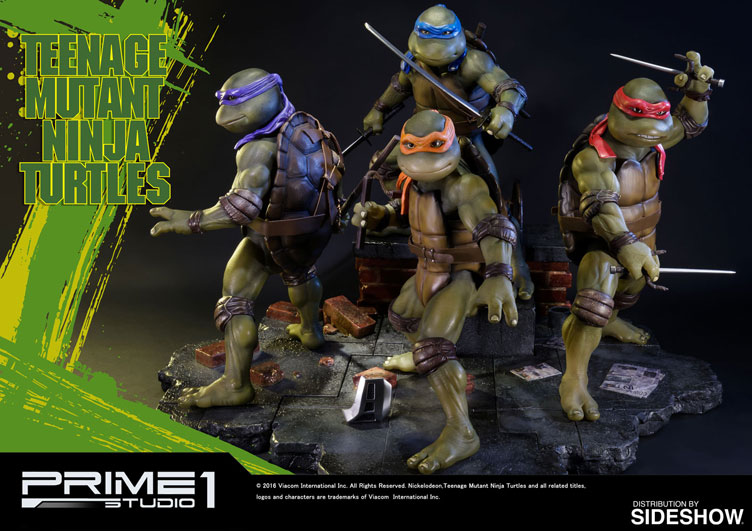 Prime 1 Studio is taking it back to 1990 for TMNT fans with these polystone Teenage Mutant Ninja Turtles statues that are available to pre-order through Sideshow Collectibles.
With Bebop and Rocksteady statues also in the pipeline for a Summer 2017 release, these Turtle statues are ready to battle the enemy with signature weapons and high-quality translucent resin for a lifelike skin effect. The statues will stand between 16″ and 18″ tall, with each Turtle standing on a rooftop themed base. You can buy them individually, or grab the full set including Leonardo, Raphael, Michelangelo and Donatello to form the full scene. The four Turtle set also comes equipped with exclusive nunchuck and Shredder mask accessories as an added bonus. Delivery is expected for Dec 2016 – Feb 2017.
Click here to buy the Teenage Mutant Ninja Turtles 1990 Polystone Statues by Prime 1 Studio at Sideshow.com. Take a closer look at all four TMNT statues below.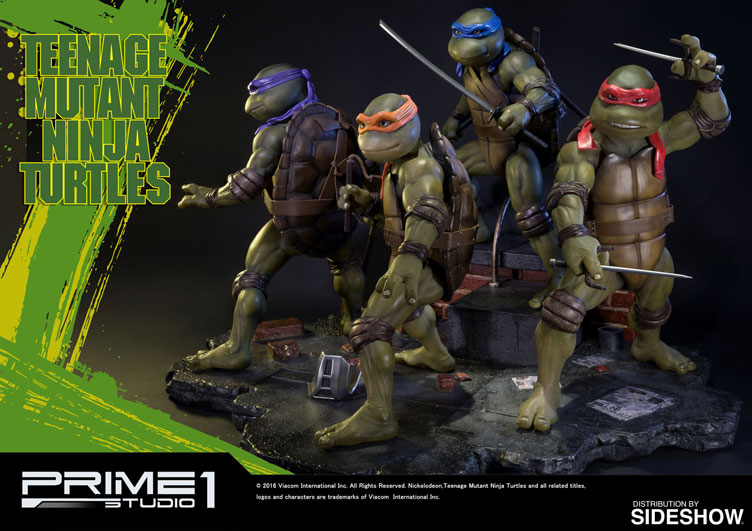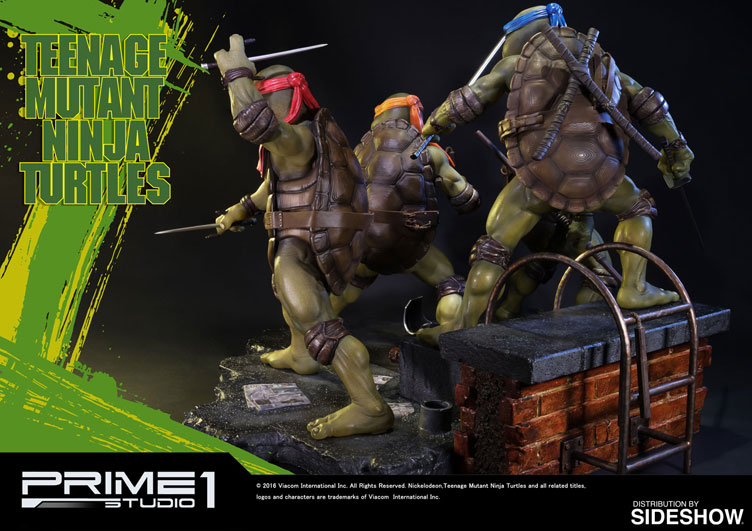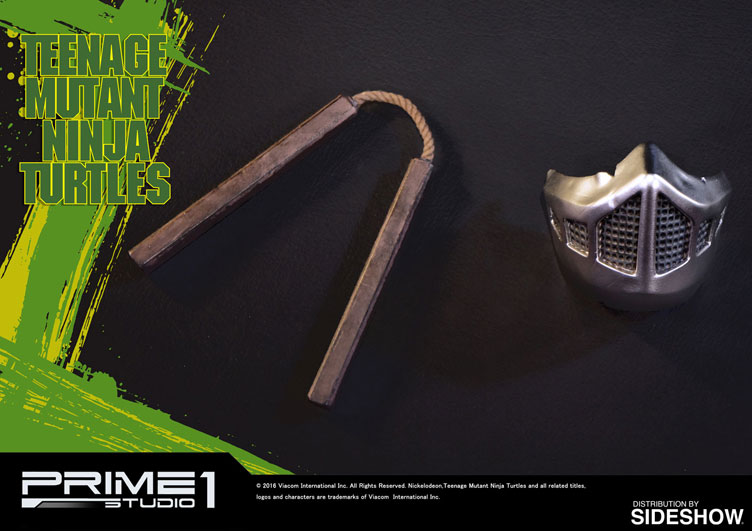 Click here to buy the TMNT Polystone Statues by Prime 1 Studio.