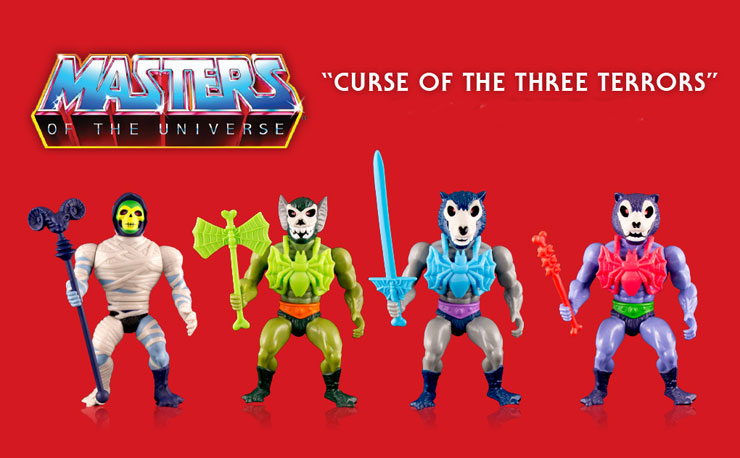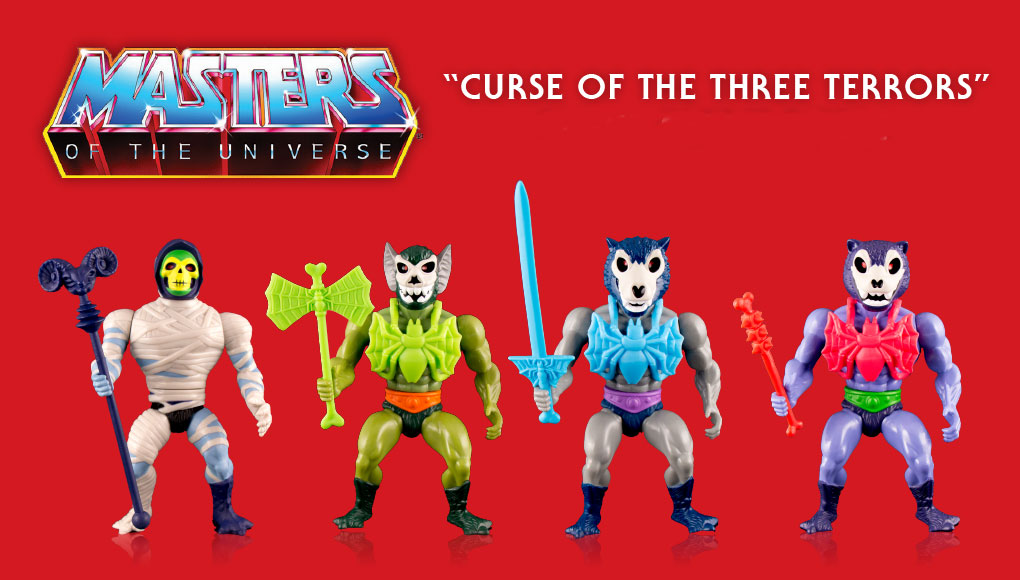 Next up from the Super7 MOTU previews is this first look at the Masters of the Universe Curse of the Three Terrors Figures that are releasing in early 2017.
Following up on the MOTU Ultimate Action Figures that Super7 previewed a few days ago, along with other details on the upcoming Super7 Masters of the Universe toy line, these "Curse of the Three Terrors" figures feature four 5.5″ full-color, cartoon accurate vintage-inspired collectibles based on the new Filmation-style MOTU animation that was created by Super7 under partnership with Mattel. Included in the collection are Possessed Skeletor, Terror Bat, Terror Jaguar and Terror Wolf.
Take a closer look at all four figures below, followed by a screenshot of what the characters look like in "The Curse of the Three Terrors" cartoon. These will be available for pre-order soon. In the meantime, click here to check out more Super7 MOTU action figures and collectible toys.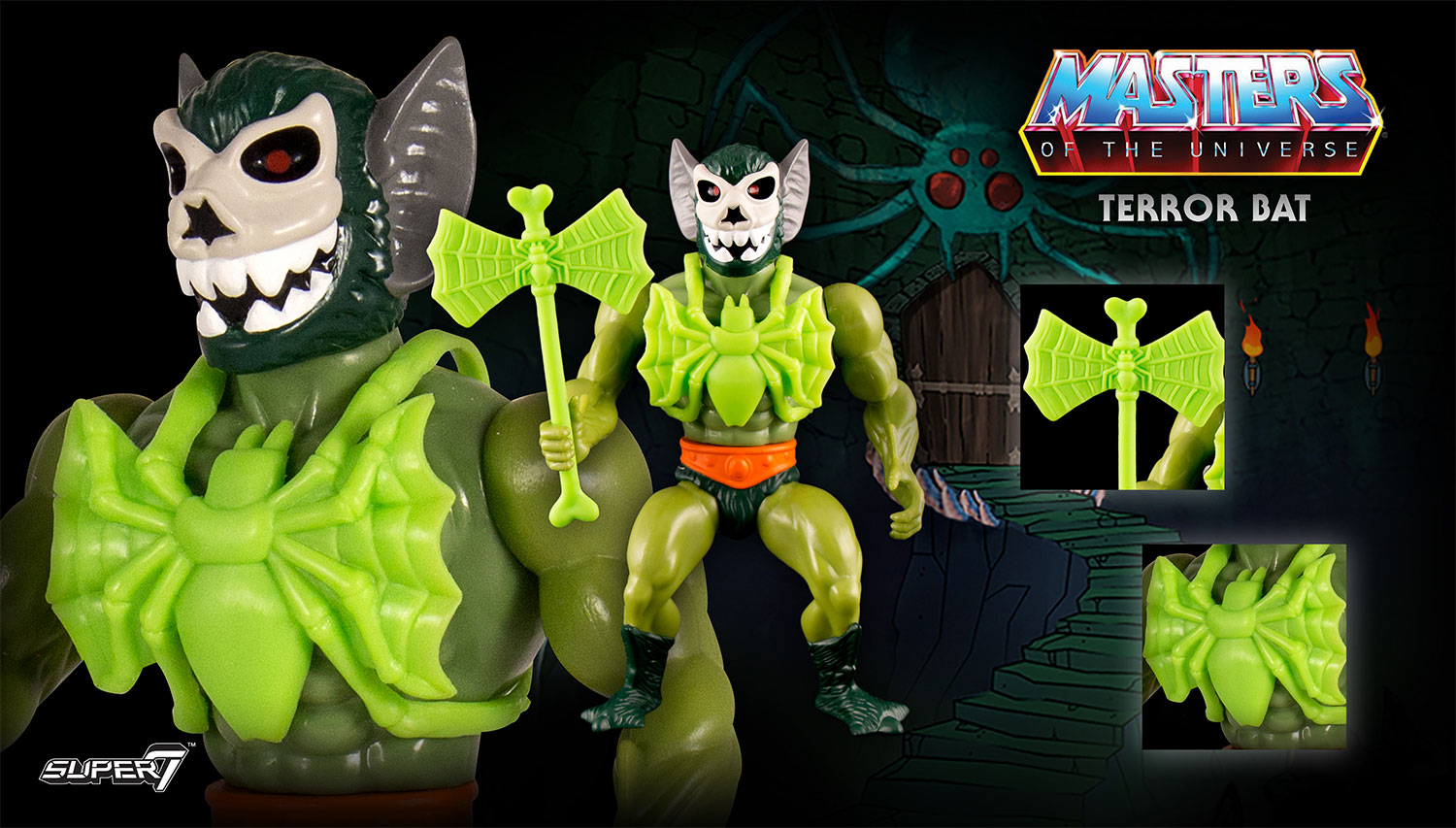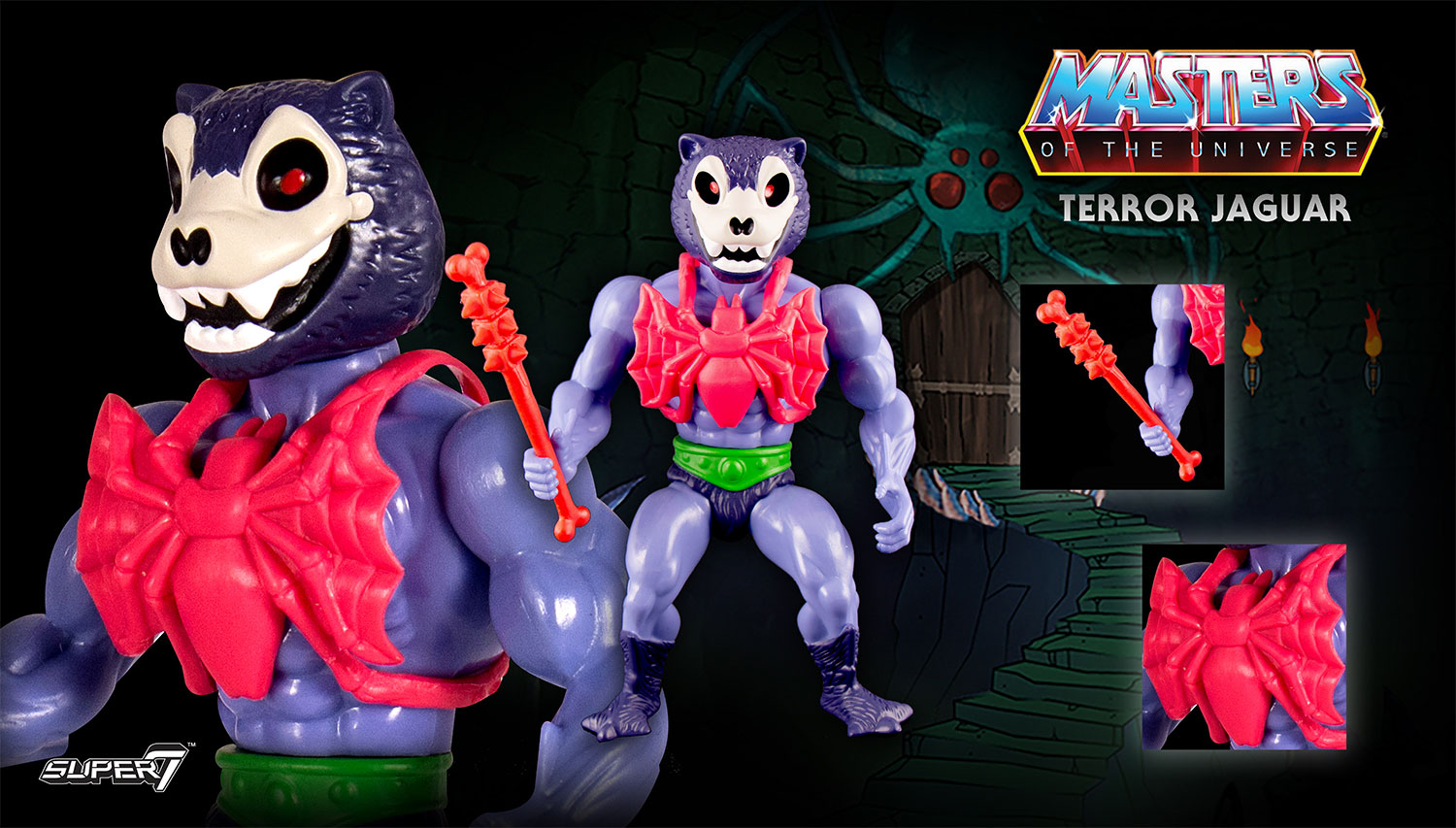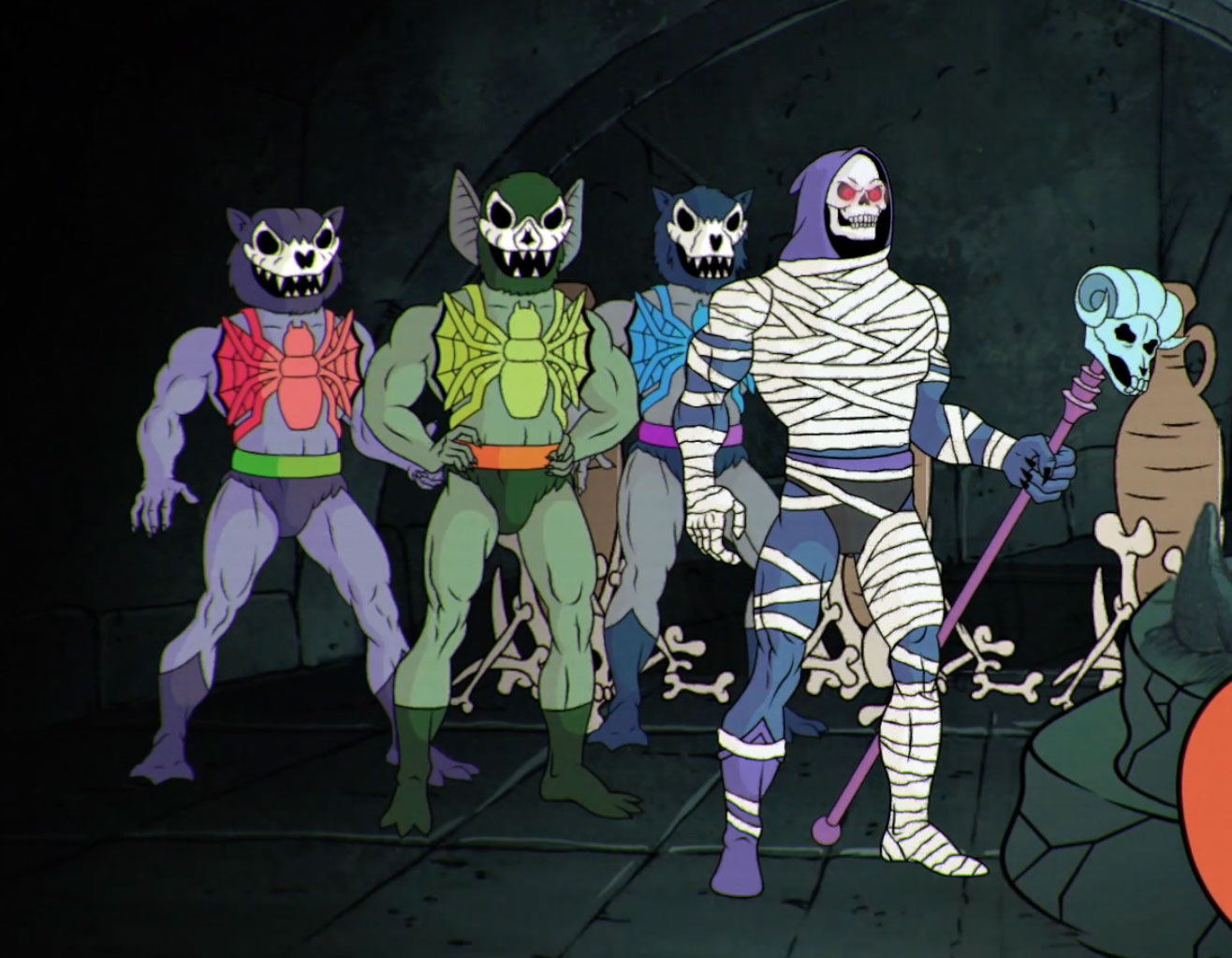 Click here for more Super7 Masters of the Universe action figures and toys.