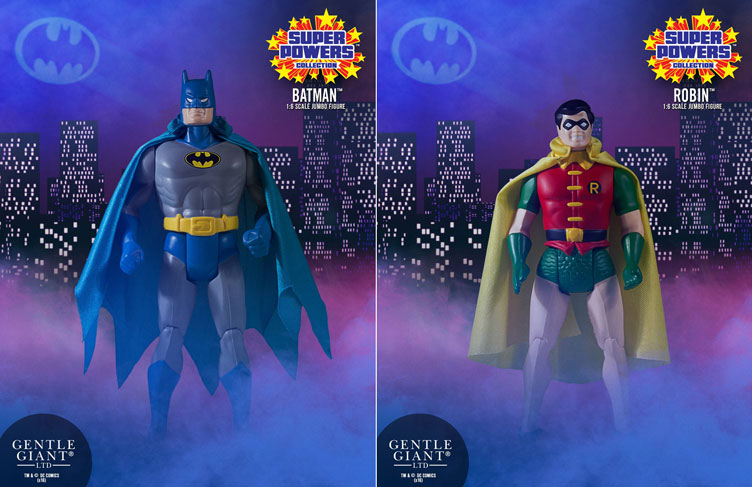 Holy super-sized action figures Batman! Check out these 1:6 Scale Batman & Robin Jumbo Action Figures that Gentle Giant is releasing from the Super Powers Collection.
Staying true to the retro Dynamic Duo action figures that originally released way back in the '80s, these Super Powers 1:6 scale figures are returning in 12-inch jumbo form, complete with removable capes and highly accurate digital models designed and developed using 3-D scanning technology. Both action figures also feature retro art packaging to replicate the original in a protective re-sealable blister pack.
Get a good look at both Batman and Robin Super Powers Jumbo Figures from Gentle Giant below which are dropping in December 2016 but available to pre-order below.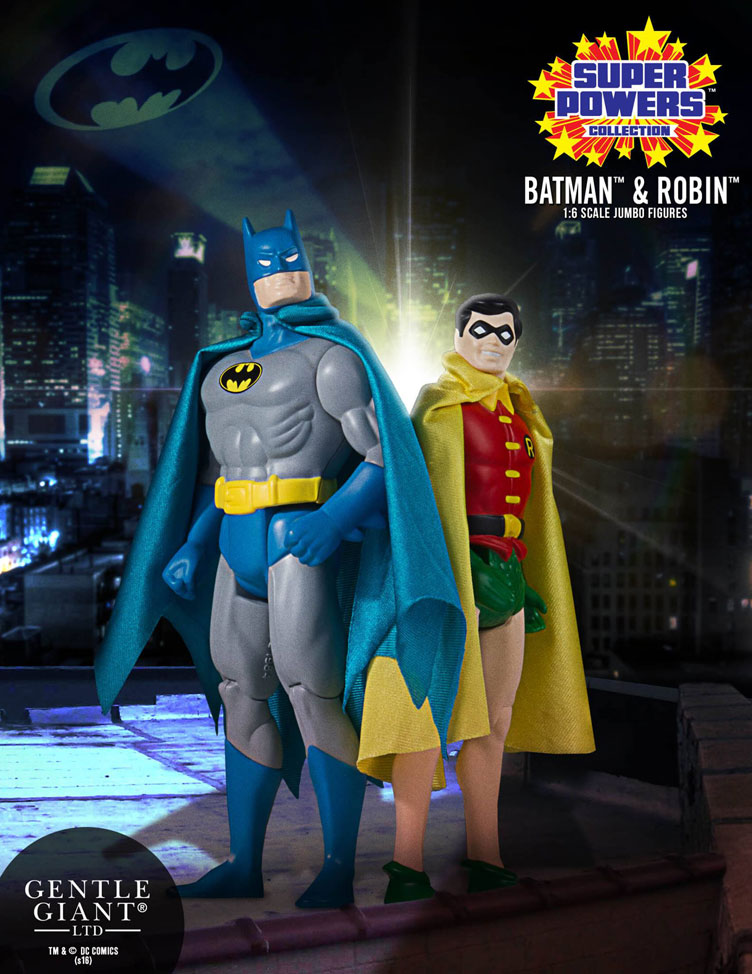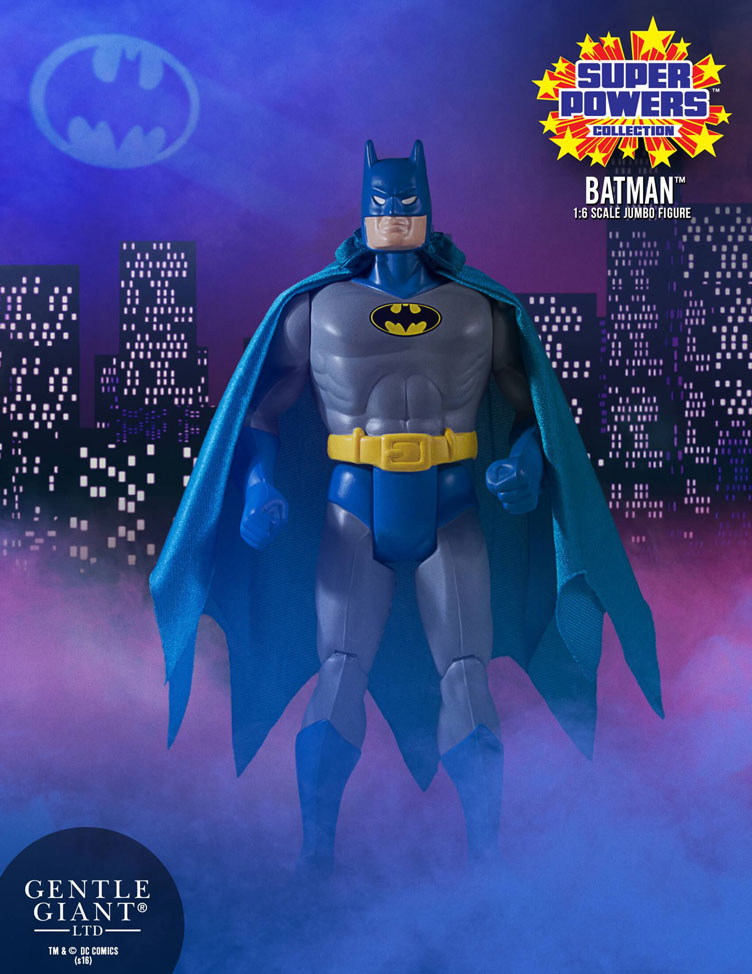 Gentle Giant Super Powers Batman Jumbo Action Figure – BUY NOW
---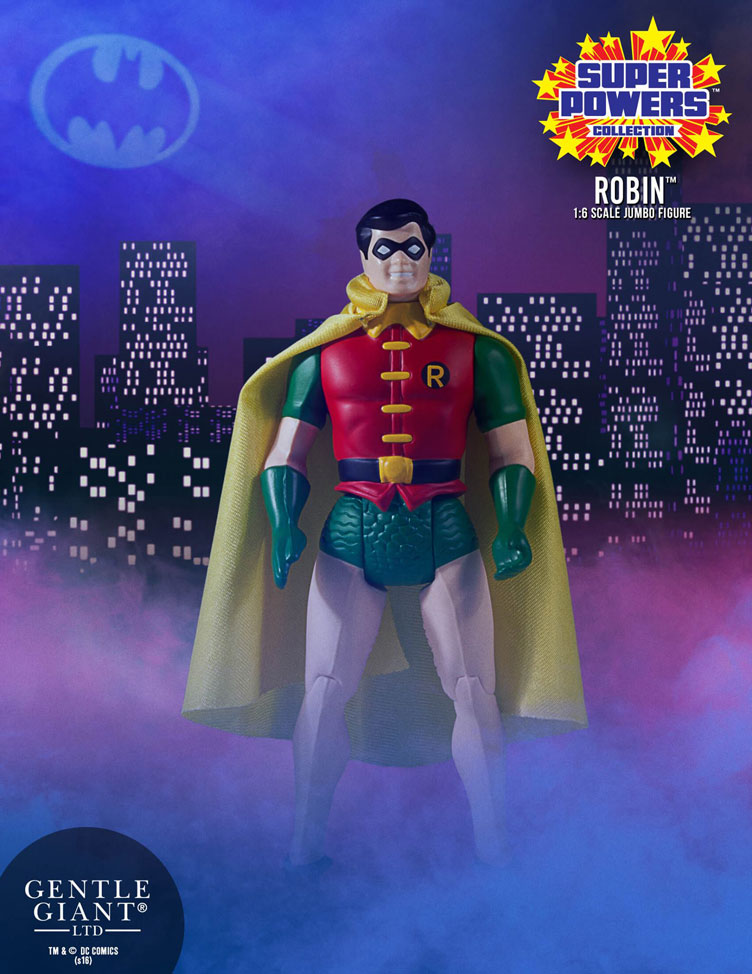 Gentle Giant Super Powers Robin Jumbo Action Figure – BUY NOW
---
Click here to check out more Gentle Giant action figures and toy collectibles.