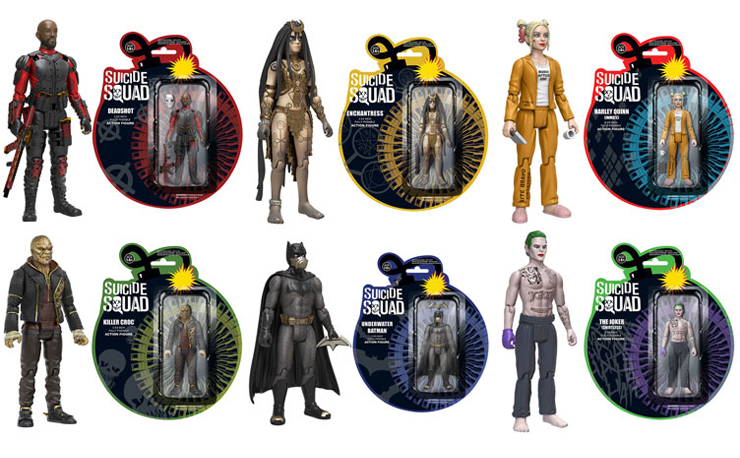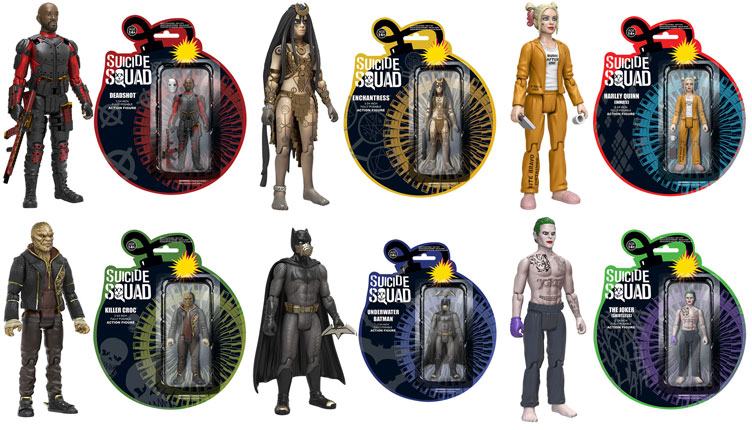 Fresh off last summer's Super Villain blockbuster film comes this new collection of 3 3/4-Inch Suicide Squad Action Figures from Funko that are now available and in-stock at Entertainment Earth.
Following up on the Suicide Squad Pop! Vinyl Figures and other Funko collectibles, this new line of 3 3/4-inch action figures includes various characters from the film like The Joker, Harley Quinn, Deadshot, Batman, Enchantress, Katana and Killer Croc. Each figure features 8 points of articulation, plus signature accessories from the film, all packaged up in a bomb-shaped Suicide Squad-themed blister card.
The Funko Suicide Squad 3 3/4-Inch Action Figures are hot off the truck, in-stock and available to grab at Entertainment Earth. Scroll down for a closer look at all seven figures along with links to buy them below.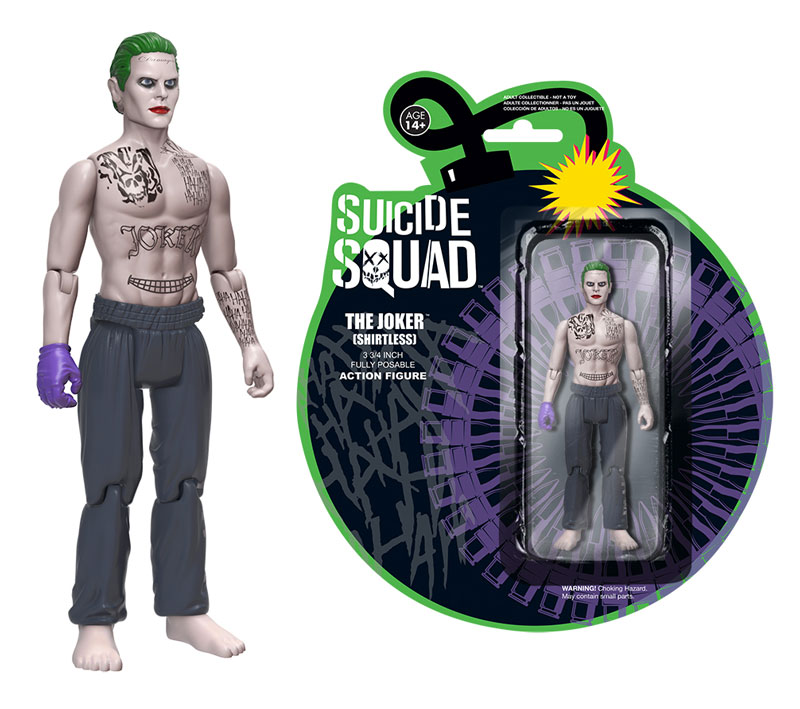 Suicide Squad The Joker 3 3/4 Inch Action Figure – BUY NOW
---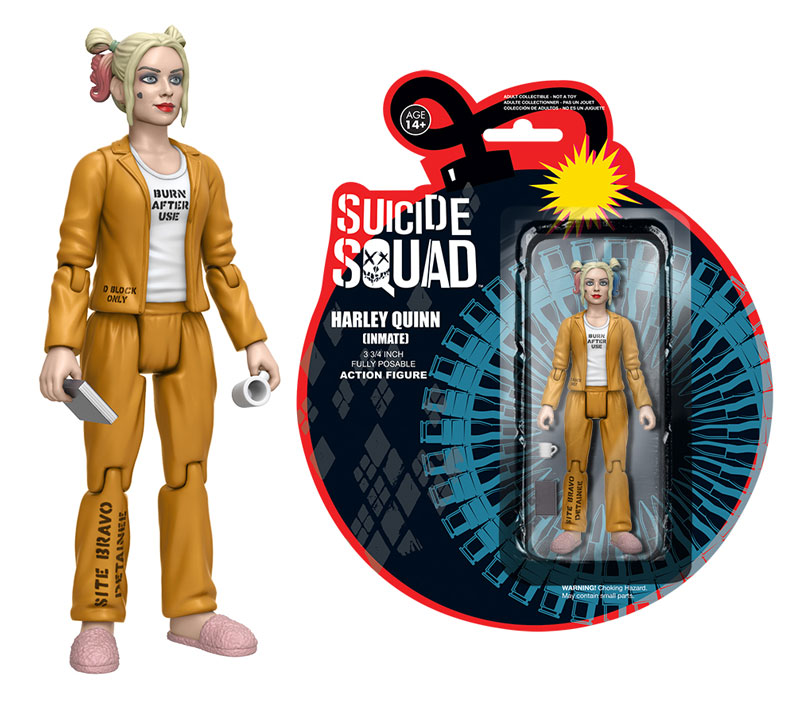 Suicide Squad Harley Quinn 3 3/4 Inch Action Figure – BUY NOW
---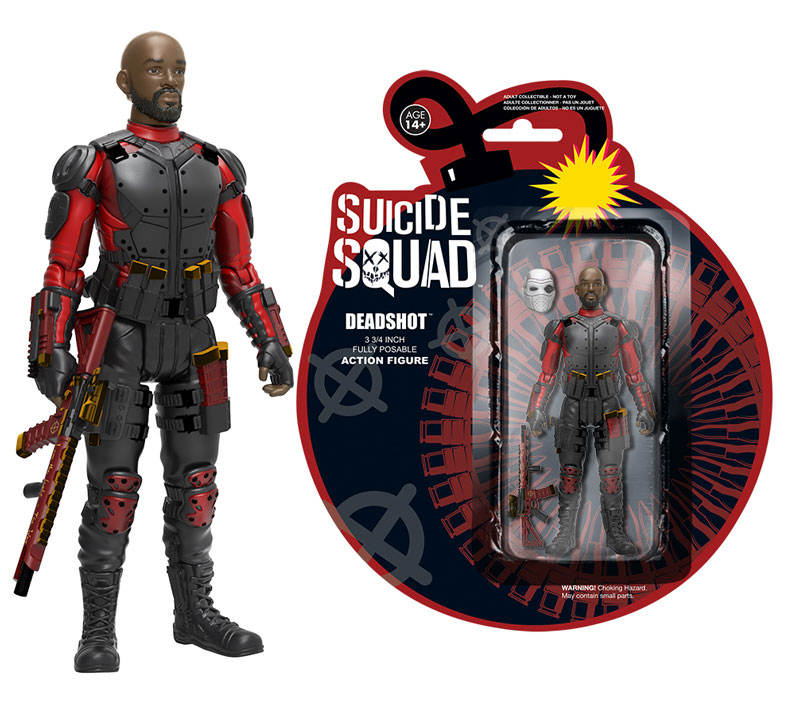 Suicide Squad Deadshot 3 3/4 Inch Action Figure – BUY NOW
---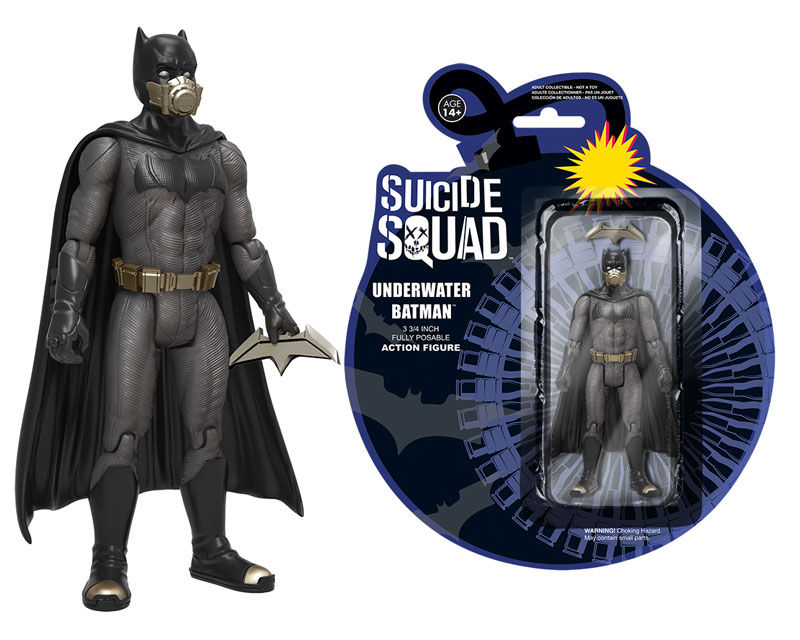 Suicide Squad Batman 3 3/4 Inch Action Figure – BUY NOW
---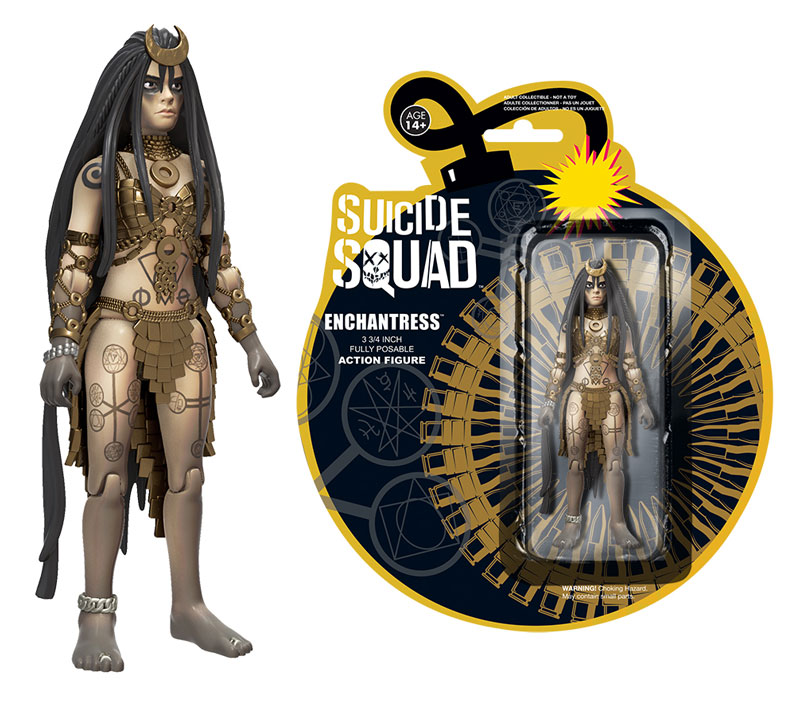 Suicide Squad Enchantress 3 3/4 Inch Action Figure – BUY NOW
---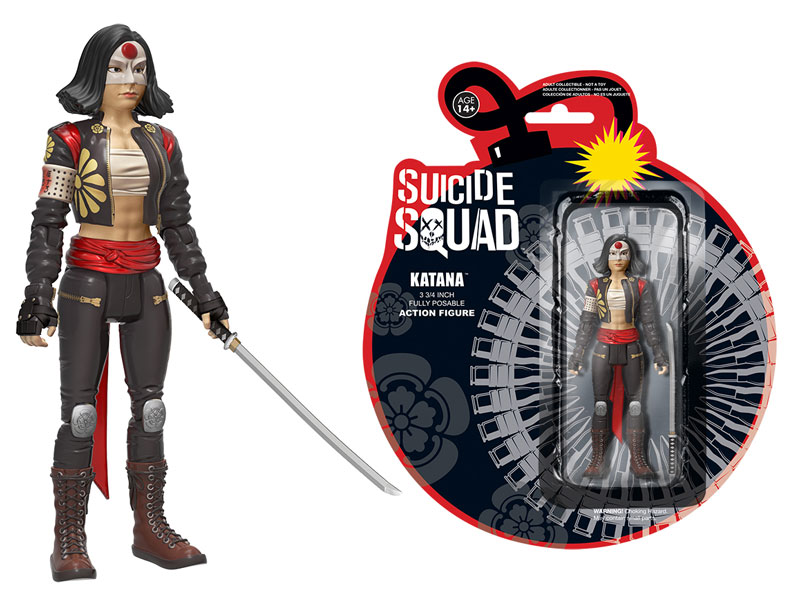 Suicide Squad Katana 3 3/4 Inch Action Figure – BUY NOW
---
Suicide Squad Killer Croc 3 3/4 Inch Action Figure – BUY NOW