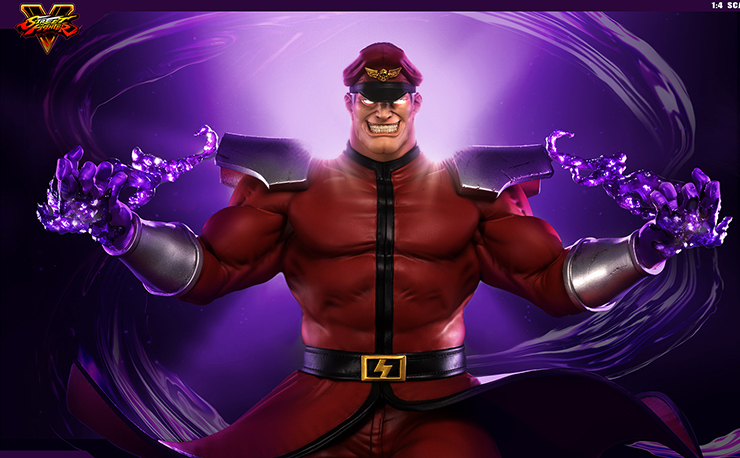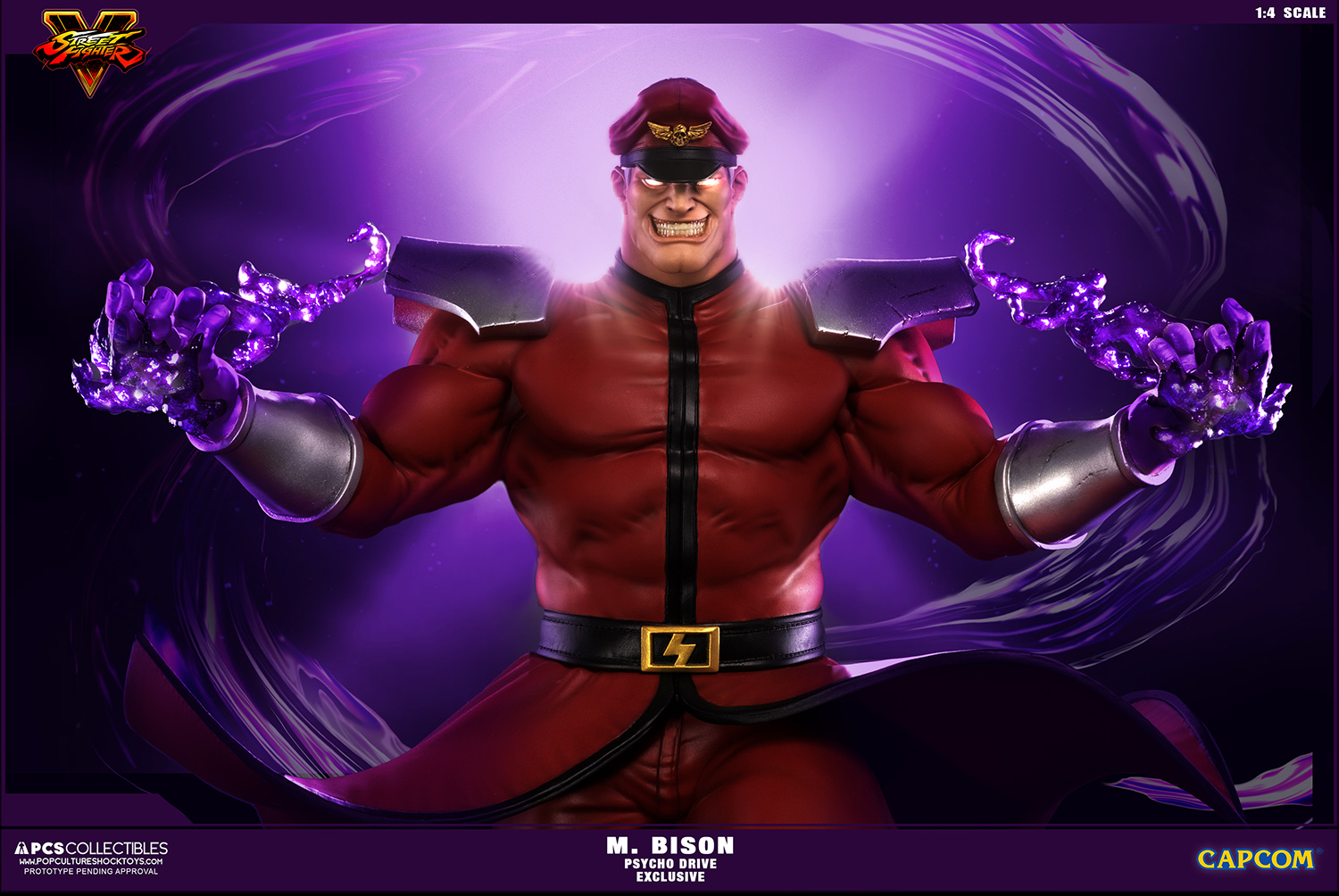 Final bosses in fighting games are known for one thing: Being a bunch of cheap fighters that stick you in the corner and spam a couple moves. The original king of cheap is, of course, Street Fighter's M. Bison, and when you couple his cheapness with his immense power, Bison is a force to be reckoned with. Now you can bring home that power with this detailed statue from Pop Culture Shock Toys.
At 26.5" tall, this polystone statue shows off the Shadaloo leader using his Psycho power to its fullest and floating in mid-air like a true evil creep. Dressed in his gear from the most recent entry in the series, there are three versions of the statue including a "Psycho Drive" exclusive that comes with swap-out portraits with LED eyes and translucent Psycho effect hands. There's also a "Player 2" variant that has yet to be revealed but if we had to put money on it, we're guessing it's his alternate green costume from the game.
You can pre-order the Street Fighter V M. Bison Statue by Pop Culture Shock Toys now at Sideshow.com, with delivery estimated for Jul 2018 – Sept 2018.