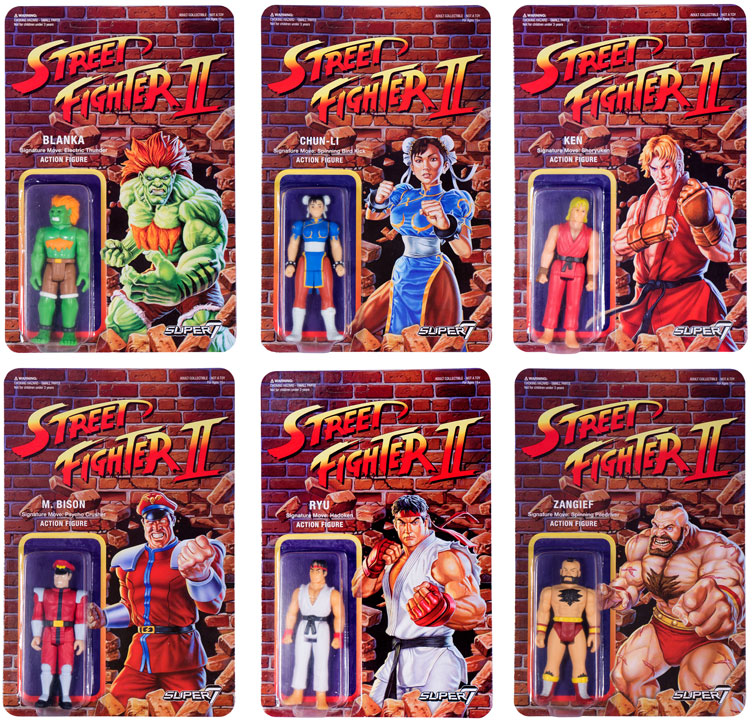 Super7 continues to serve up retro goodness (this time for gamers) with this new line of Street Fighter 3.75″ Action Figures that are coming soon.
Based on the Street Fighter II video game that originally released for arcades in 1991, included in the Wave 1 lineup are key characters like Ryu, Ken, Chun-Li, Blanka, M. Bison and Zangief. In addition to some spectacular retro styling, each figure also features awesome card art by Ed Repka, the legendary king of "Thrash" metal art.
Check out all six Street Fighter retro action figures by Super7 below which are available for pre-order here and set to ship in December 2016.