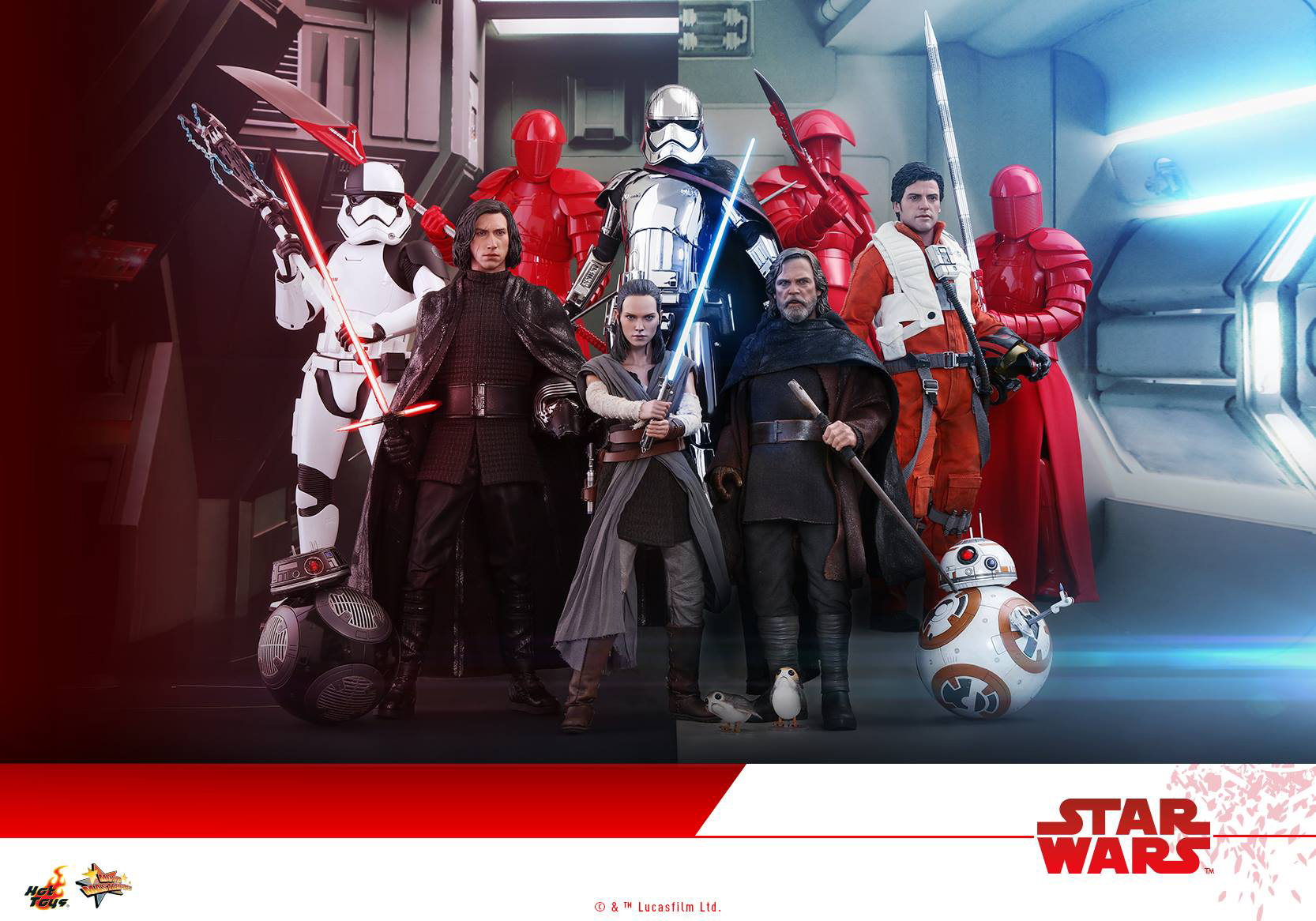 Now that Star Wars: The Last Jedi has finally landed in theatres, here's a look at some of the sixth scale figures that Hot Toys has released based on key characters from the film.
Mixing brand new faces and fan favorites from past Star Wars movies, the group shot shown up top includes Luke Skywalker, Rey, Kylo Ren, BB-8 and BB-9E, an Executioner Trooper, plus two types of Praetorian Guards (with heavy blade and double blade), as well as Captain Phasma and Poe Dameron. As hype for the movie continues to heat up over the holiday season, it's probably a safe bet that Hot Toys has more figures coming soon. In the meantime, most of these figures are available for pre-order at Sideshow.com (for delivery in 2018), except for the Executioner Trooper that's already in-stock and available to nab for your collection.
Check out some of the 1/6 scale Star Wars: The Last Jedi figures from Hot Toys below, with many more images, plus additional info available here.