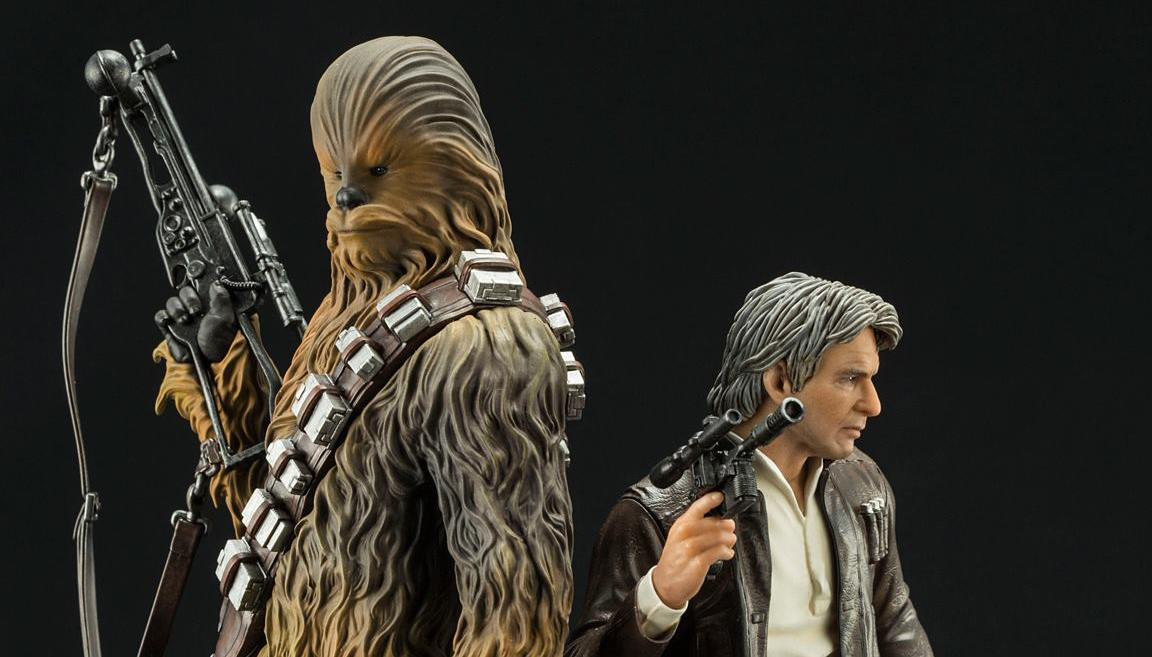 We don't want to spoil anything in case you're one of three people in the cosmos who hasn't seen The Force Awakens yet, but any product that features the original trilogy group of Star Wars characters holds a very special place in our hearts. Kotobukiya hits us in the feels with this new statue set featuring two of our all-time favs.
Featuring the older versions of Han Solo and Chewbacca (well at least of Han cause Chewie looks as young as ever) as they appeared in Star Wars: The Force Awakens, this epically sculpted 1/10 statue set snaps together so you can display them side by side or solo (we hate that we had to say that). Magnets in the feet mean that there's no shaking these two from the included bases.
Pre-orders are up right now, so make sure to jump on it and get ready for delivery in September, before The Last Jedi comes out in December.