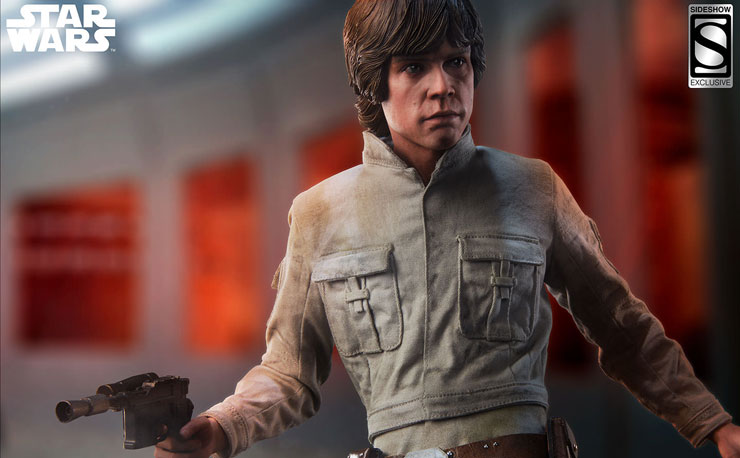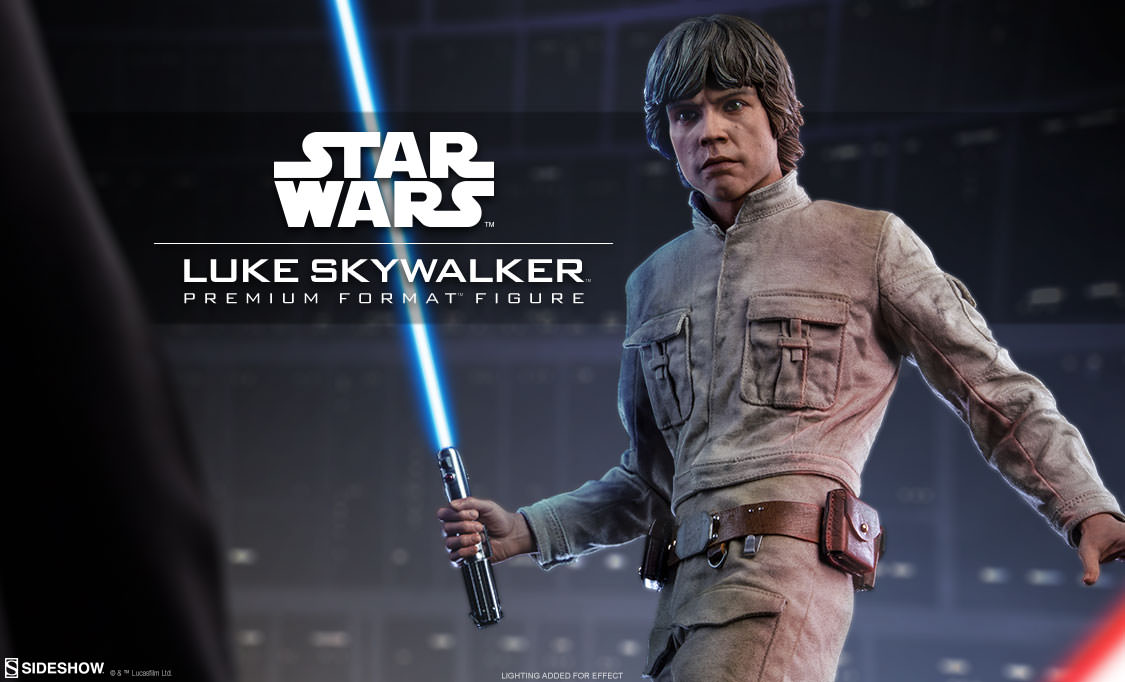 Whether he's "The Last Jedi" or not, Luke Skywalker will always be our generation's seminal Star Wars hero. In one of cinema's most famous moments, Luke learns that Darth is actually his father (spoilers). Well his horrible dad cut his hand off just before that proclamation, so we wouldn't give Anakin any "Father of the Year" awards. Sideshow Collectibles have created an amazing new statue to commemorate that moment on Cloud City with their brand new Luke Skywalker Premium Format Figure from The Empire Strikes Back.
Depicting Luke from that all-important moment in Empire, this premium format figure features a lifelike portrait of actor Mark Hamill with Lightsaber (complete with LED light-up feature) in hand and stands 20" tall. The figure is clothed in an authentic costume made of fabric and pleather and also comes with a belt and pistol to holster. The Exclusive edition comes with an alternate right hand holding a blaster, as well as a sheathed Lightsaber to hang from his belt.
Pre-orders are set to begin later today at Sideshow.com, so make to stay tuned to AFD for all the details on how to get your hands on this incredible new figure.
Update: The Star Wars Luke Skywalker Premium Format Figure is now available for pre-order here.