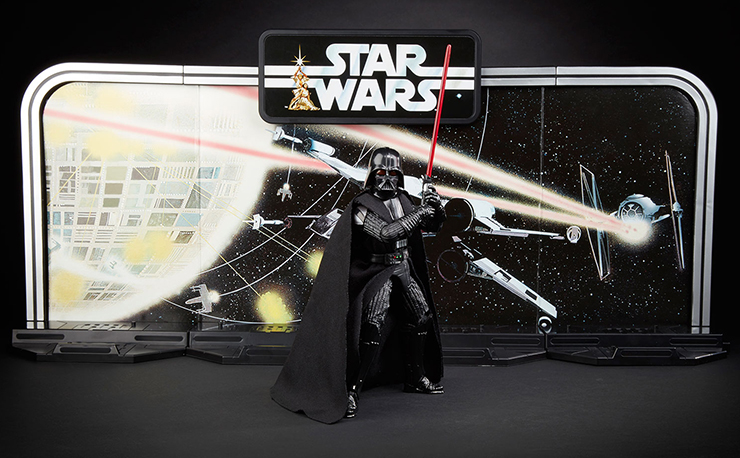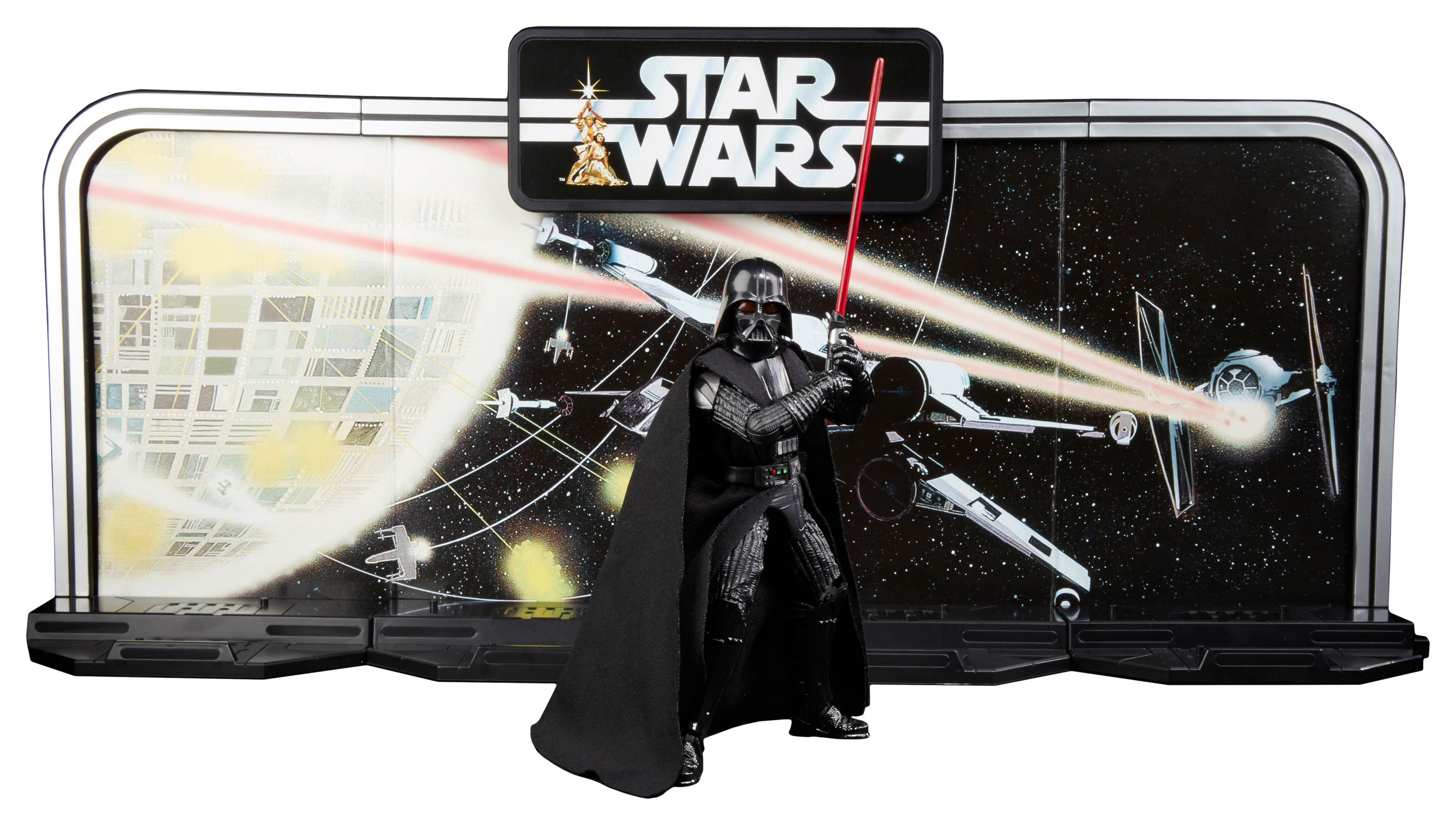 With the 40th anniversary of Star Wars upon us this year, it should come as no surprise that Hasbro is going old school with their new Black Series of action figures to celebrate the occasion. And the galaxy far, far away's biggest baddie is getting the most special treatment with this Darth Vader action figure and display diorama set.
Joining the rest of the figures in the 40th anniversary Black Series collection, this 6" figure of Luke's father (spoiler) features a retro design of Darth Vader in his original costume from A New Hope in vintage packaging that harkens back to the original Hasbro figures. And the best part is that it comes with a spectacular diorama that can fit up to 11 more figures to stand up behind the baddest Sith around.
Coming in April, you can pre-order this amazing figure and diorama set of the most iconic Star Wars character ever for just $39.99 at Entertainment Earth.