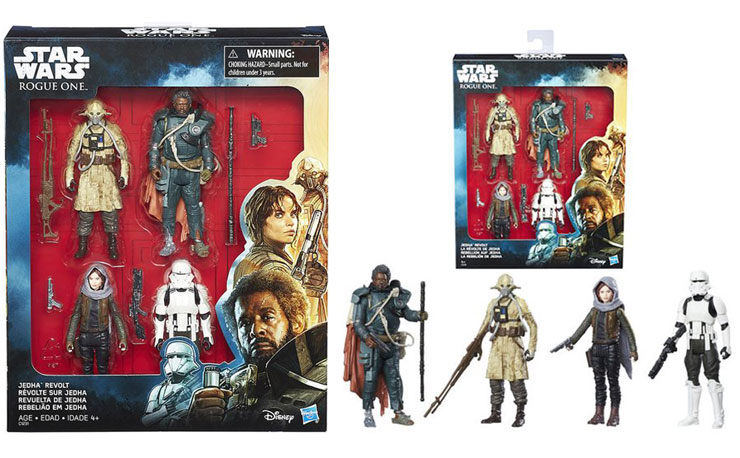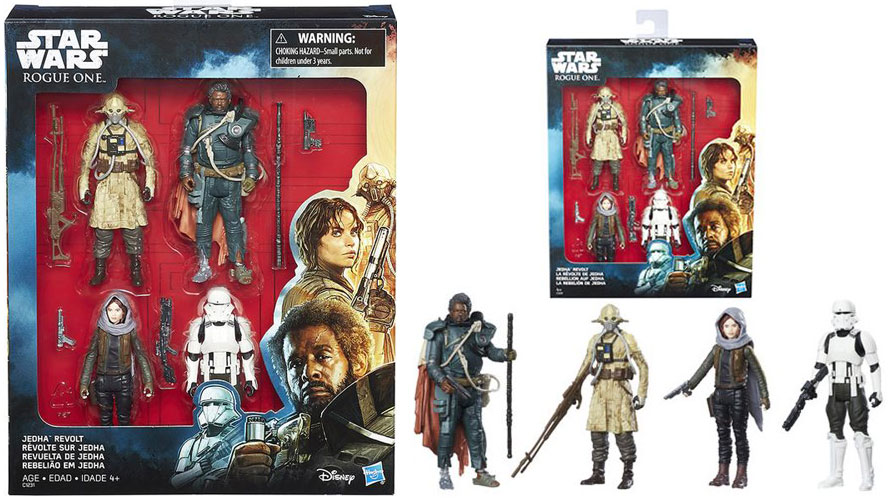 Rebels all over the world have the chance to enjoy Rogue One all over again with the film landing on Blu-ray and DVD today, and Hasbro has spent the past year giving Star Wars fans all the collectibles they can get their hands on. Now, to celebrate the home video release, you can grab this 4-pack of the main players in the revolt on Jedha.
Featuring the enigmatic Saw Gerrara, the reluctantly heroic Jyn Orso, Edrio Two Tubes and an Imperial Hovertank Pilot, fans can use these figures to recreate one the most pivotal moments in the film, all while watching the actual scene from the comfort of their home.
Three of the characters are exclusive to this pack, so you better pre-order now for just $29.99 and expect them at your door when it comes out later this month.