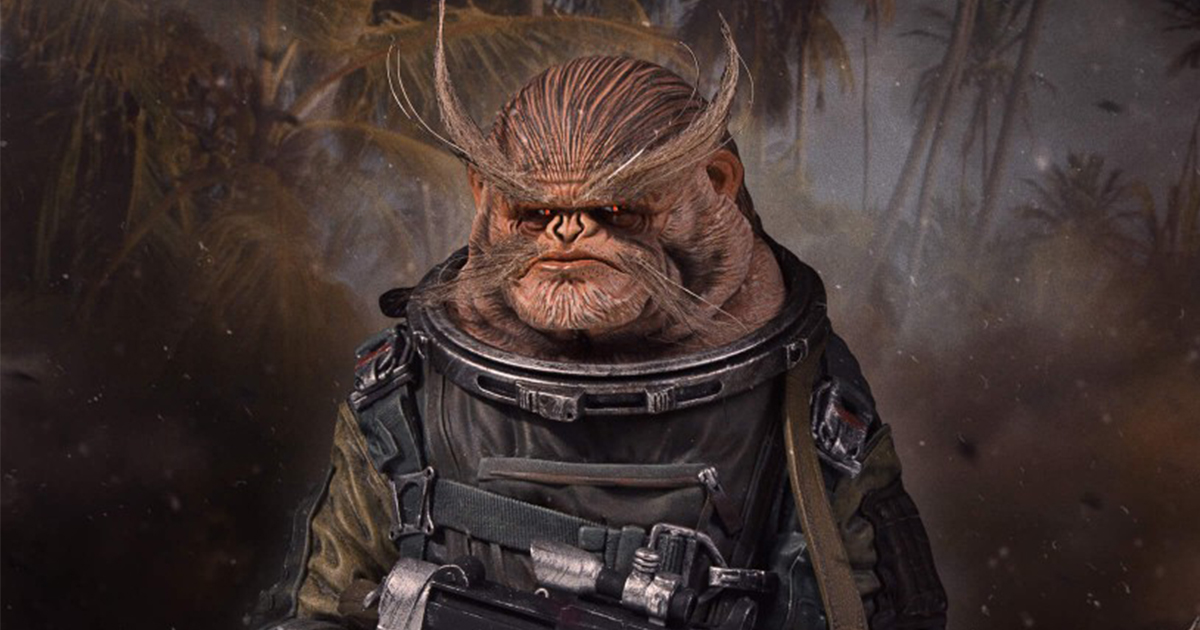 Rogue One became the first Star Wars story to hit the big screen and became an instant hit to fans and critics alike. With the introduction of new favorite characters like Jyn Erso and Cassian Andor, some characters fell through the cracks, but are definitely not forgotten. Alliance fighter Bistan is one of those characters and thanks to Gentle Giant you can take him home to truly appreciate.
At 6.5" tall, the alien gunner is digitally sculpted to ensure that his look from the movie is as accurately depicted as possible. Everything from the details of his eyes, to the accurate representation of his weapon, all the way to the real fur highlights on his face and hand were digitally scanned from the actual costume, proving that Gentle Giant is dedicated to authenticity.
This limited edition mini-bust can be pre-ordered now for $120, and is expected to be out in the third quarter of this year.