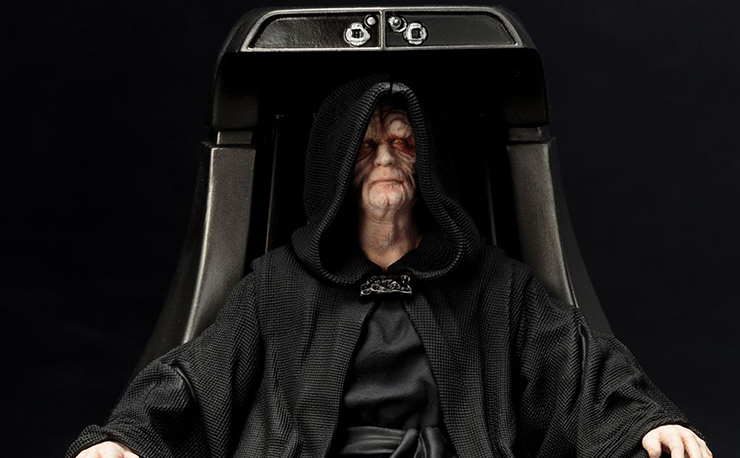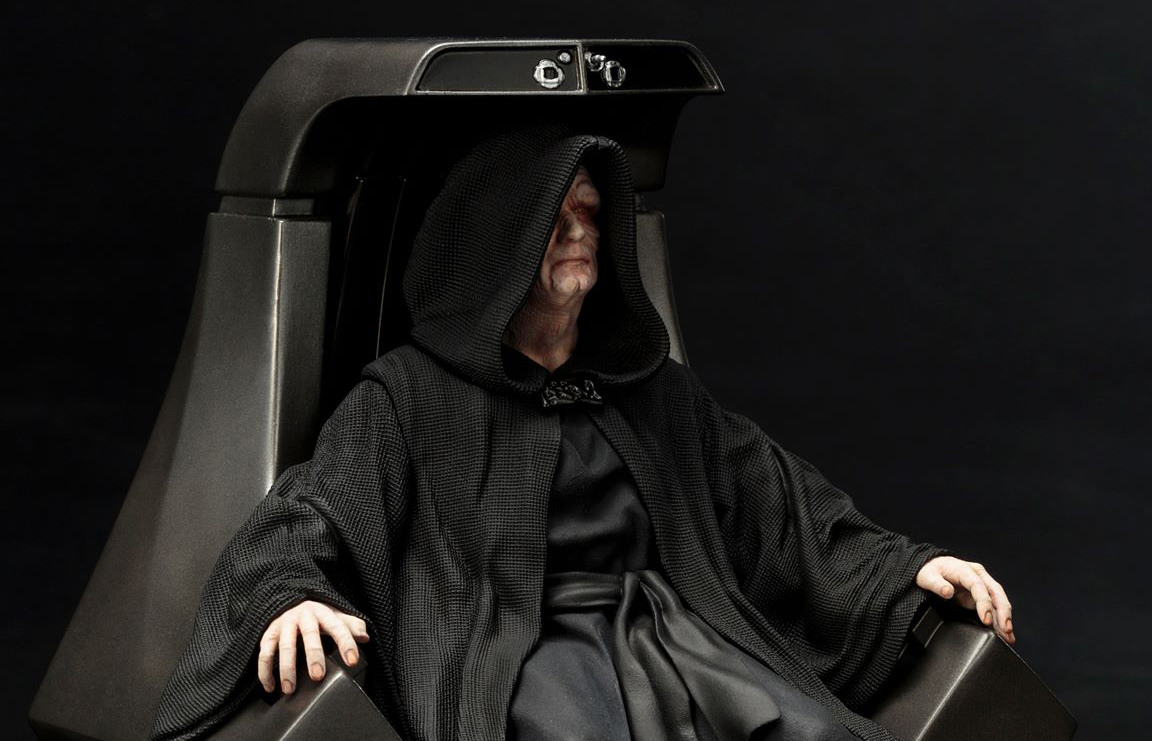 Although Darth Vader was the most famous evil in the original Star Wars trilogy, it was Emperor Palpatine that was the true, big evil in the galaxy. After seducing Anakin to the Dark Side in the much-slammed prequel trilogy, then-Senator Palpatine began his rise to power and eventually turned the Republic into the Empire and ruled the galaxy with a corrupt iron fist. Kotobukiya is finally giving the mastermind his due with the release of this brand new Emperor Palpatine ARTFX+ statue for all to enjoy.
This 1/10 scale PVC statue of Emperor Palpatine sitting on his throne as depicted from Star Wars Episode VI: Return of the Jedi features incredible detailing on the face (showing what the power of the Dark Side will do) and on the throne in which he sits. You can display this impressively powerful statue all on its own, or alongside the other Star Wars ARTFX+ statues.
Ready to be shipped in February of next year, you can head to Entertainment Earth and pre-order this statue right now. Take a closer look at the Emperor Palpatine ARTFX+ statue by Kotobukiya below.