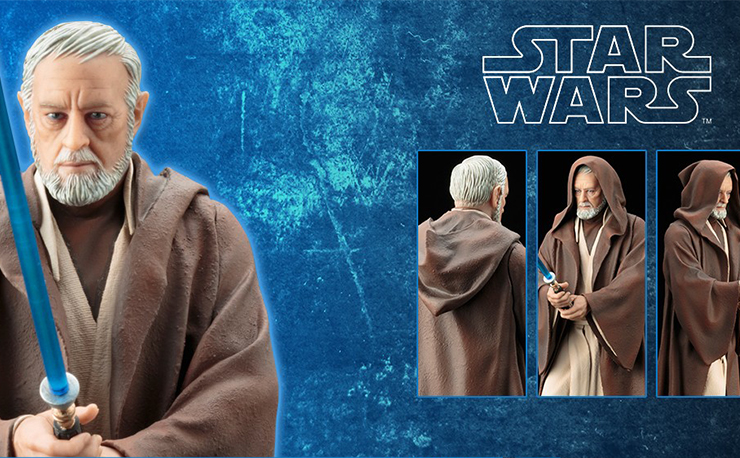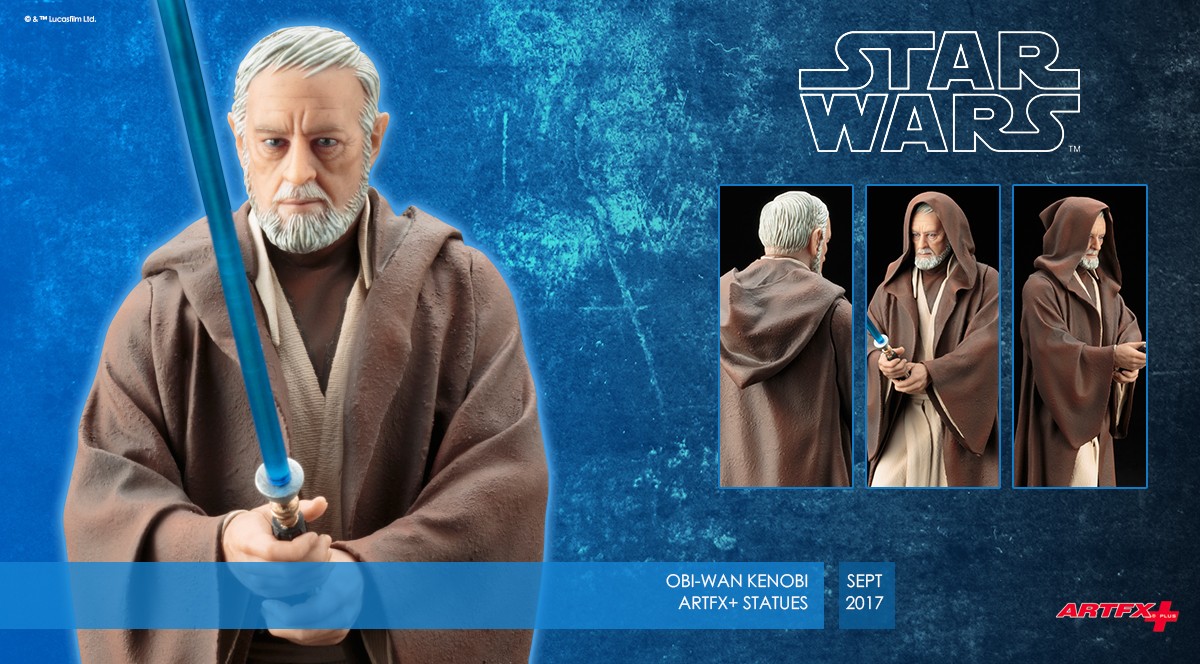 Although the Star Wars prequels didn't do much to raise the stock of Luke's Jedi master Obi-Wan Kenobi, we did learn what made him the man he was when they first met on Tatooine in A New Hope. Now, the galaxy's one time "only hope" is back in statue form with this awesome ARTFX+ statue from Kotobukiya.
At 7" tall, this PVC statue takes fans back to the Alec Guinness days of Jedi Master Obi-Wan. Wielding his iconic blue lightsaber, this ARTFX+ statue depicts him in a battle-ready stance and comes with interchangeable parts so you can either display him with hood up or off. Oh and he also comes with an entirely different robe and lightsaber handle so you can recreate his famous death scene like the Sith Lord you wish you were.
Pre-order now for only $79.99 and expect him to appear at your doorstep this September.