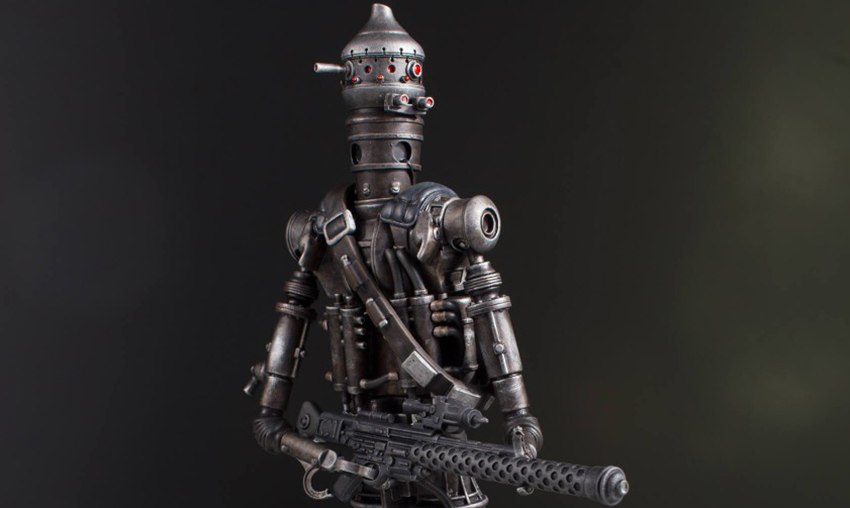 Bounty hunters don't have the best luck when it comes to existing in the Star Wars universe. Even though they're some of the most memorable characters in the galaxy, bad things tend to happen to them and although it might be deserved punishment, we still love them. IG-88 might not have had the spotlight in his brief appearance in The Empire Strikes Back, but fans never forgot him and now they can take him home with this new statue from Gentle Giant.
This 9.5" tall statue stands on a specially made base while waiting to fire his DLT-20A blaster at any Rebel that may come his way. Incredibly detailed to reflect the bounty hunter as he stepped on Darth Vader's Executor ready to talk about the bounty for Han Solo, Gentle Giant's limited edition hand-painted statue is the second in the company's line of 1:8th Collector's Gallery statues.
Pre-orders are open now by clicking here, and it ships in the third quarter of 2017, but editions will be limited so put your money down now or risk the chance of missing out.