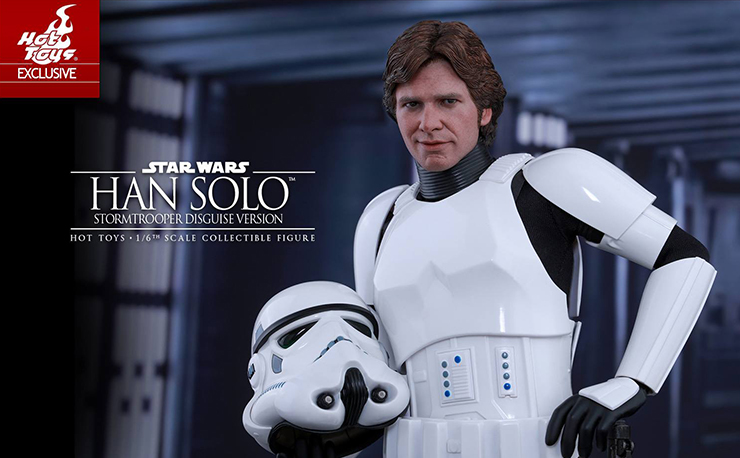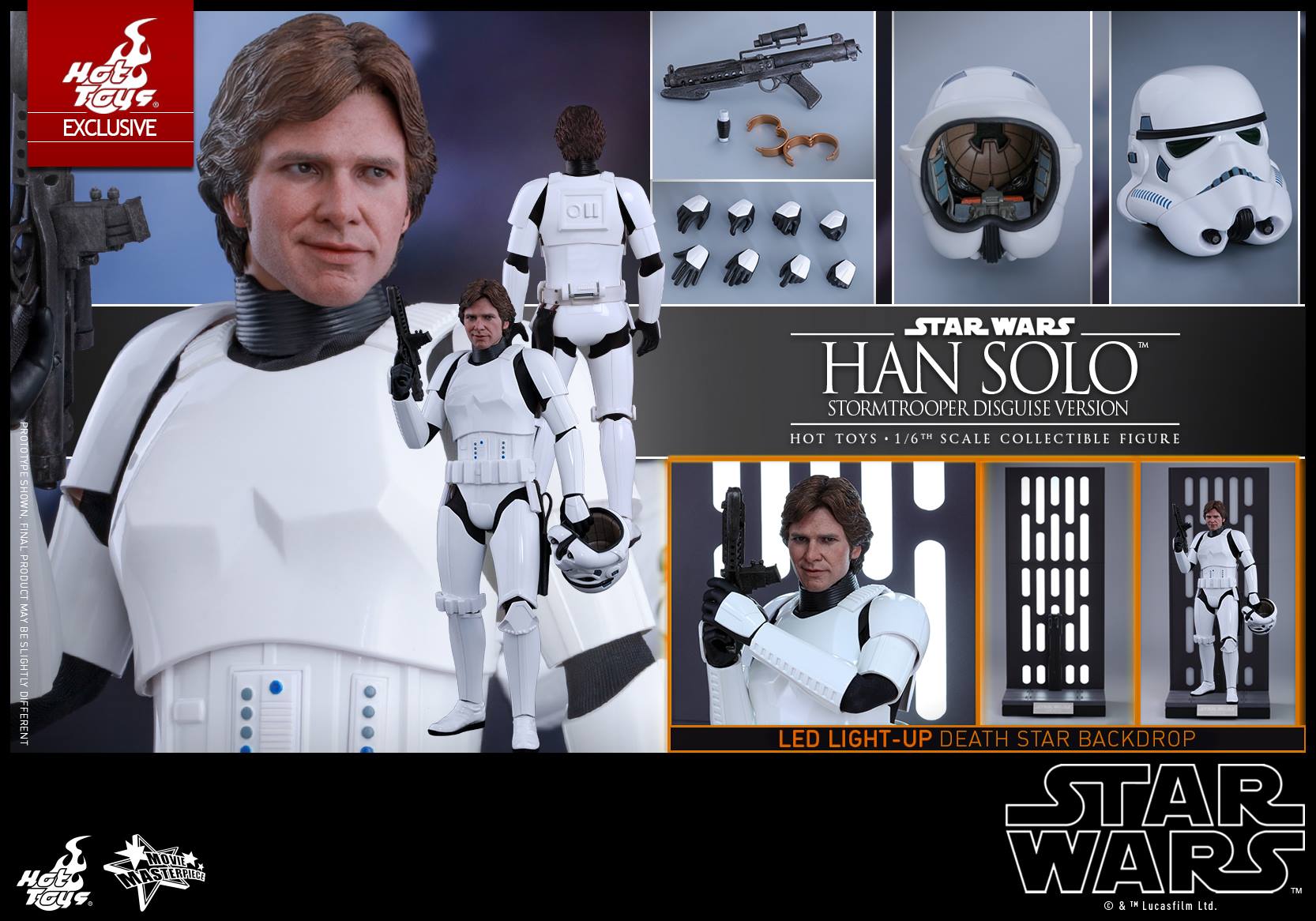 The universe's original loveable smuggler, Han Solo will always have a special place in every Star Wars fan's heart. From the moment he blew a hole in Greedo's head (Han shot first!) to the moment he called in a "weapons malfunction" while disguised as a Stormtrooper in A New Hope, Han has always been a favorite. Now, you can own an amazing figure of that undercover moment on the Death Star thanks to Hot Toys.
Standing at 12", this collectible figure features 30 points of articulation, eight swappable hands that include some for holding weapons, accurately sculpted armor, a blaster rifle, a thermal detonator, a communicator, a set of binders, an interchangeable helmet, and a battery-operated diorama stand of the Death Star with fully-functional LED lights — basically everything you could ask for in a Han Solo action figure.
Expected to ship in late 2017 or early 2018, make sure to come back for all the info you need to pre-order this Hot Toys exclusive release.