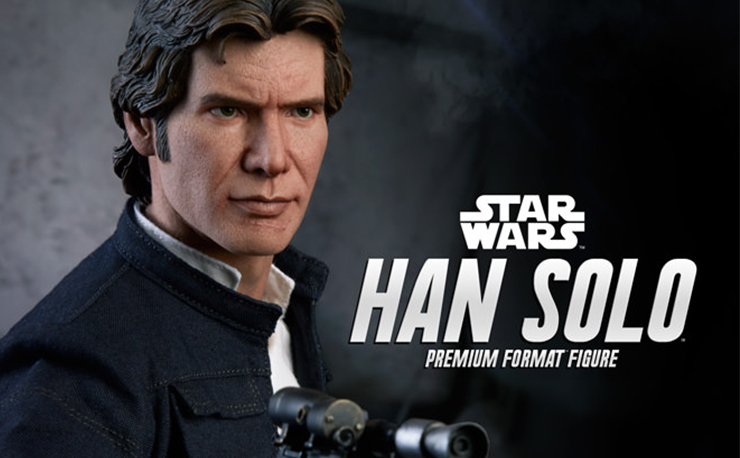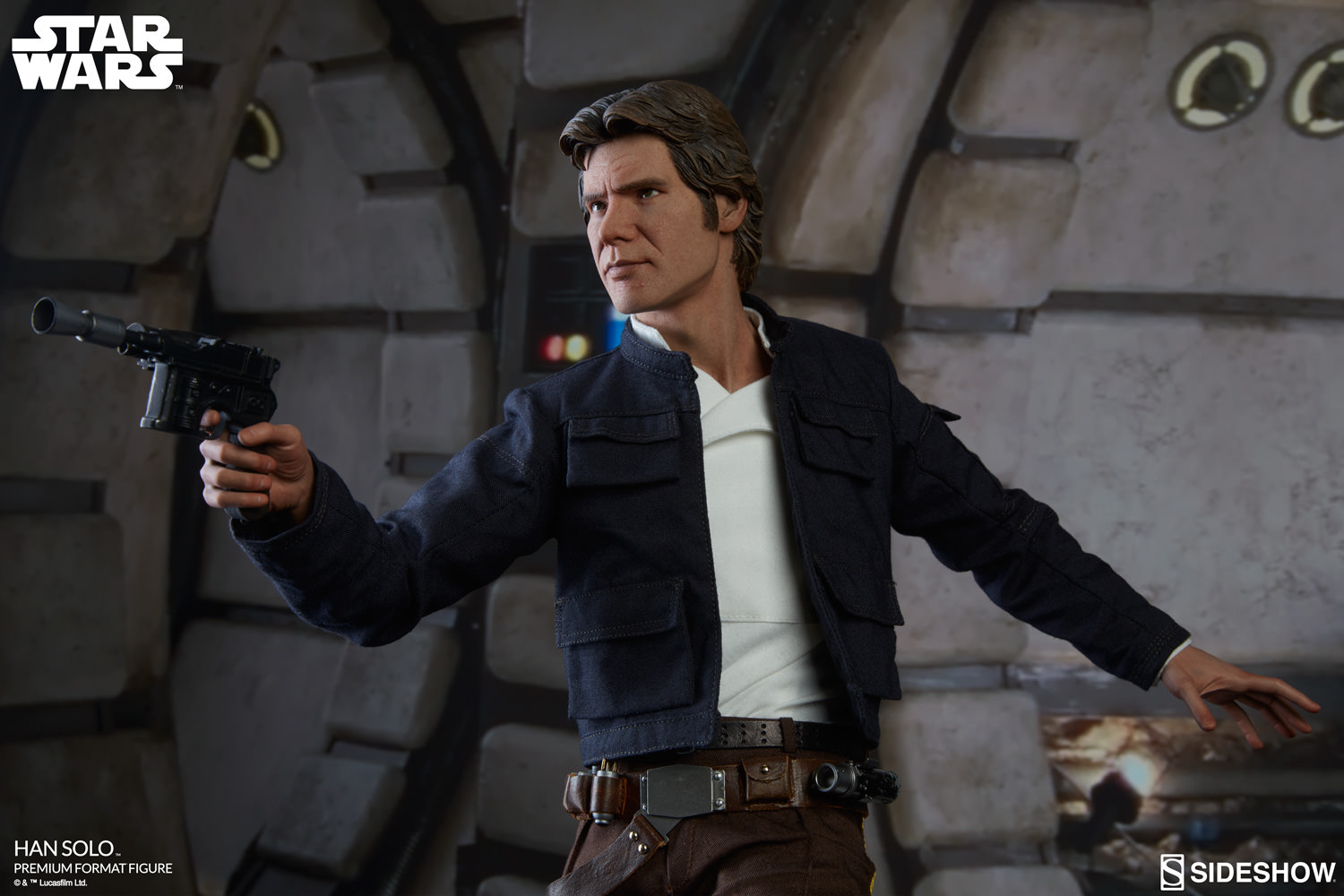 Being May 4th today, it should come as no surprise that the masters over at Sideshow Collectibles have crafted another amazing figure of a beloved character from the Star Wars universe, and it's everybody's favorite scoundrel, Han Solo's turn.
The super-realistic premium figure of the galaxy's most loveable scoundrel features actor Harrison Ford's trademark roguish smile as he's poised ready to fire his blaster at any approaching Stormtrooper. Dressed in his trademark jacket and standing atop a specially made Millennium Falcon stand, the Sideshow Exclusive also comes with a swappable E-11 blaster for a little bit of weapon variety.
Priced at $549.99, pre-orders are available starting today, so you should head over now before Han is gone for good.