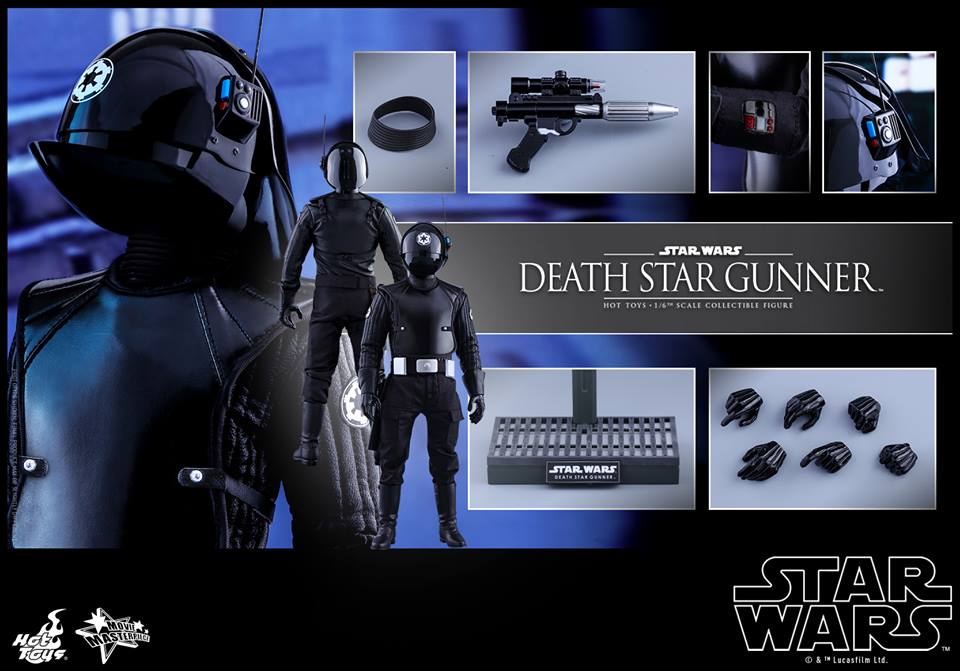 Every weapon needs someone to pull the trigger and when it comes to the Star Wars universe, the Death Star is the be all and end all of weaponry. So whom does the Empire entrust to fire this thing to guarantee that Alderaan is utterly obliterated? Well, a Death Star Gunner of course, and now he can be yours with this sixth scale figure from Hot Toys.
Standing at almost 12" tall and with 30 points of articulation, this Death Star Gunner figure is hyper-detailed to reflect his look from the films, including a quilted jacket, soft chest armor and questionable helmet design. It also comes with 3 pairs of interchangeable hands including one holding a blaster for the rare time he would ever have to shoot one.
Set to release in the fourth quarter of the year, make sure to come back for more info on how you can own the most powerful button-pusher and lever-puller in the galaxy.