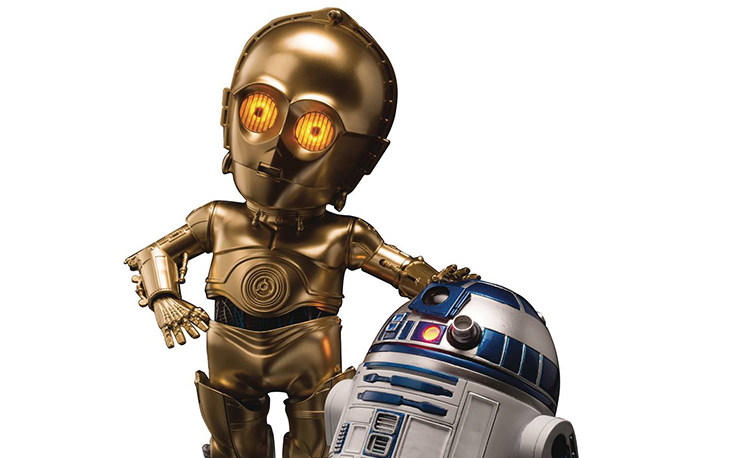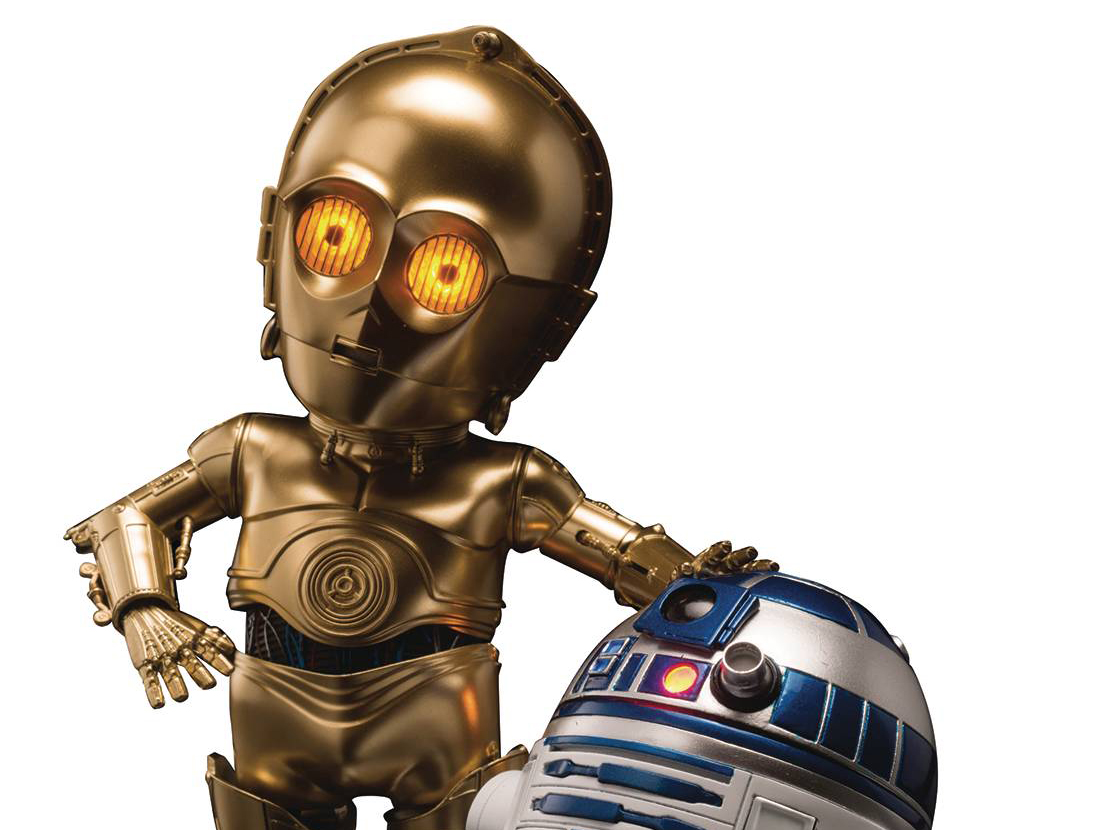 Even with a galaxy full of colorful characters, the two that have endured through the most during the course of the seven Star Wars movies are C-3PO and R2-D2. Everyone's favorite droid duo have been in every single Star Wars movie since the franchise started, and Beast Kingdom is giving them a proper tribute by imagining them in their stylish "Egg Attack" look with these new Previews exclusive action figures.
C-3PO stands 6" tall and features an expert gold paint job with a silver leg. The hinges in his arms and legs means you can move and pose him in all sorts of ways, including poses straight from the films. R2 rolls around at 4" tall and comes with light-up sequencing function and a Princess Leia projection, as well as three extending arms, a life scanner and a periscope, proving he really is the Swiss Army Knife of droids.
You can buy each of them separately or buy the duo together and they'll be available in late July. Make sure to come back to AFD for pre-ordering links and any more info that may come in.