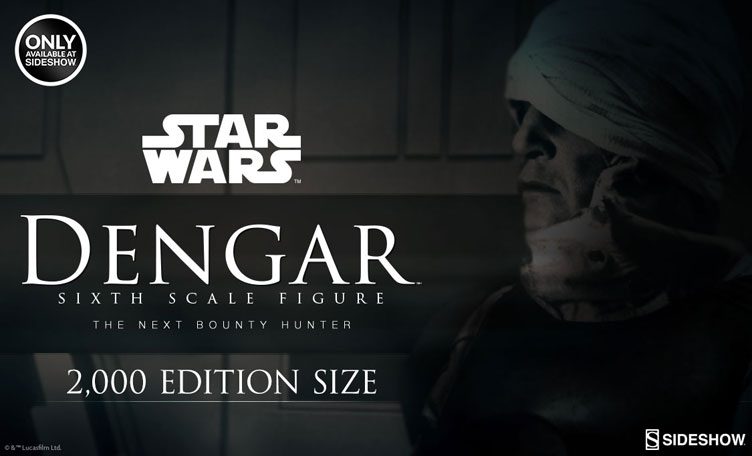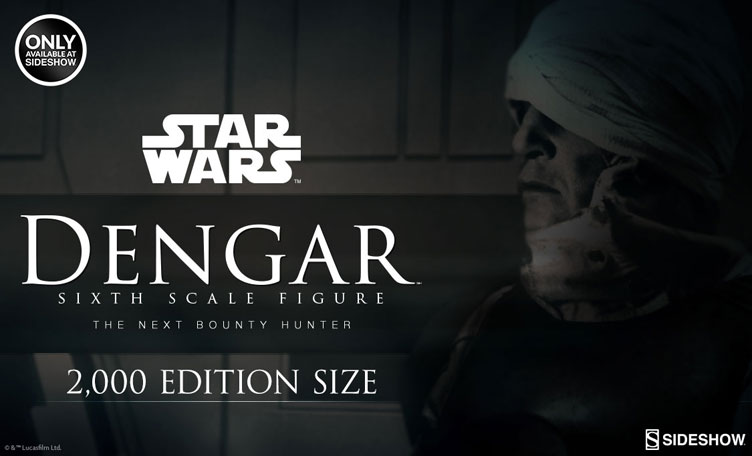 Keeping the Bounty Hunter collectibles coming for Star Wars fans, Sideshow Collectibles has leaked a teaser for an upcoming Dengar Sixth Scale Figure that's coming soon.
Limited to just 2000 units in total and available only at Sideshowtoy.com, this Star Wars Dengar sixth scale collectible figure is all about scum and villainy, yet sure to be equally awesome in signature Sideshow style with tons of detail. Peep the teaser pic up top with more info to come when Sideshow drops further details in the coming days.
Click here to check out more sixth scale figures from Sideshow Collectibles.