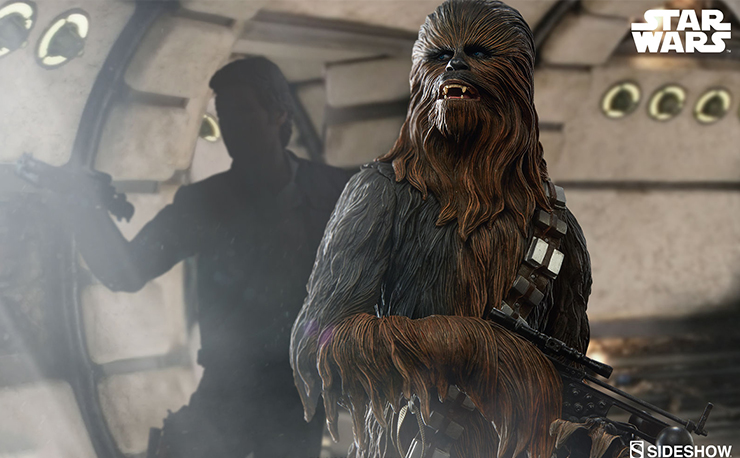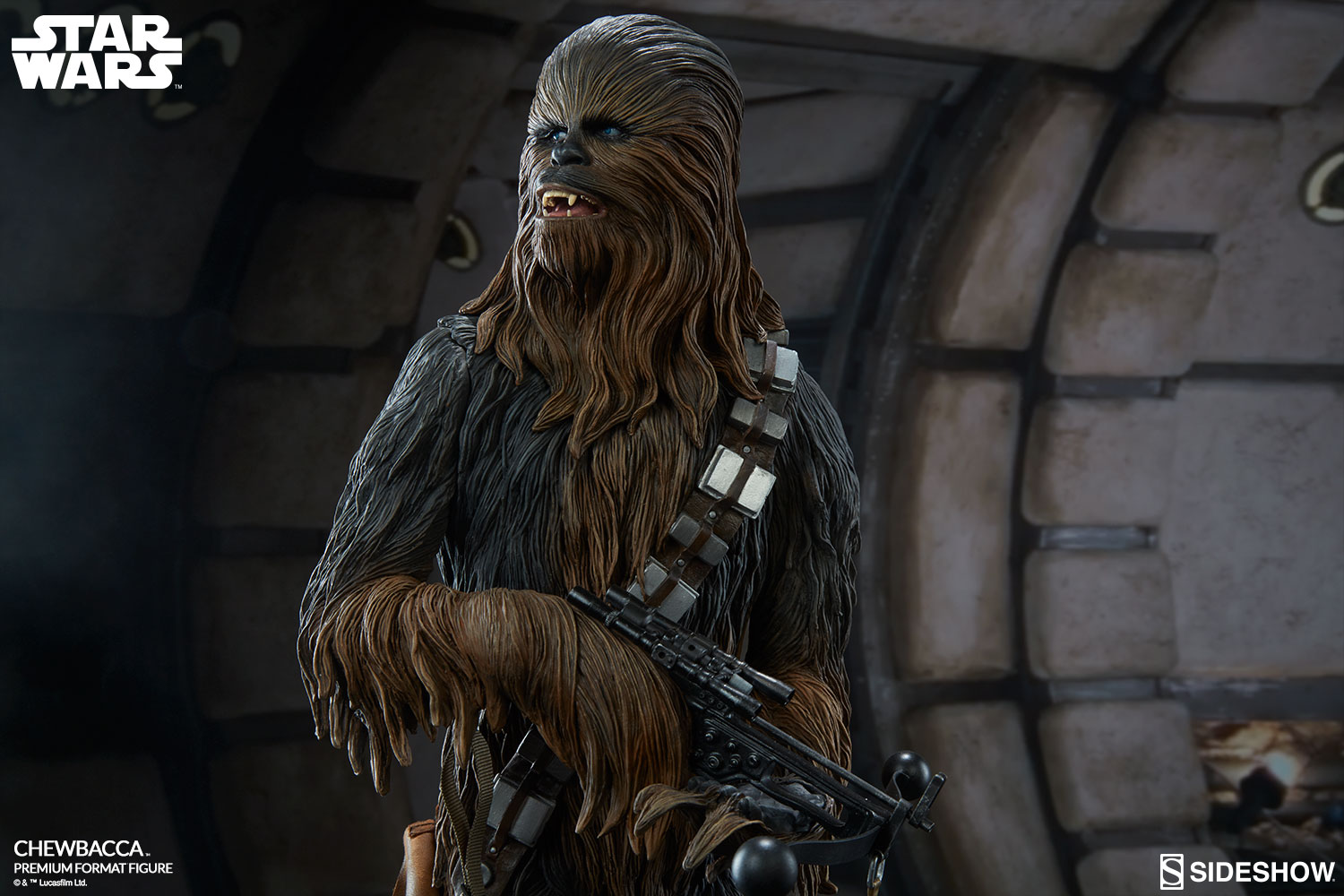 Everybody's favorite wingman (wingWookie?) Chewbacca has raised the bar when it comes to trustworthy sidekicks. This warrior, co-pilot, smuggler and resistance fighter has been one of the mainstays of the Star Wars saga since the start, and it helps that he's survived through all the good and bad times. We can't wait to see him in action in The Last Jedi, especially after the events of The Force Awakens but in the meantime fans can own their favorite ageless Wookie with this new figure from Sideshow Collectibles.
Towering at just a bit over 23" tall, this premium format figure is sculpted with painstaking detail to reflect Chewie's likeness to perfection. Everything from the miniature leather-esque satchel and famous bowcatser weapon is extremely detailed to be as realistic as possible, and this Chewie figure stands on a Millennium Falcon-themed character base giving even more reasons for Star Wars fans to love it.
Pre-order the mighty Chewbacca right now at Sideshow.com and expect this Star Wars Premium Format Figure to arrive at your door sometime between January and April of next year.