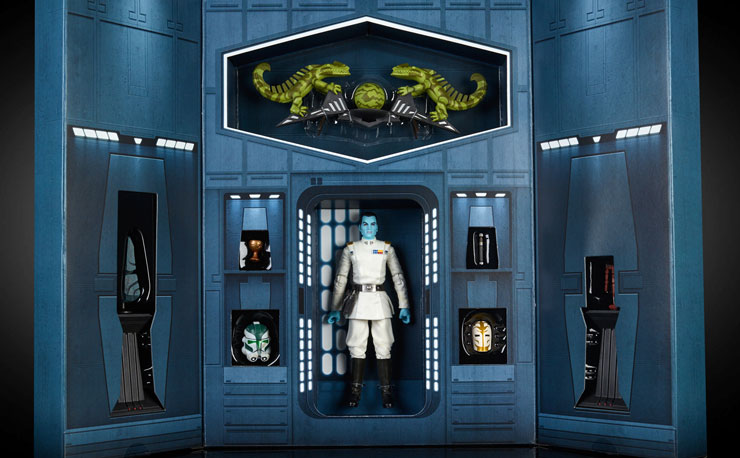 For Star Wars fans, this past weekend was like dying and going to Jedi heaven with the annual Celebration taking place in Orlando. Along with the drool-inducing trailer for The Last Jedi, there were a ton of announcements including a new Battlefront game (with a single player campaign!) and, of course, a ton of action figures and collectibles. One of Hasbro's most popular lines of Star Wars collectibles is the Black Series and these freshly announced figures are exactly what collectors and fans have been waiting for.
The announcements included 6" figures of a Toys "R" Us exclusive Clone Commander Gree action figure, a new Inferno Squadron Pilot based on a Trooper from the upcoming Star Wars: Battlefront 2 video game that's sold exclusively at GameStop, Grand Moff Tarkin with brutal torture droid, a fan-voted figure of the now-defunct Expanded Universe's daughter of Han and Leia, Jaina Solo, and two San Diego Comic-Con exclusives in Luke with his Tatooine Landspeeder, and the main adversary this past season on Star Wars Rebels, Admiral Thrawn.
In addition to these freshly previewed figures, be sure to check out some of the other new Black Series collectibles that recently surfaced including the Star Wars 40th Anniversary Figures and Darth Vader with Diorama, as well as the Star Wars: The Force Awakens Rey with Speeder Bike Deluxe Set from Hasbro.
Check out the photos below and make sure you come back to AFD for further info on when all of these Star Wars Black Series action figures become available to order.