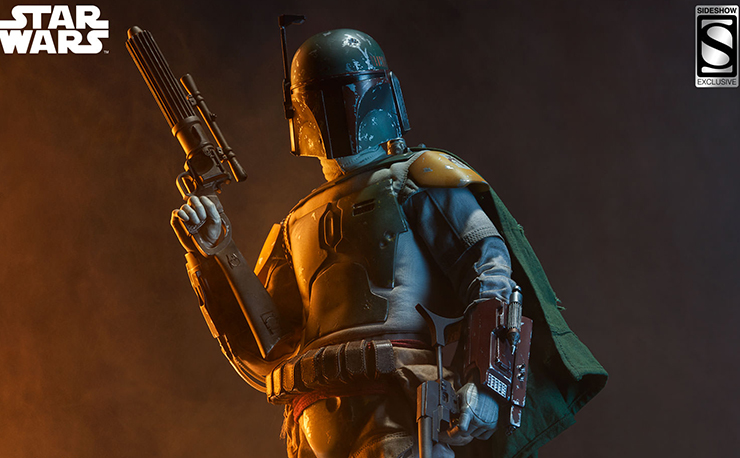 Even though he fell victim to a Sarlacc in Return of the Jedi, Boba Fett quickly became one the most popular characters in the Star Wars universe. The bounty hunter who's fond of incinerations rose to unexpected heights of popularity that Lucas even explored his origins in the prequel, Attack of the Clones. Fett fans can now grab their favorite Clone with this Premium Format Figure from Sideshow Collectibles.
Standing atop "Jabba's Place" base at a bit over 20" tall, this premium figure of Boba Fett is outfitted in a detailed sculpt of his famous Mandalorian armor complete with jetpack, Wookie scalp trophy and tailored fabric cape. In terms of accessories, no Boba Fett figure would be complete without an arsenal and Sideshow has loaded him up with his EE-3 Blaster Carbine and, for the exclusive variant, a deadly concussion grenade launcher.
You can pre-order this Boba Fett Premium Format Figure right now from Sideshow.com to make sure you get it when it ships between November 2017 and January of next year.