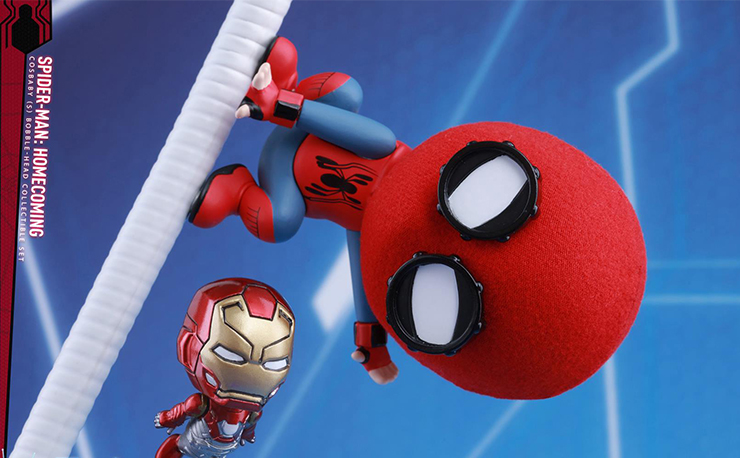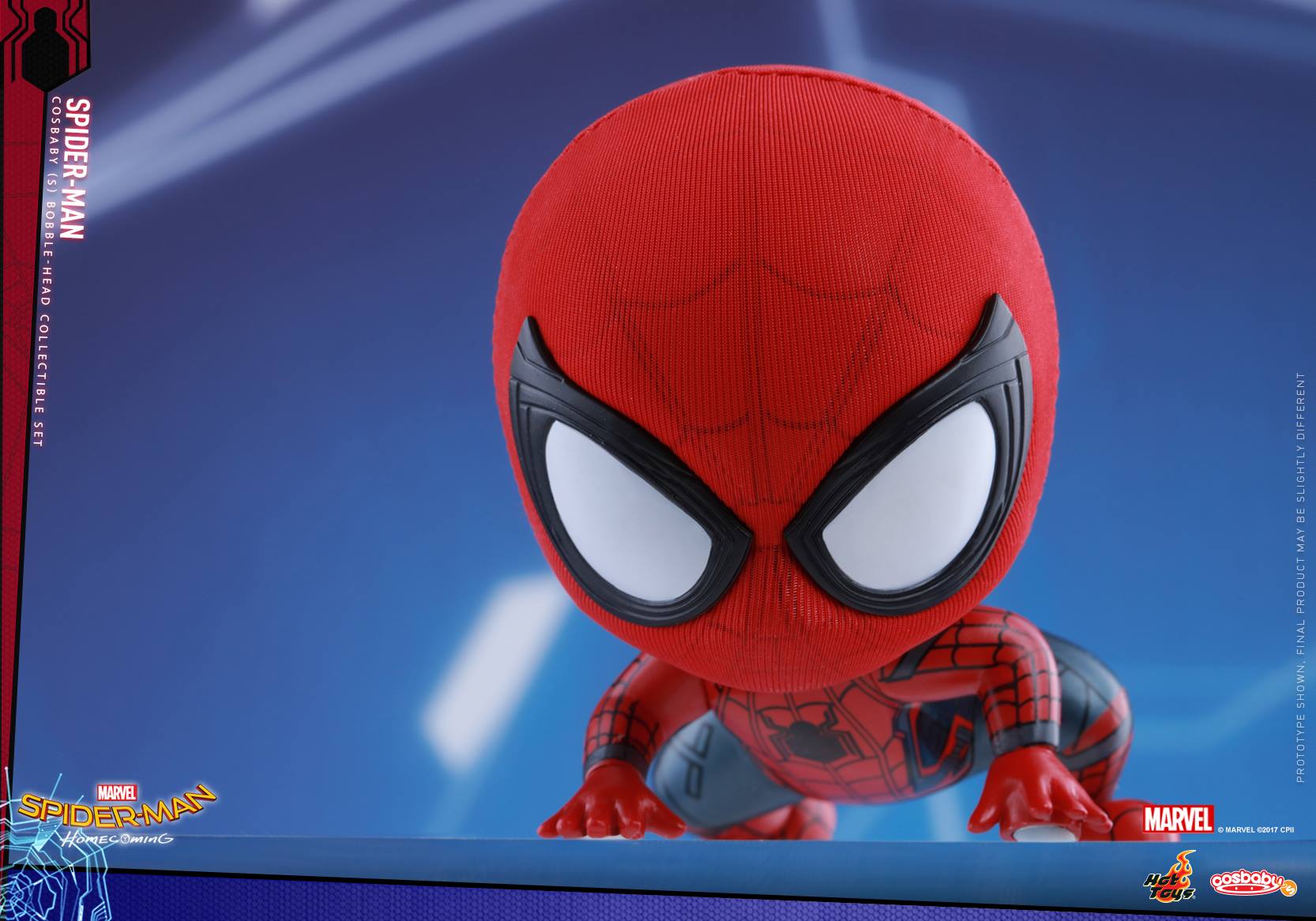 As we approach the July 7th release date of Spider-Man: Homecoming, comic book fans around the world are beyond excited to see how Marvel handles having one of their landmark characters star in his own movie from the studio. The collectibles based on the movie and its characters are coming in fast, and Hot Toys has predictably imagined the Wallcrawler and company in their popular Cosbaby style for their new line of figures.
With a line-up featuring Spider-Man, Spidey in his homemade costume, Tony Stark, a maskless version of Spider-Man, and a collectible set of The Vulture and Iron Man, these bobble-heads depict the characters from the film with giant adorable eyes in the tradition of the brand's Cosbaby line. Standing between 7 and 10" tall, all the Spider-Man figures come with a special magnetic feature so you can pose each of them in any classic gravity-defying Spidey pose you can think of.
Stay tuned for all the details about how you can pre-order these figures and when they're scheduled to ship, but in the meantime check out the pics below for a closer look at each of the Cosbabies.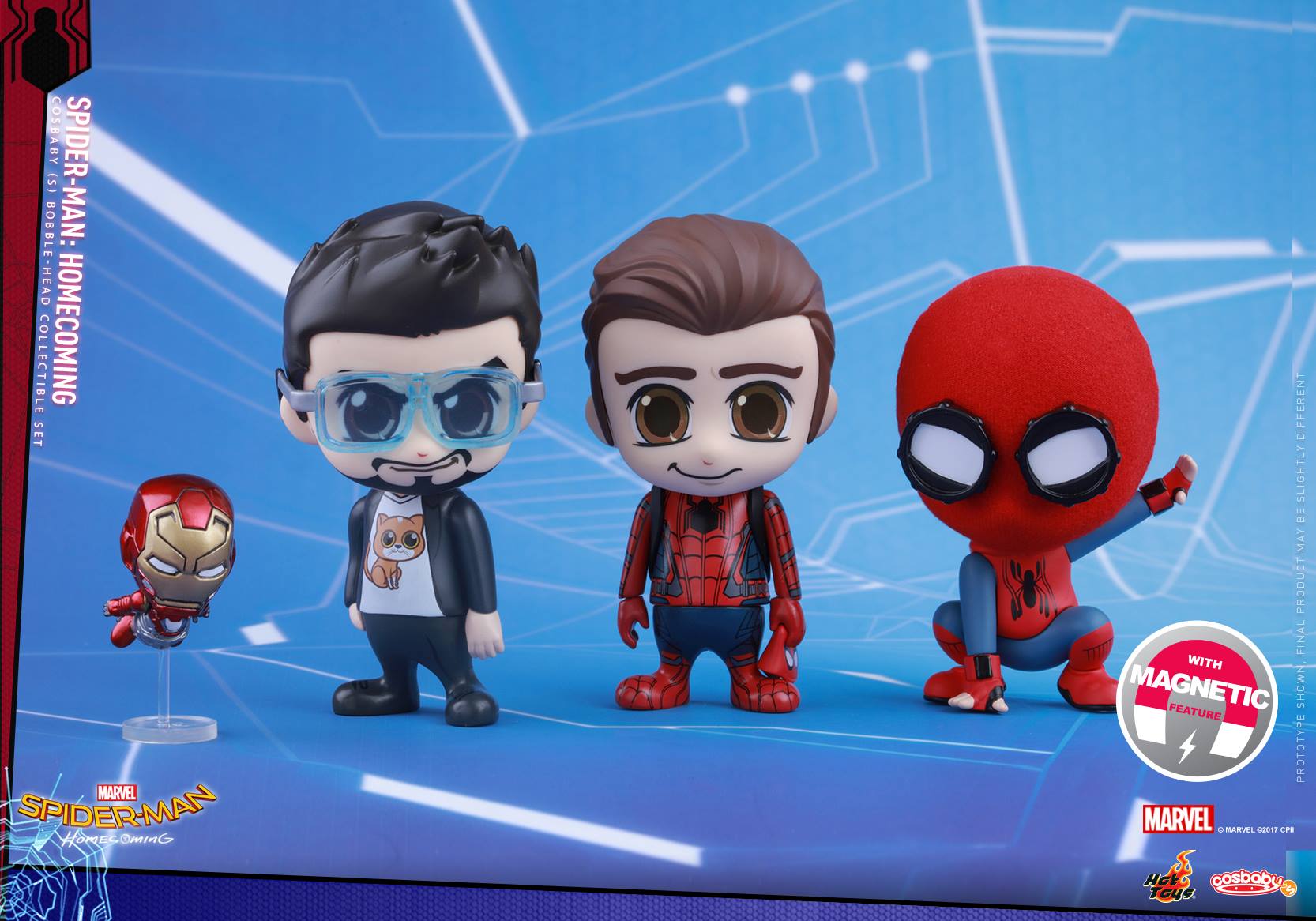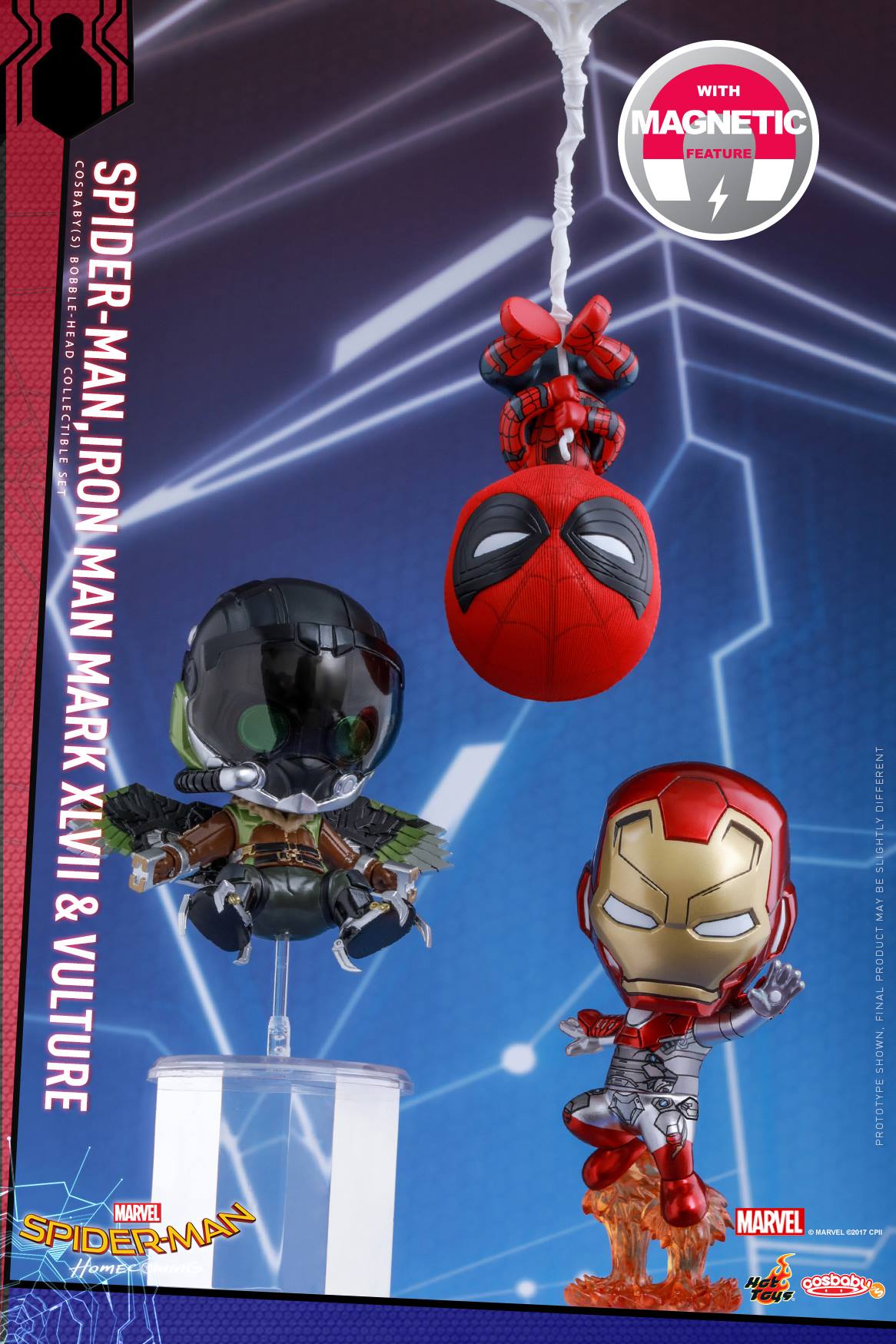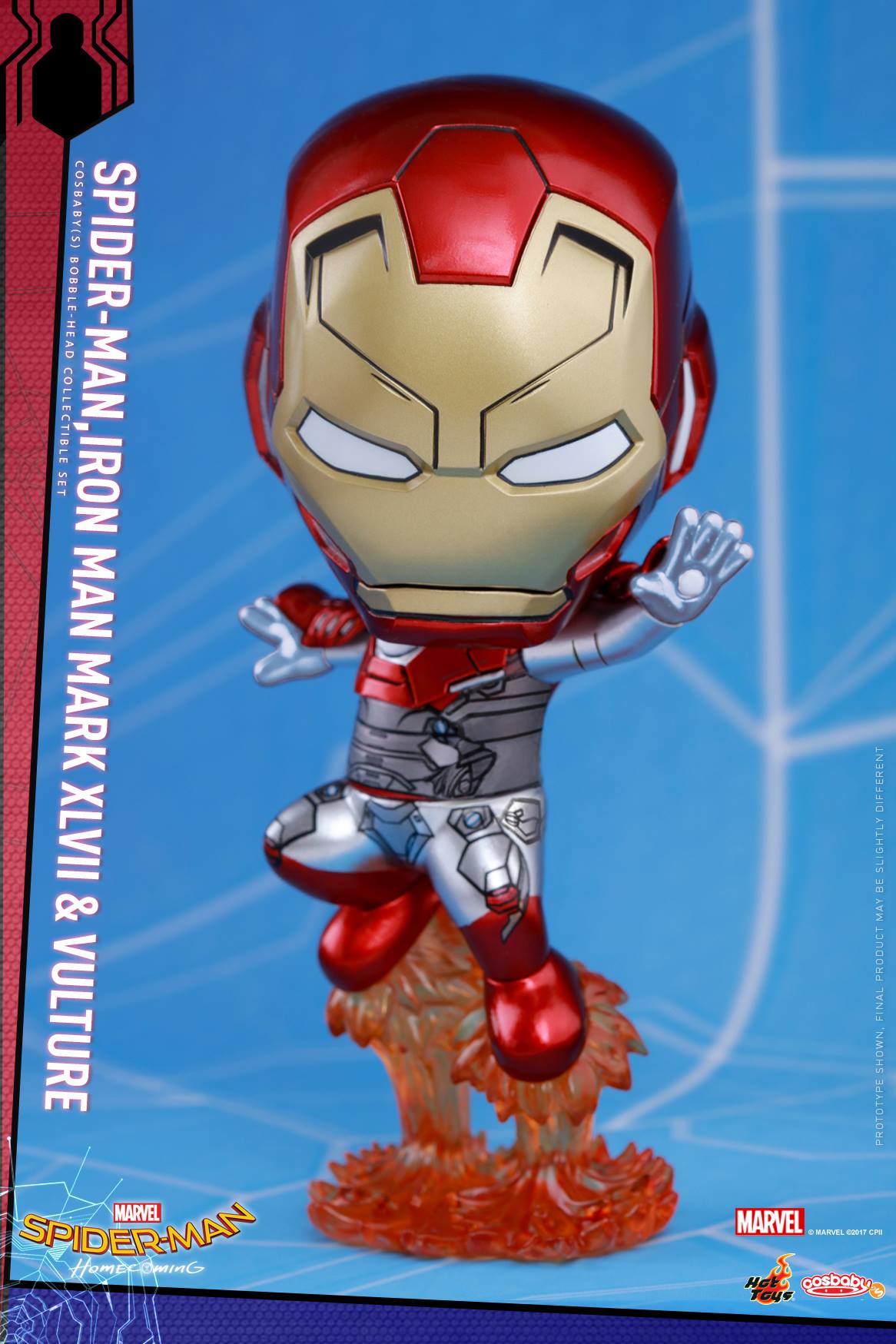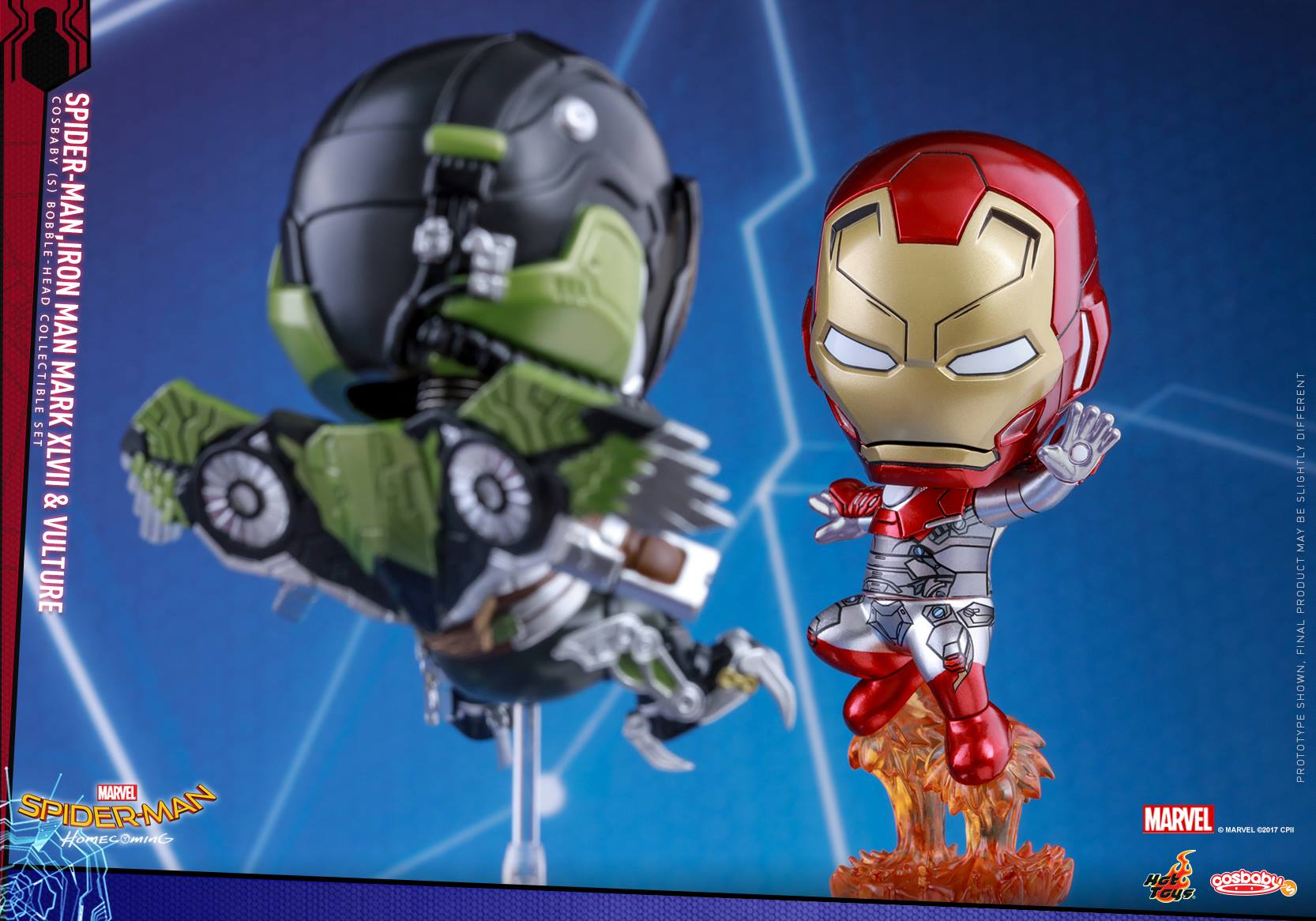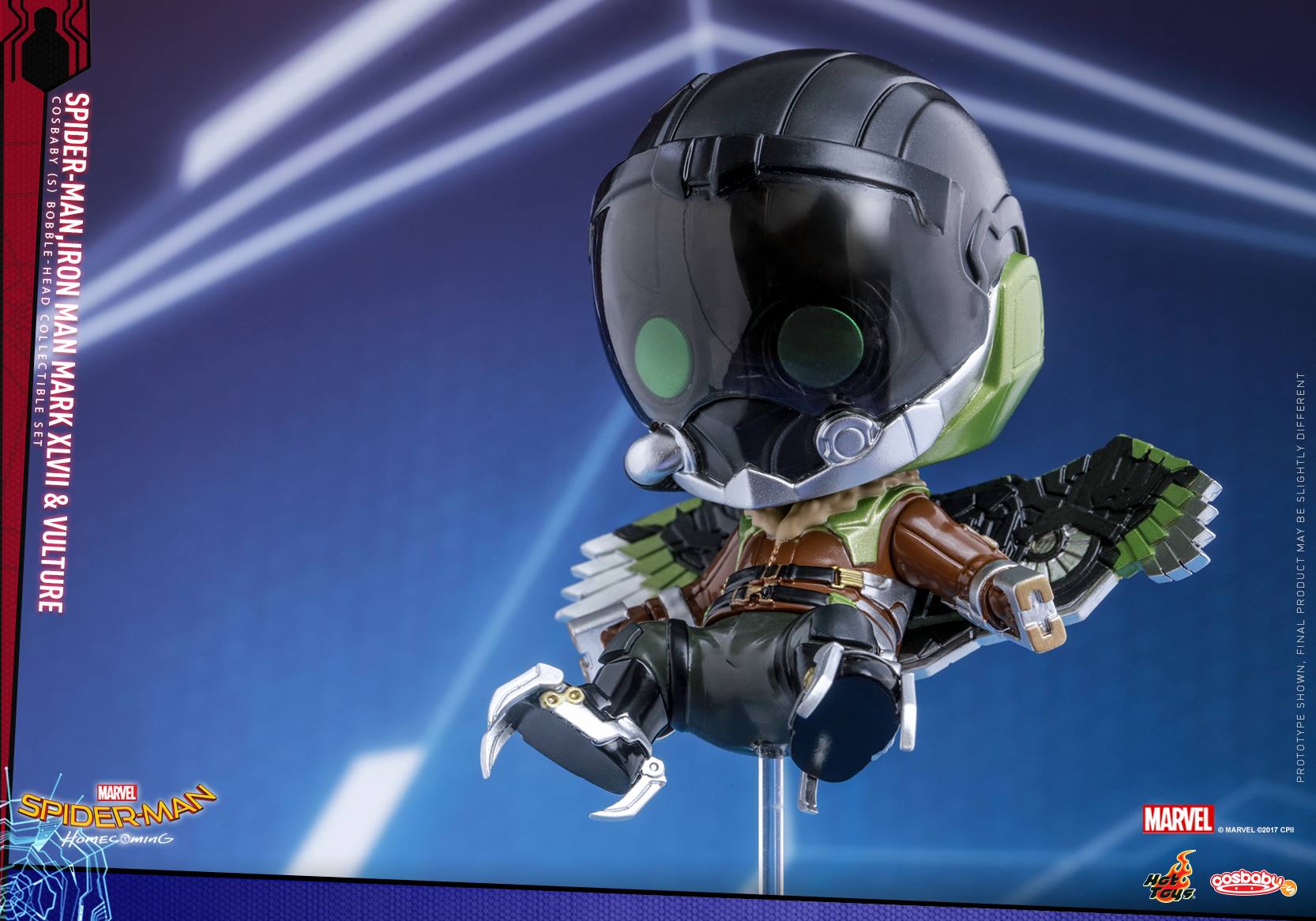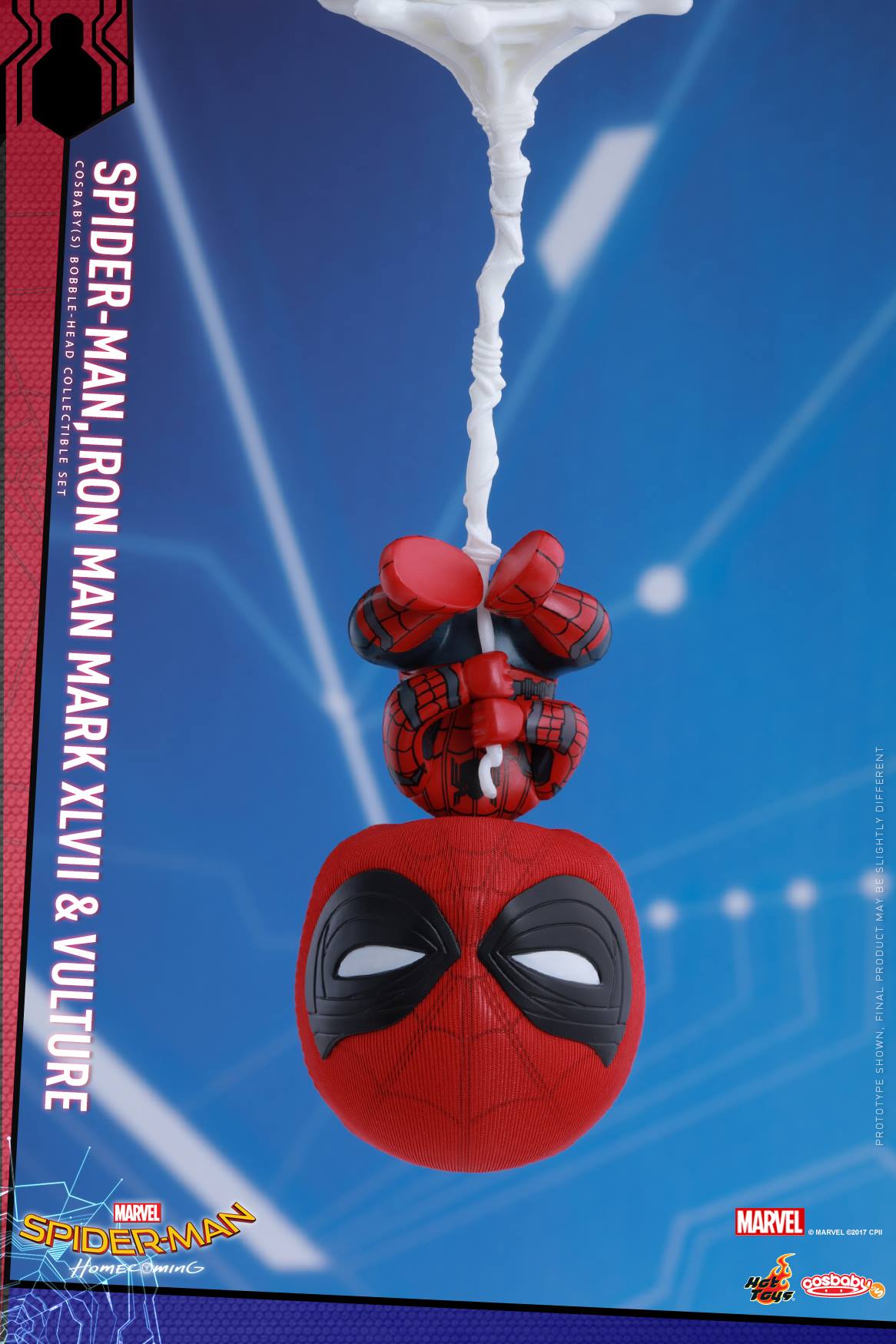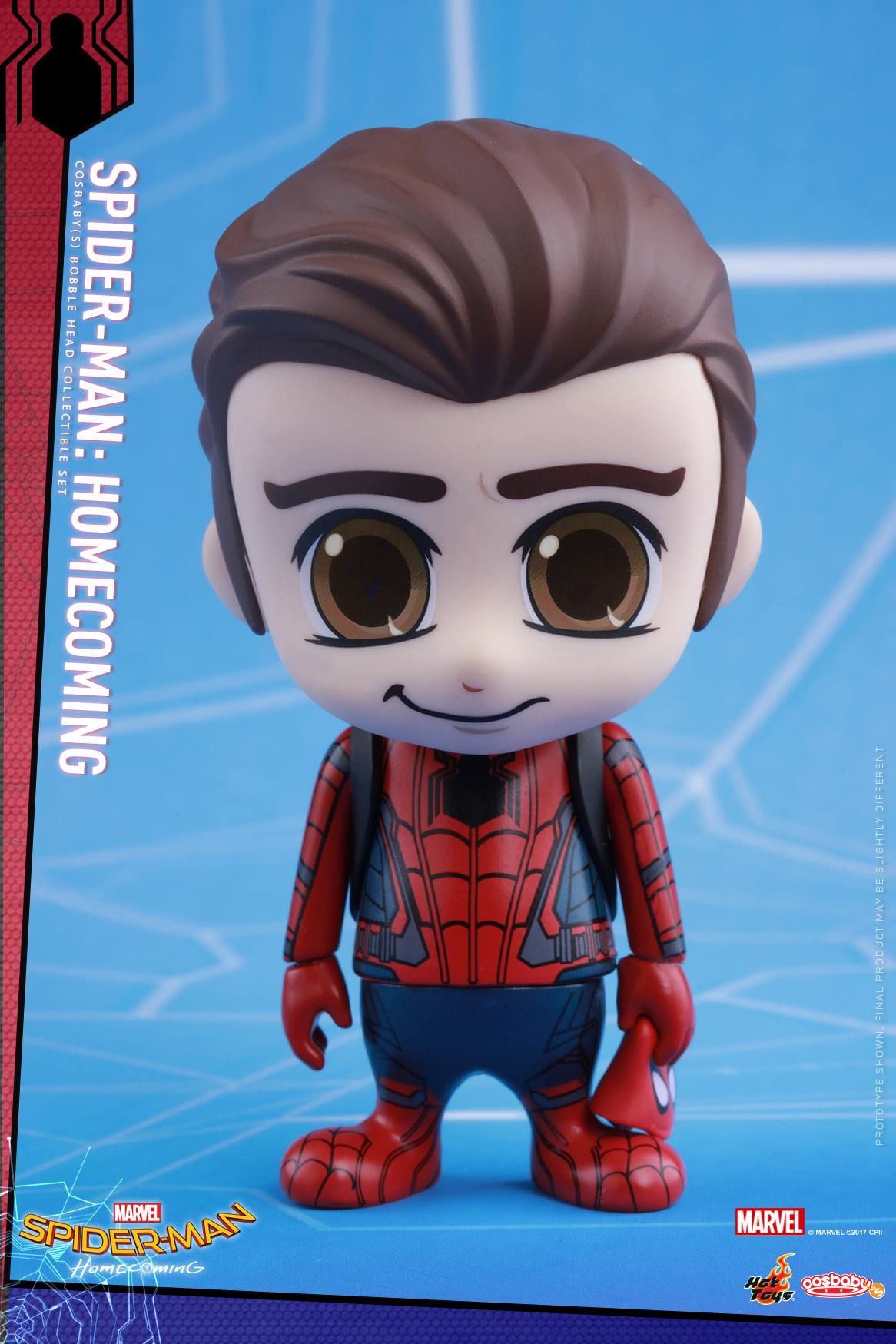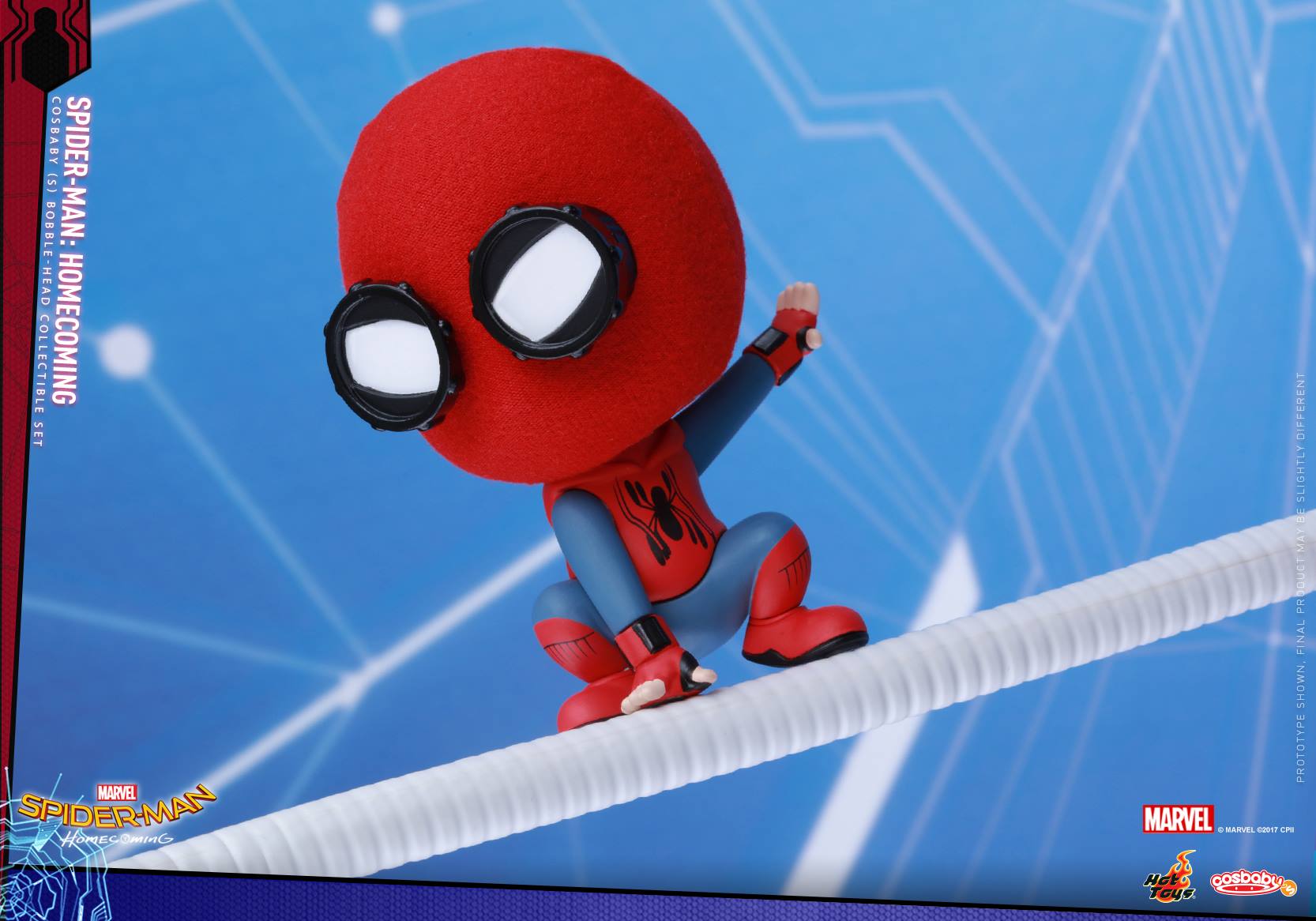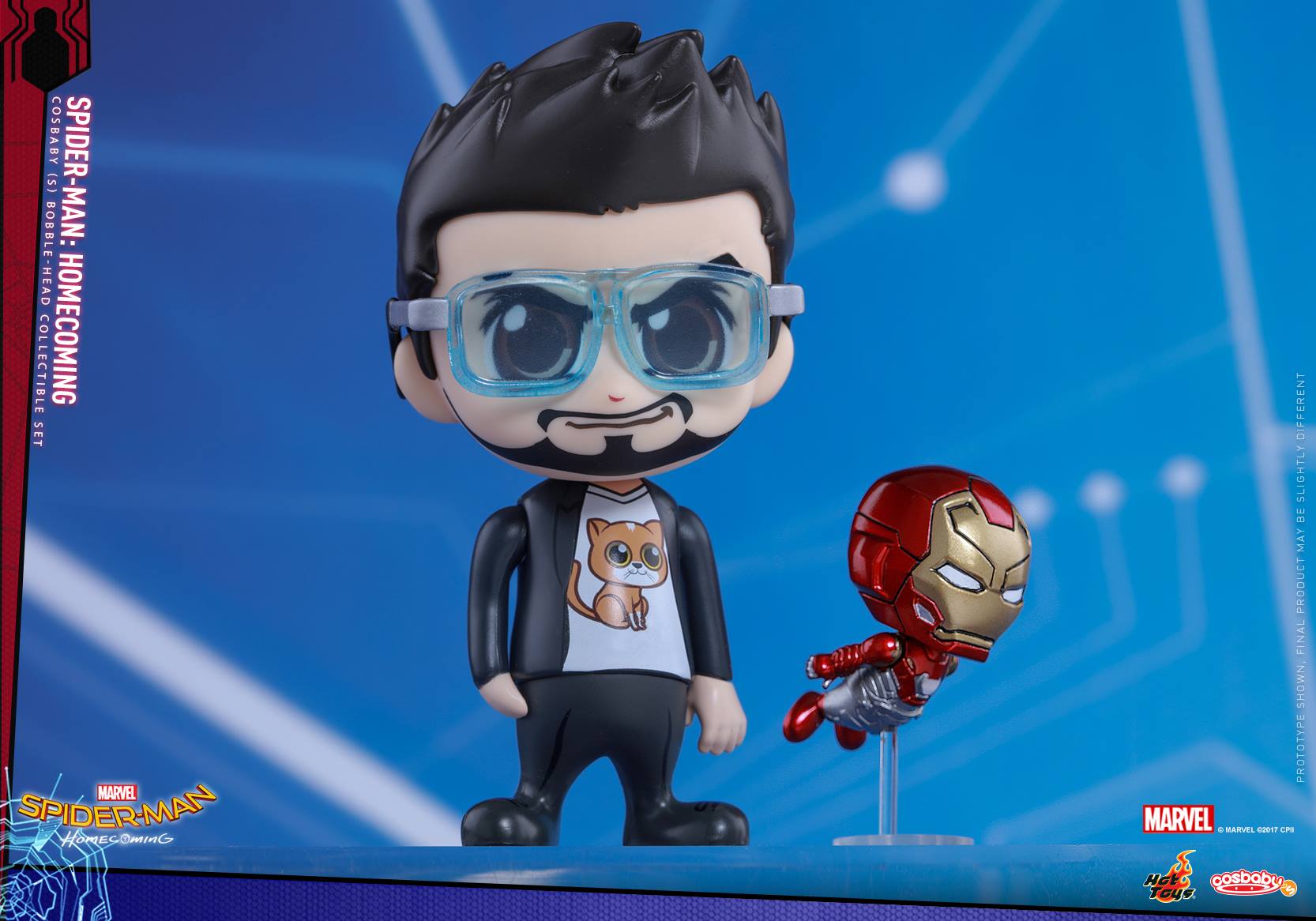 \