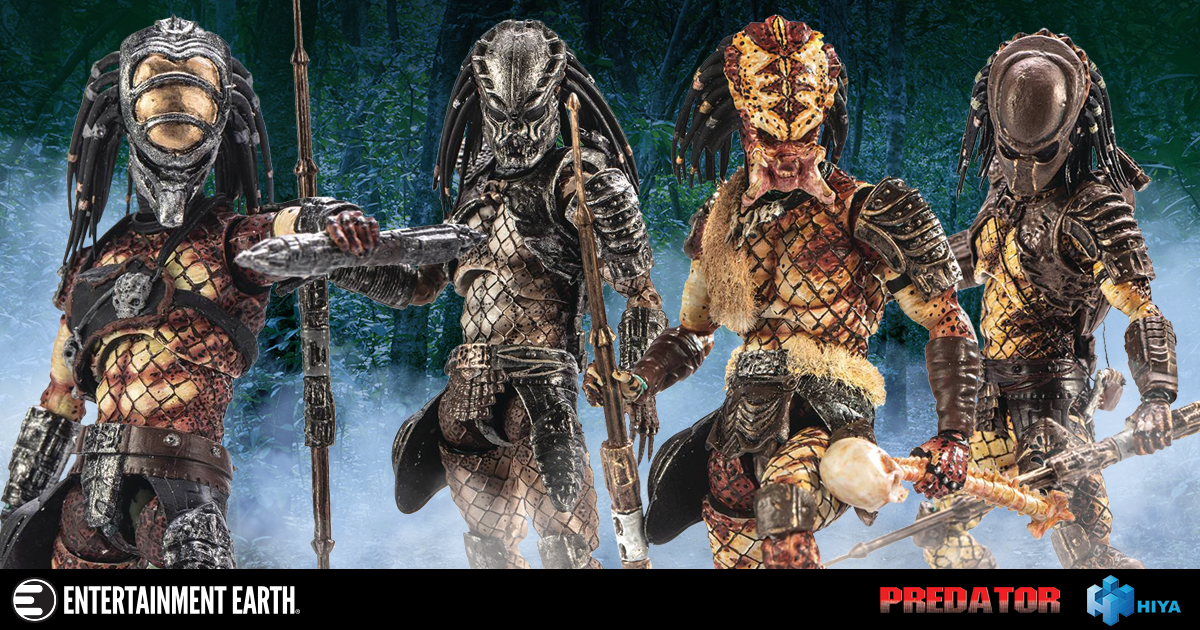 The strange sequel to the original classic Predator movie wasn't really well received by critics or the fans. While it was probably inventible that the franchise would move into the city, the second film felt a little too early to move the Predator out of the jungle but at least we got some cool scenes with the beast in the city, which turned the film into a cult classic. Hiya Toys is ready to bring those awesome moments to life with the release of their new action figures based on the film.
These Previews Exclusive 1:18 figures stand at about 4 ½" tall and each come with full articulation and tons of accessories. The Guardian Predator comes with a staff, and the Boar Predator also comes with a staff, swappable hands and a stand for easy display. The Shadow-Snake Predator also comes with staff accessories, a skull and spine, and interchangeable hands. Finally, the City Hunter holds a staff and is super posable so you can recreate scenes from the film.
Click each link below and pre-order your favorites now, as these figures ship in December of this year.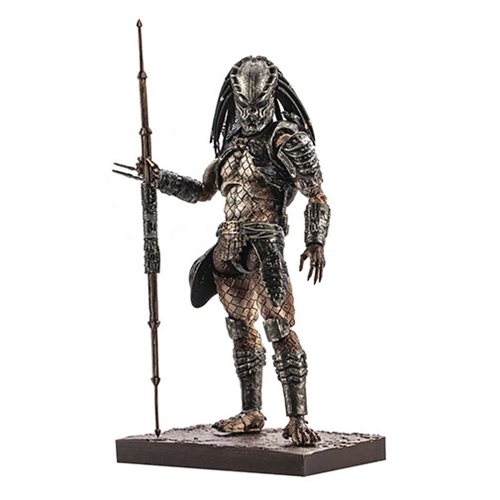 Predator Guardian Predator 1:18 Scale Action Figure (Previews Exclusive) – BUY NOW
---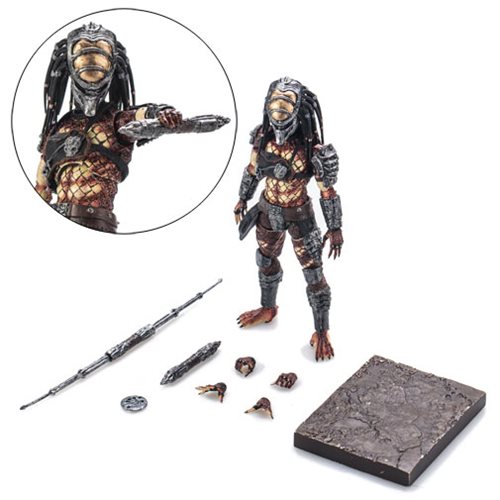 Predator Boar Predator 1:18 Scale Action Figure (Previews Exclusive) – BUY NOW
---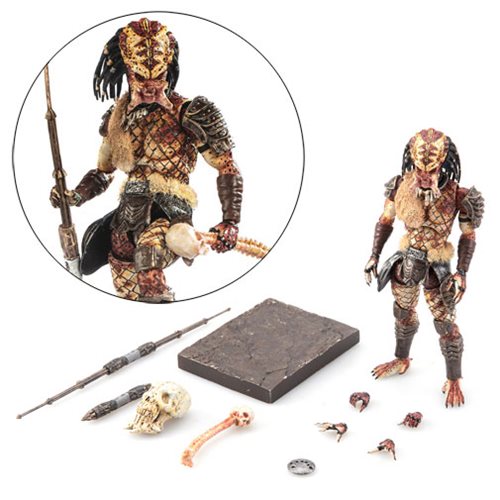 Predator Shadow-Snake Predator 1:18 Scale Action Figure (Previews Exclusive) – BUY NOW
---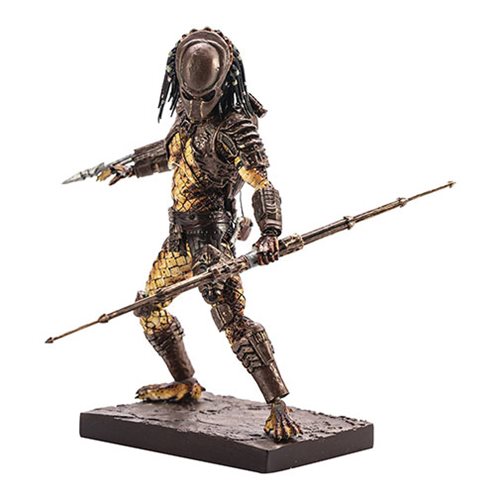 Predator City Hunter Predator 1:18 Scale Action Figure (Previews Exclusive) – BUY NOW