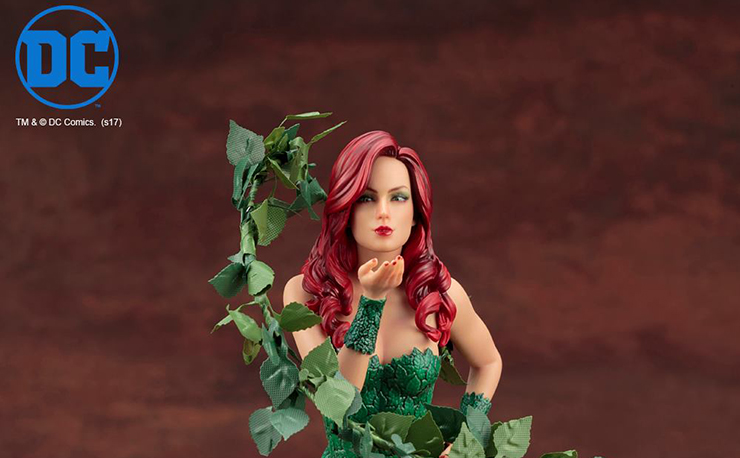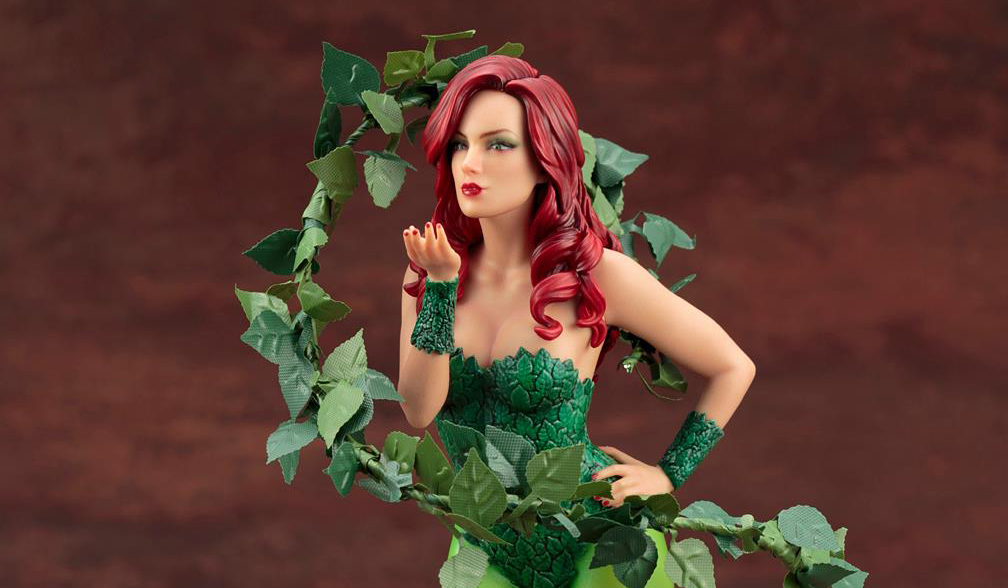 With rumors of a Gotham City Sirens movie still fresh in peoples' minds, Poison Ivy might soon have a huge spotlight on her in the not so distant future. The popular Batman villain has been one of the most underrated members of his rogue's gallery in our opinion and now thanks to Kotobukiya, you can soon take home a sweet statue of Pamela Isley's evil alter ego.
This ARTFX+ statue stands at around 7" tall and features Poison Ivy standing on a square green base while covered in vines and ready to lure any fool into her trap.
This highly detailed 1/10 scale statue is the second in Kotobukiya's Mad Lovers statue series, and is scheduled to ship out this December. You can pre-order the Poison Ivy ARTFX+ statue now here.