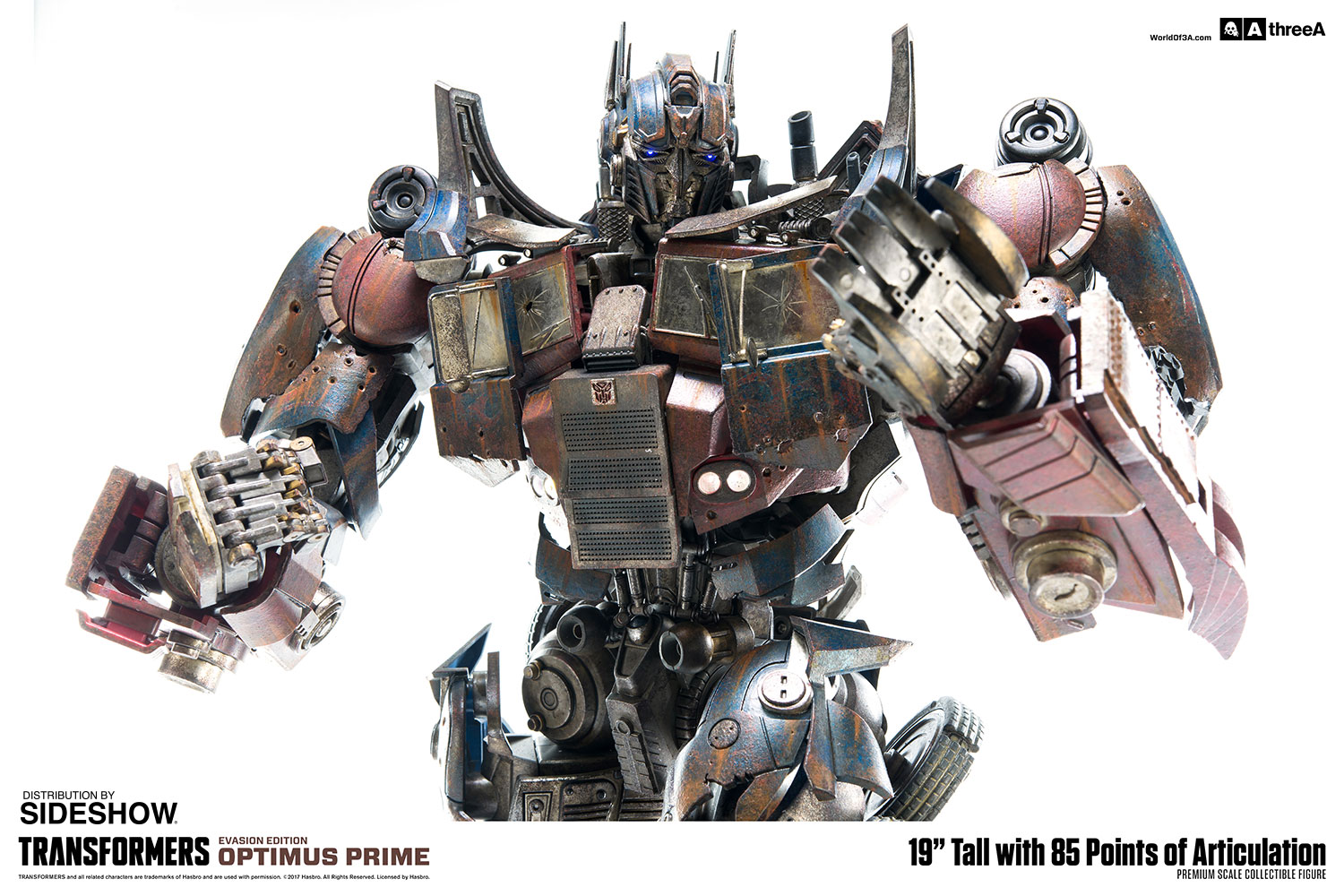 Jumping straight out of your Netflix subscription and right into your home, this Optimus Prime (Evasion Edition) collectible figure from the recent Transformers: Age of Extinction movie can now be yours thanks to ThreeA Toys and Sideshow Collectibles.
Depicting a battle-tested Optimus Prime as he was seeking sanctuary with the Yeagar family, this heavily detailed figure stands at 19" tall, and features an insane 85 points of articulation, all while outfitted with an interchangeable battle mask, blaster and his trusty knuckle-blade accessory so you can pose him like he came straight out of a scene from the film.
So while awaiting the upcoming release of Transformers: The Last Knight in June, you can put your pre-order money on this premium figure over at Sideshow.com right now.