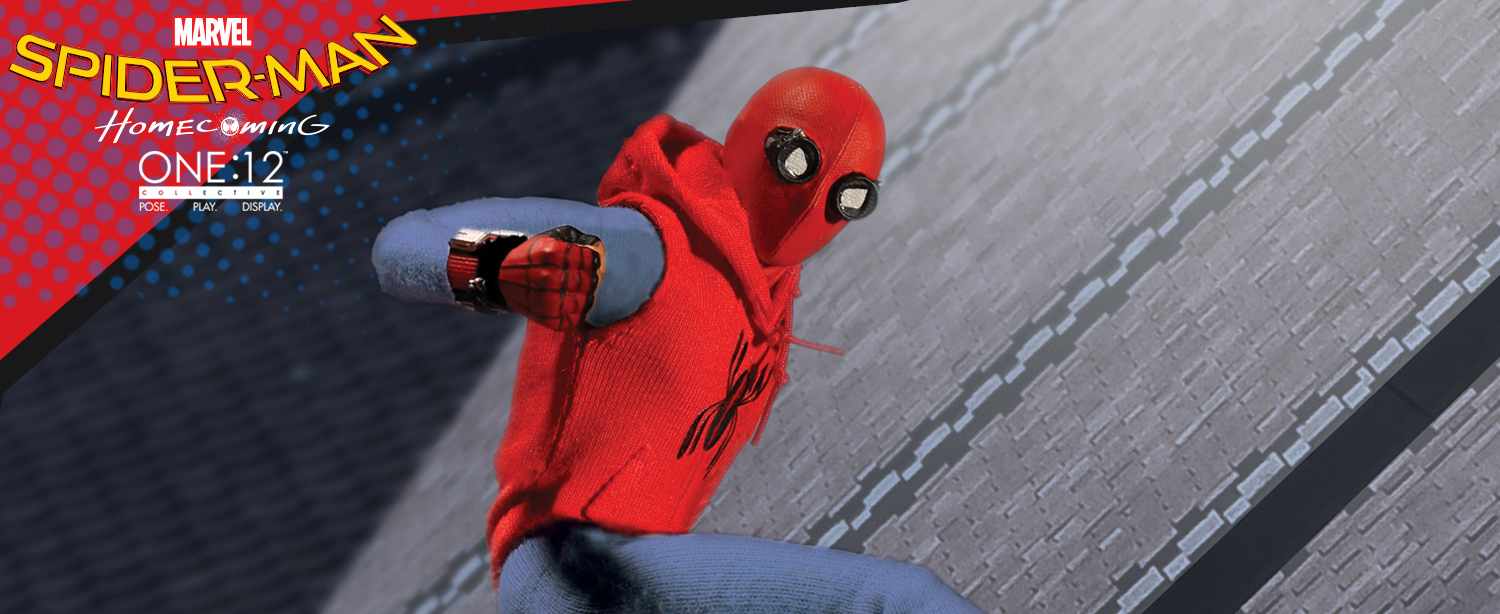 The first preview from the Mezco Toyz Toy Fair 2018 Reveals has arrived and it's none other than Spidey!
Featuring a newly sculpted body to accurately reflect the build of teenage Spider-Man as seen in last summer's blockbuster film, the Spider-Man: Homecoming Homemade Suit One:12 Collective Action Figure stands approximately 16cm tall and has over 30 points of articulation. From the strings on his hoodie to his knee-high socks, this Homemade Suit Spider-Man figure is swinging his way into Toy Fair 2018 in just a few weeks, and comes equipped with various accessories such as 2 assorted weblines, 1 posable webline, 7 interchangeable hands, and an unmasked head sculpt featuring the likeness of actor Tom Holland.
Check out the full preview below with more Mezco Toy Fair 2018 reveals coming soon!
Click here to shop more One:12 Collective action figures by Mezco Toyz.