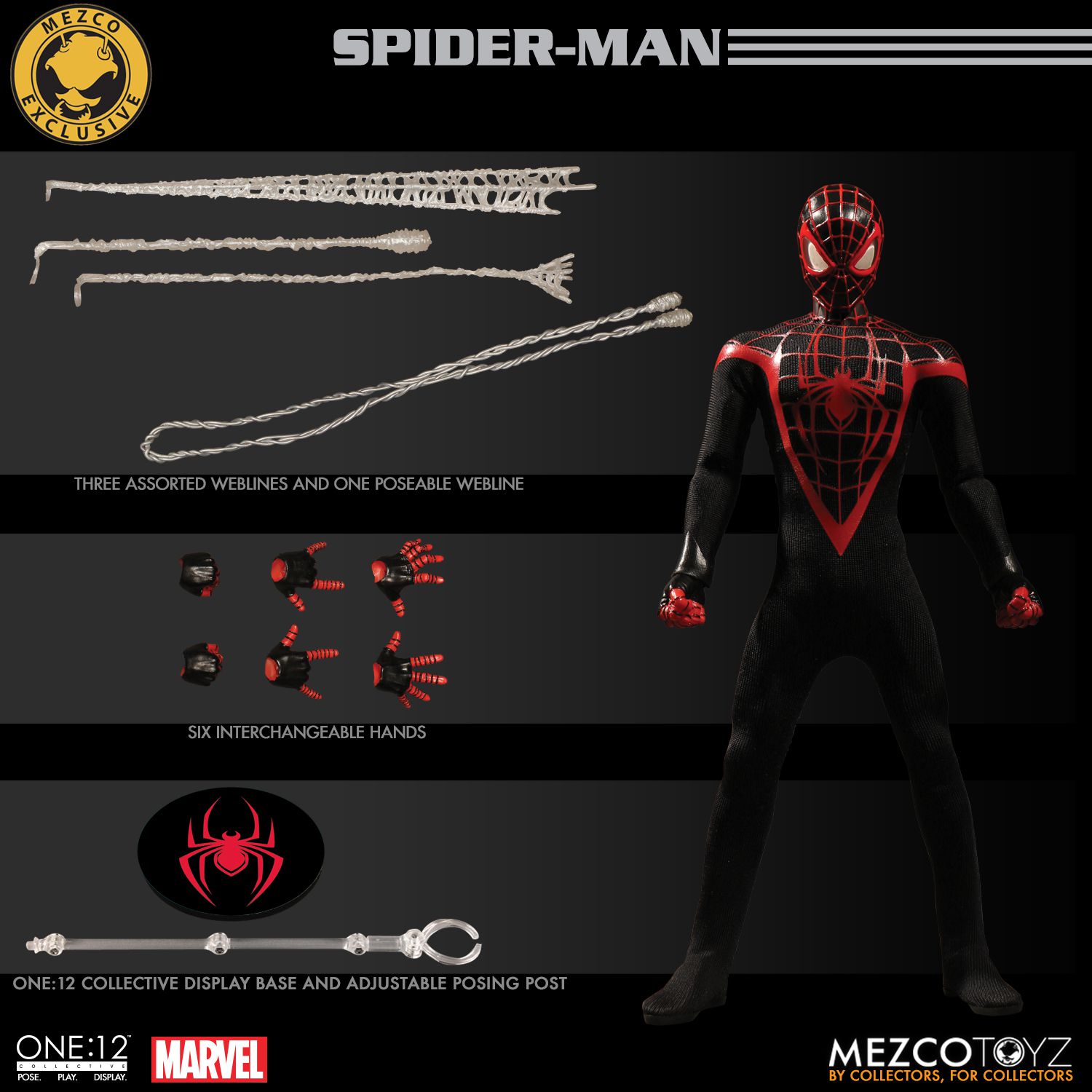 We'll admit that we were a little disappointed, when Tom Holland was cast as Spider-Man in the Marvel Cinematic Universe, not because we think he sucks, but because we were kind of hoping that Miles Morales would be under the mask. After seeing Captain America: Civil War, we're good with Holland but are still hoping to see Miles in the MCU at some point. Mezco has made an amazing Miles Morales Spider-Man action figure, and are now ready to show it to the world.
Standing at a bit over 6" tall, this Miles Morales figure features a detailed head sculpt for the Spider-Man mask and has over 30 points of articulation across the body sculpt. It also comes with 6 interchangeable hands, 4 different webline accessories, 1 posable webline accessory, and a display base with logo plus an adjustable display post for maximum posing possibilities.
This San Diego Comic-Con Summer 2017 exclusive is actually available to non-attendees by pre-ordering it here, and it's set to ship between July and September of this year.