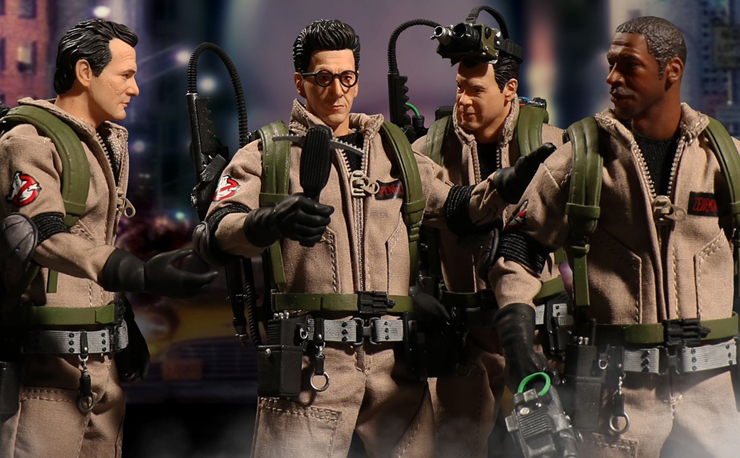 By Adam C. Better
Mezco's line of One:12 Collective action figures have been really hot the last few years. The detail and accessories really make One:12 Collective figures stand out on your shelf.
Mezco Toyz has mostly focused on movie superheroes and comic book characters with the line. But, they are definitely opening up the licensing possibilities with the addition of all four Ghostbusters from the classic 1984 film.
This assortment also stands out because Mezco will offer all 4 of the Ghostbusters in one Deluxe Tin Packaging that will cost you $300. Including all the guys in one set does take away the stress of having to hunt them all down individually, but you won't be able to just grab your favorite Buster if you wanted to go that route. $300 isn't cheap and it feels like we have gotten hundreds of Ghostbusters figures the last few years. With all that being said, there aren't many companies producing better action figures right now then Mezco. It will be hard for collectors to ignore Mezco's Ghostbusters figures, no matter how many other Ghostbusters collectibles they have in their collection.
You can pre-order the figures now at Entertainment Earth.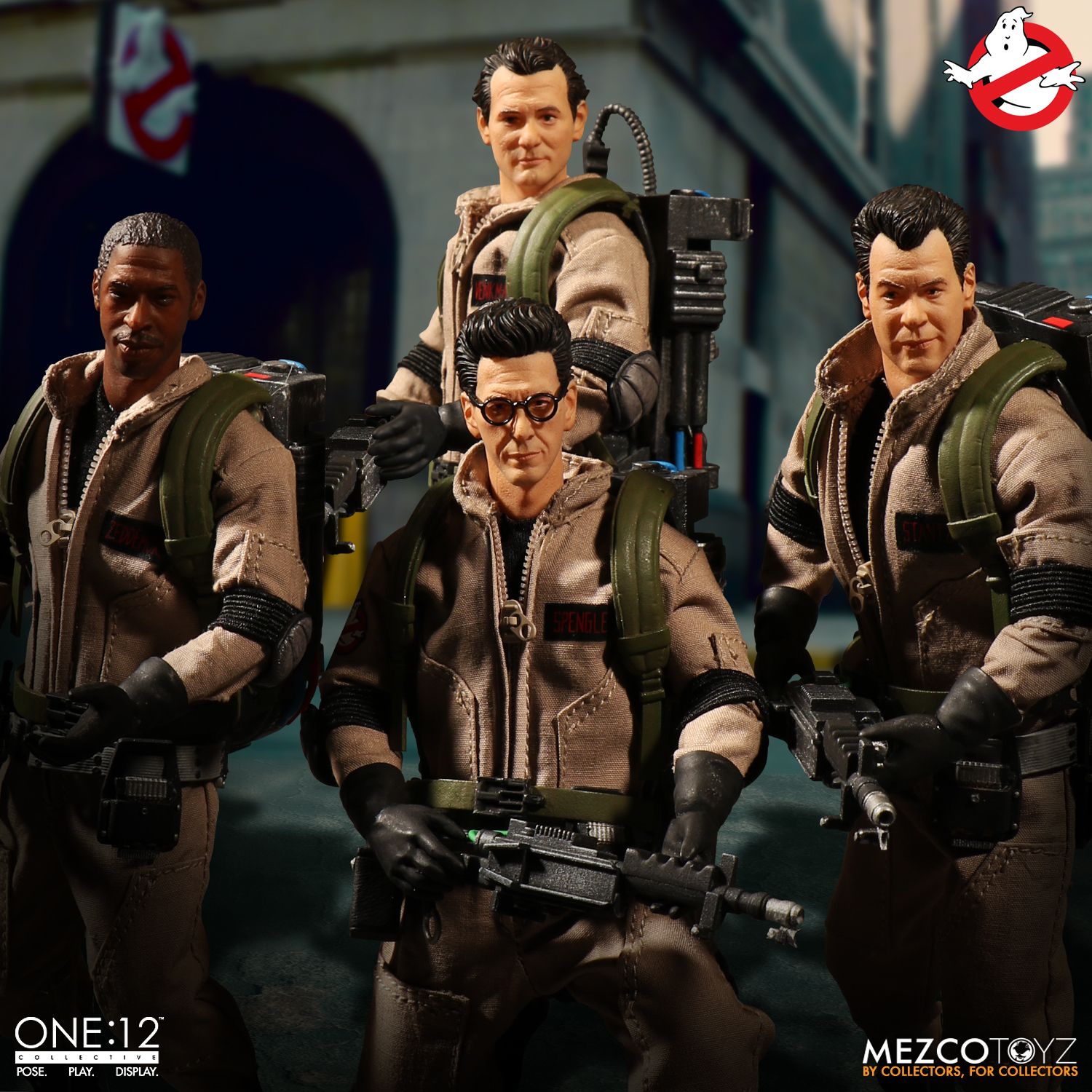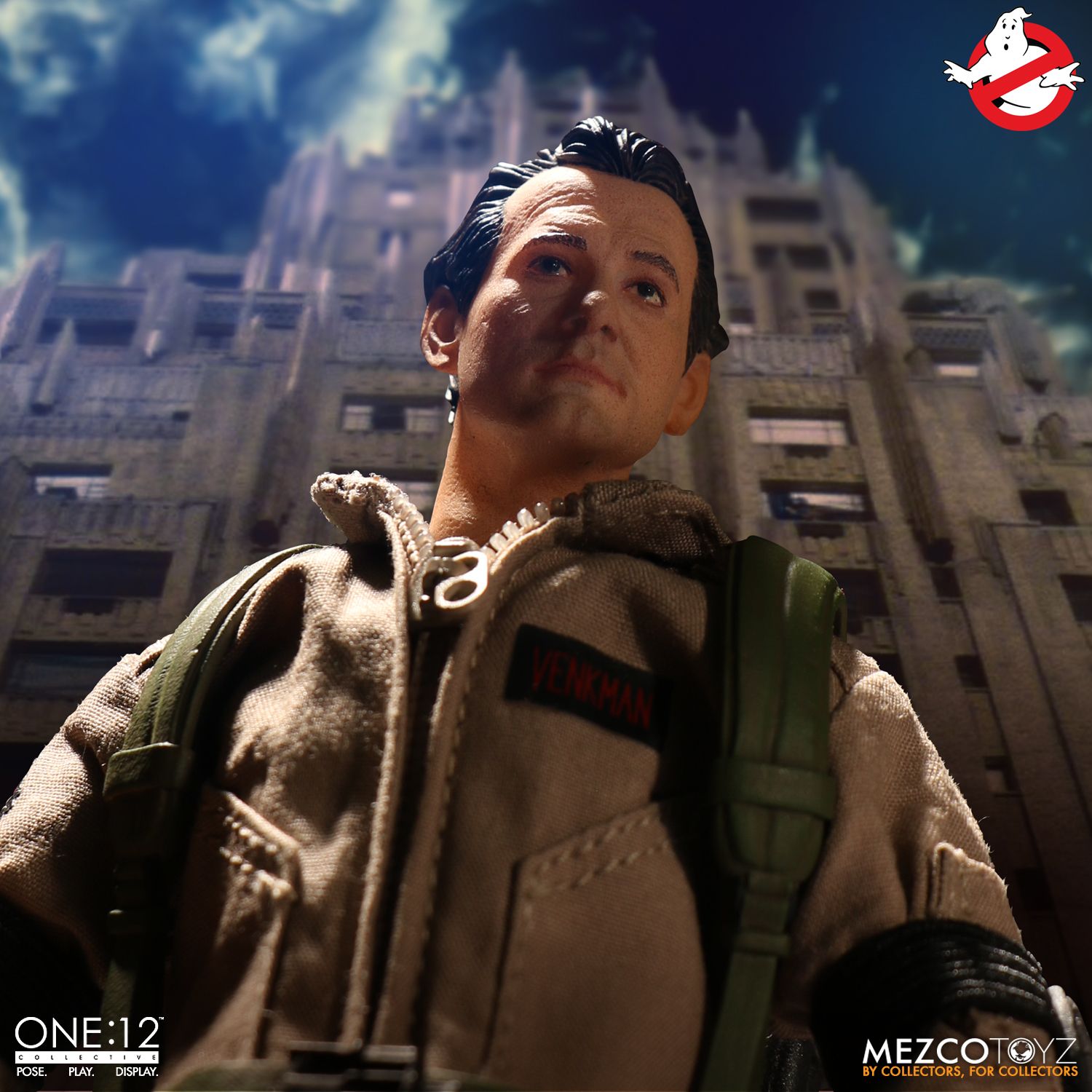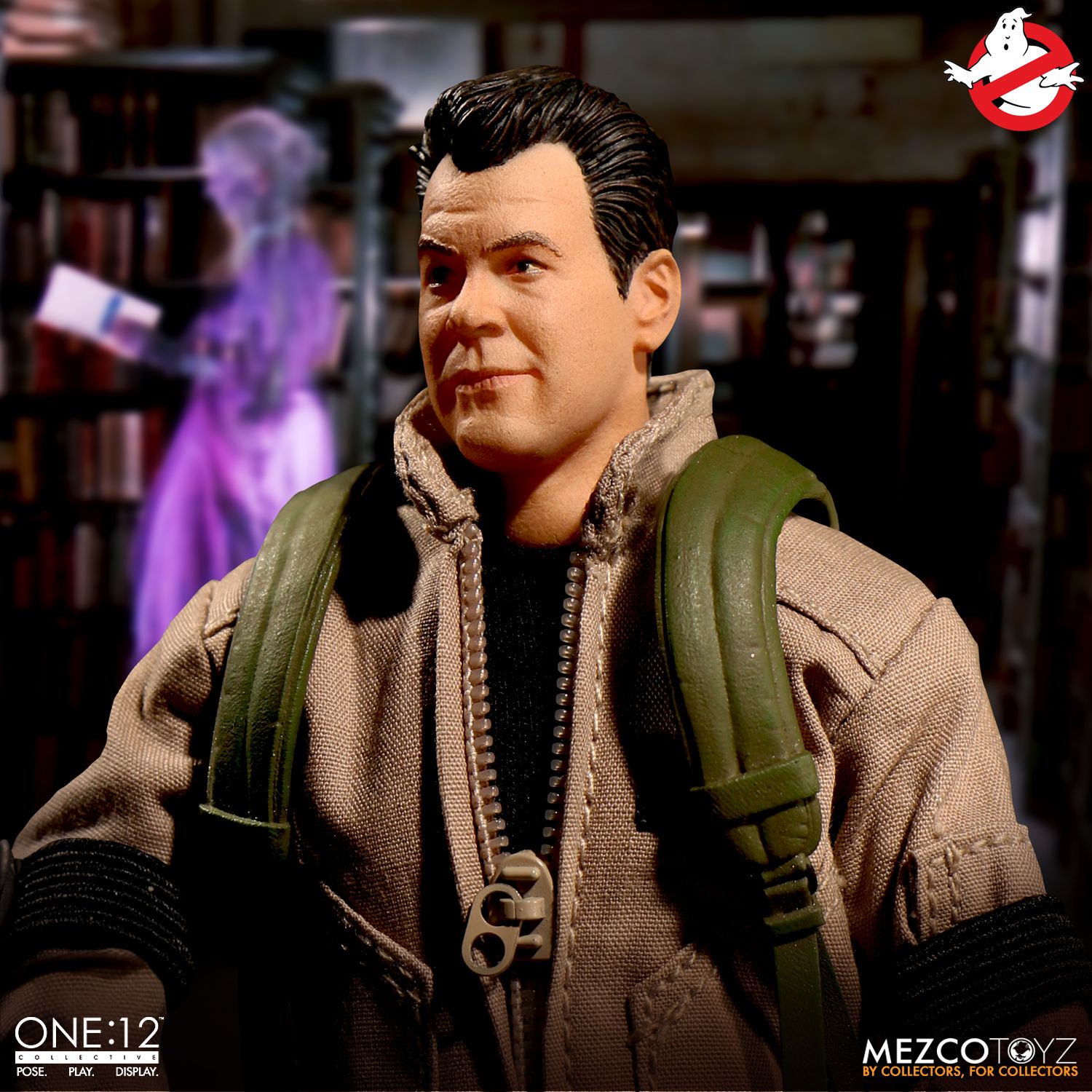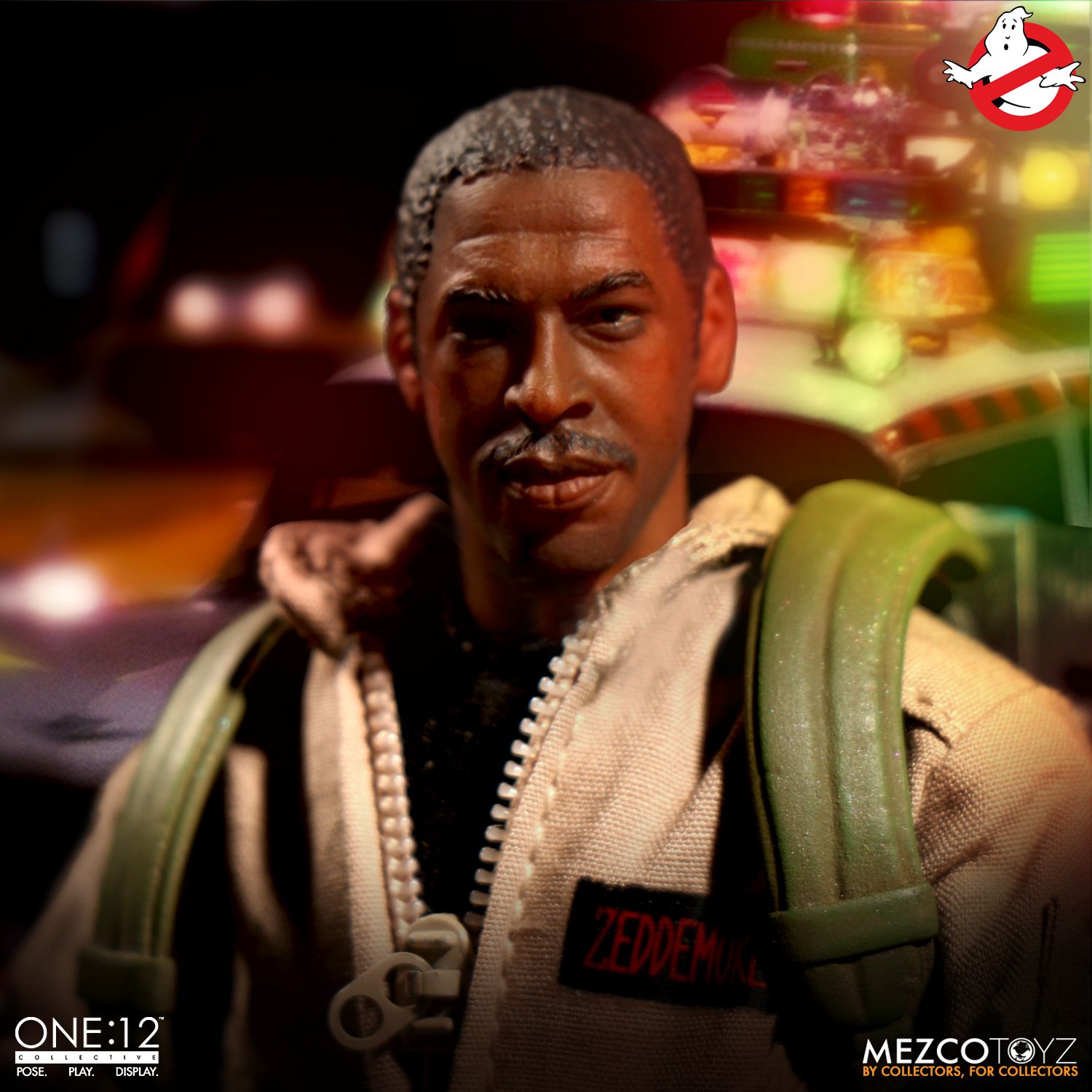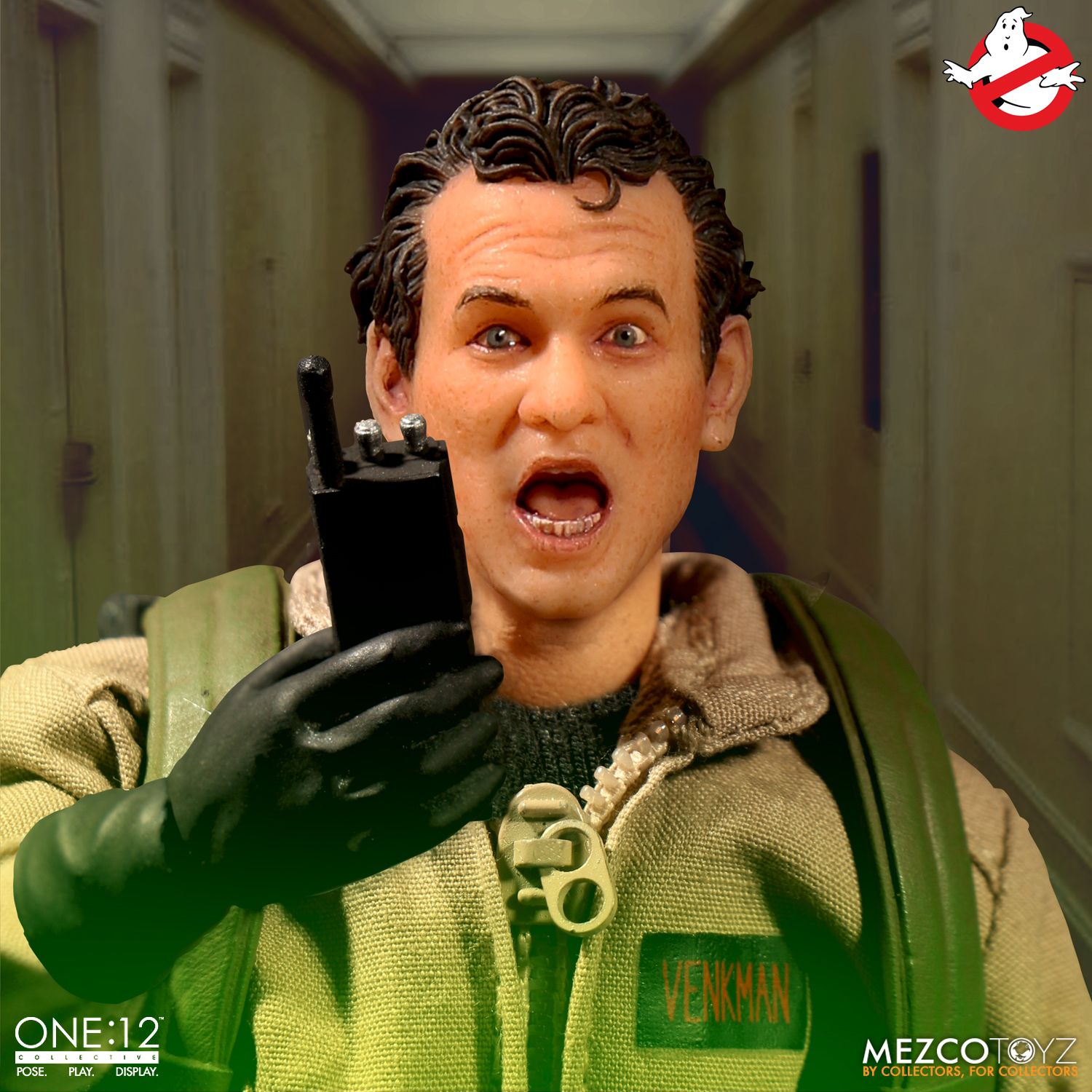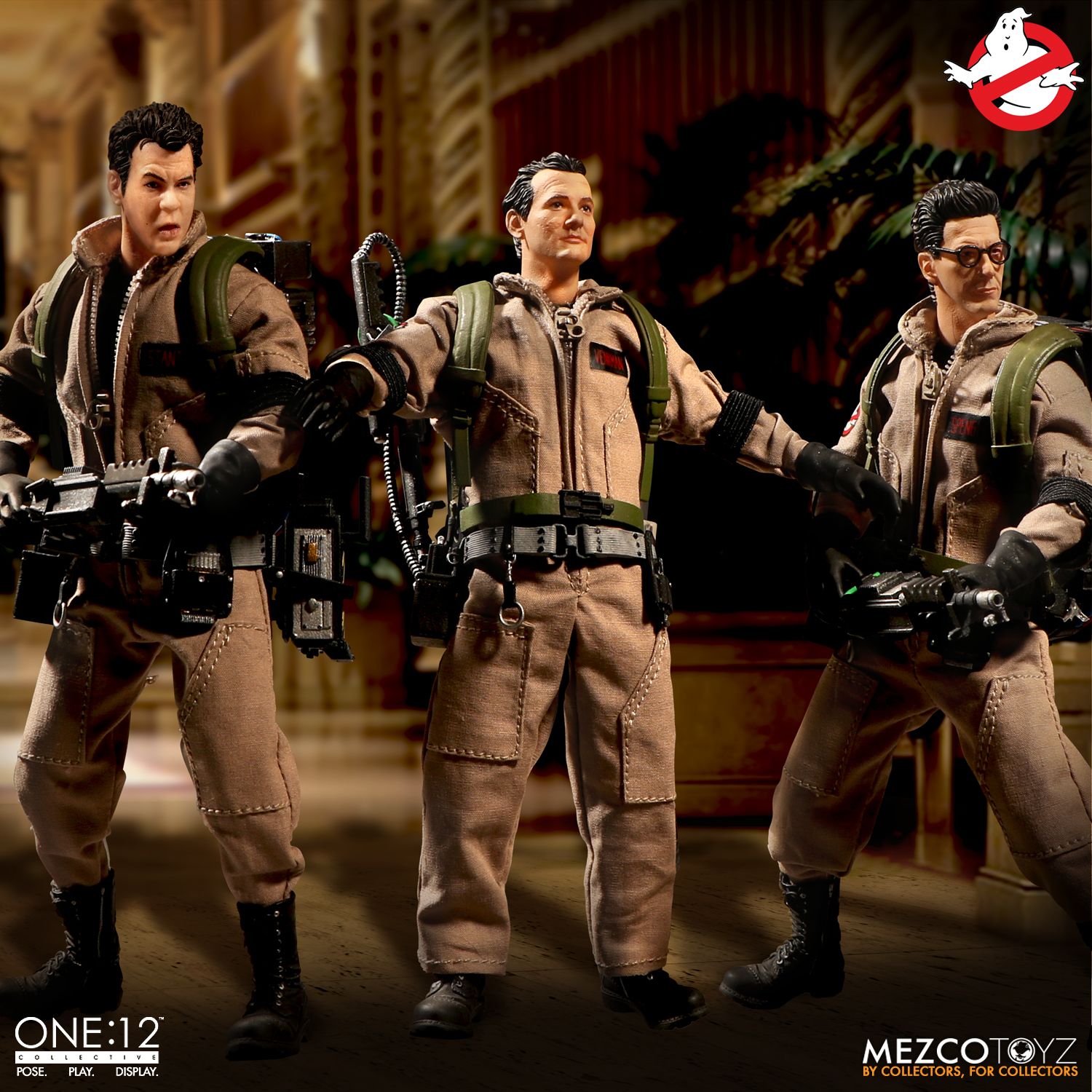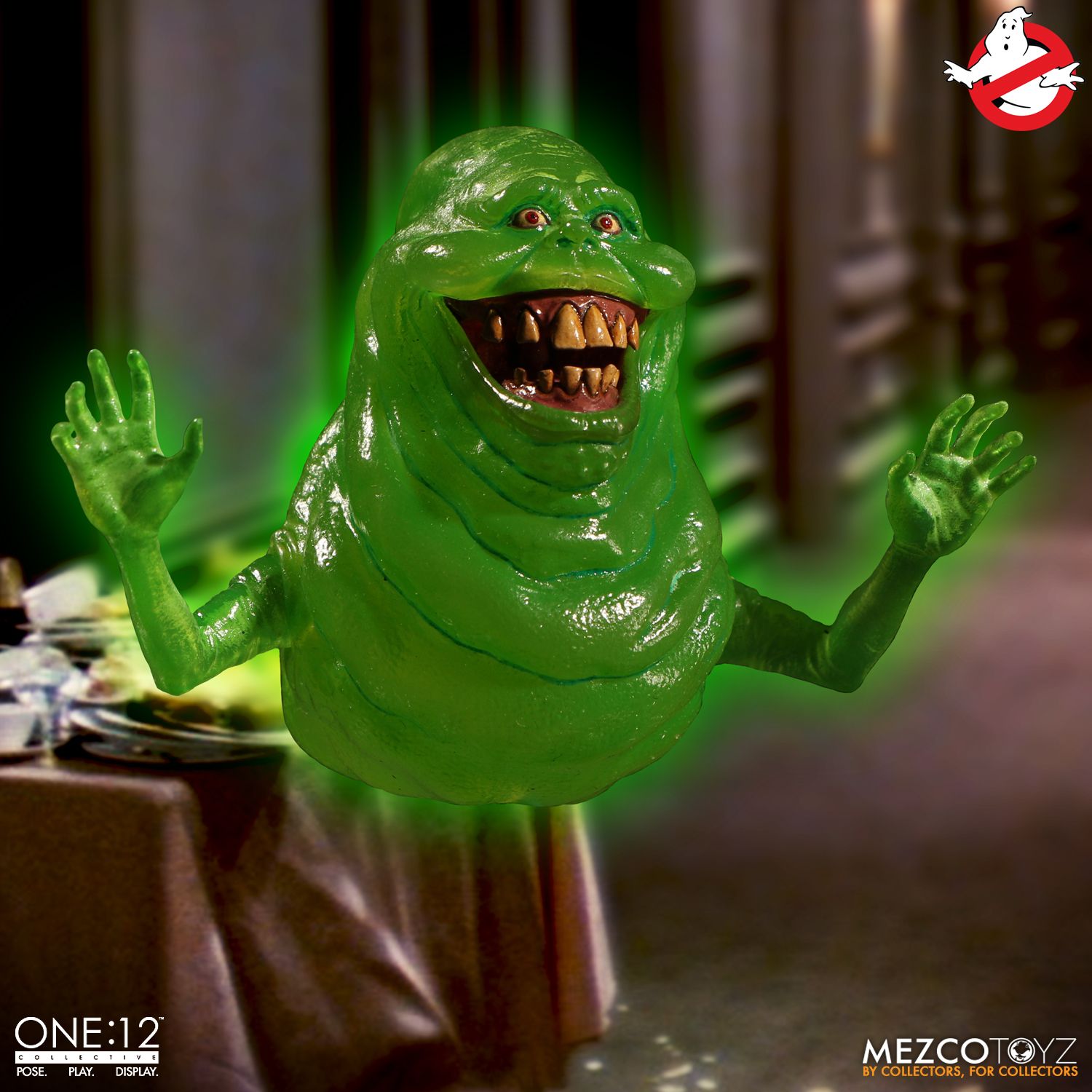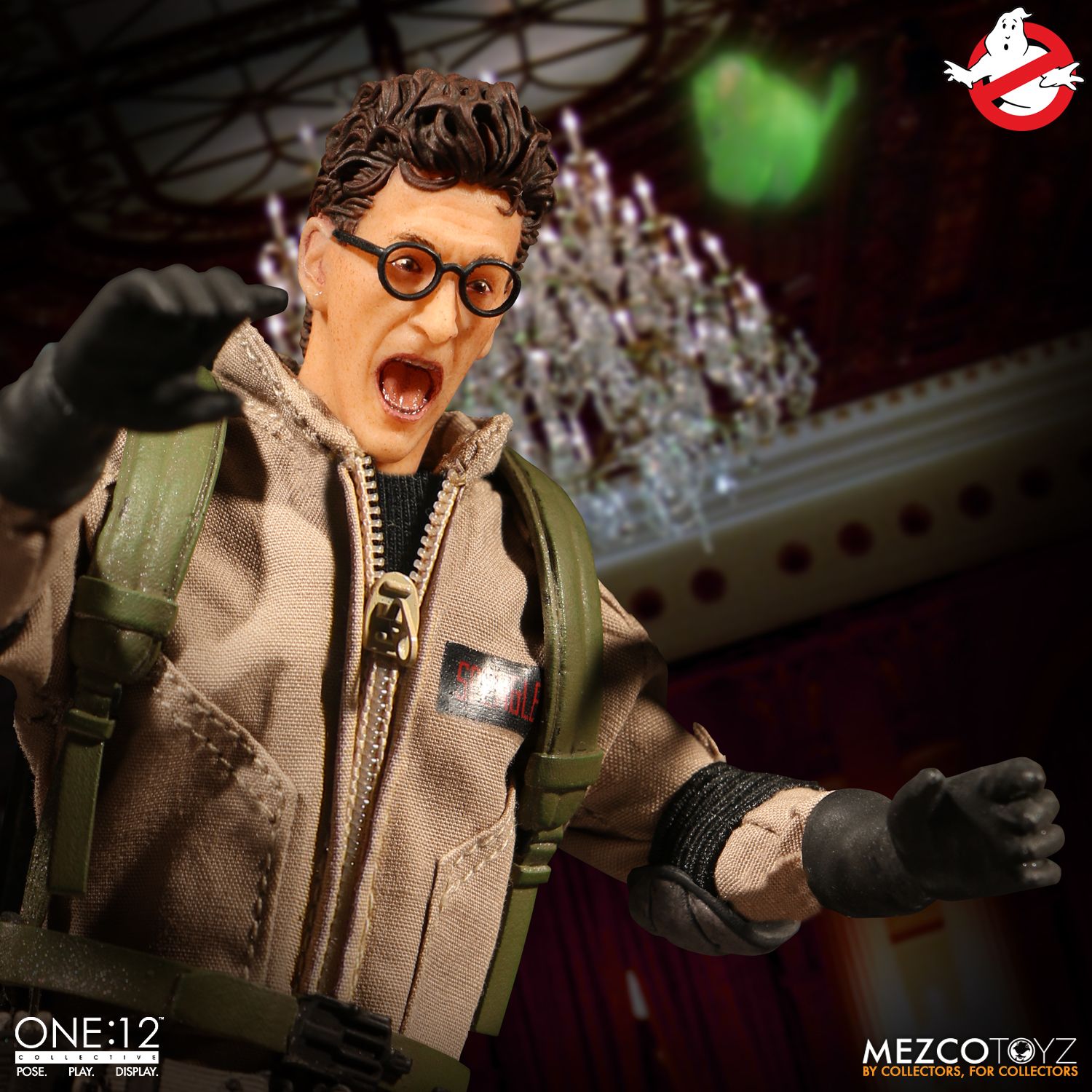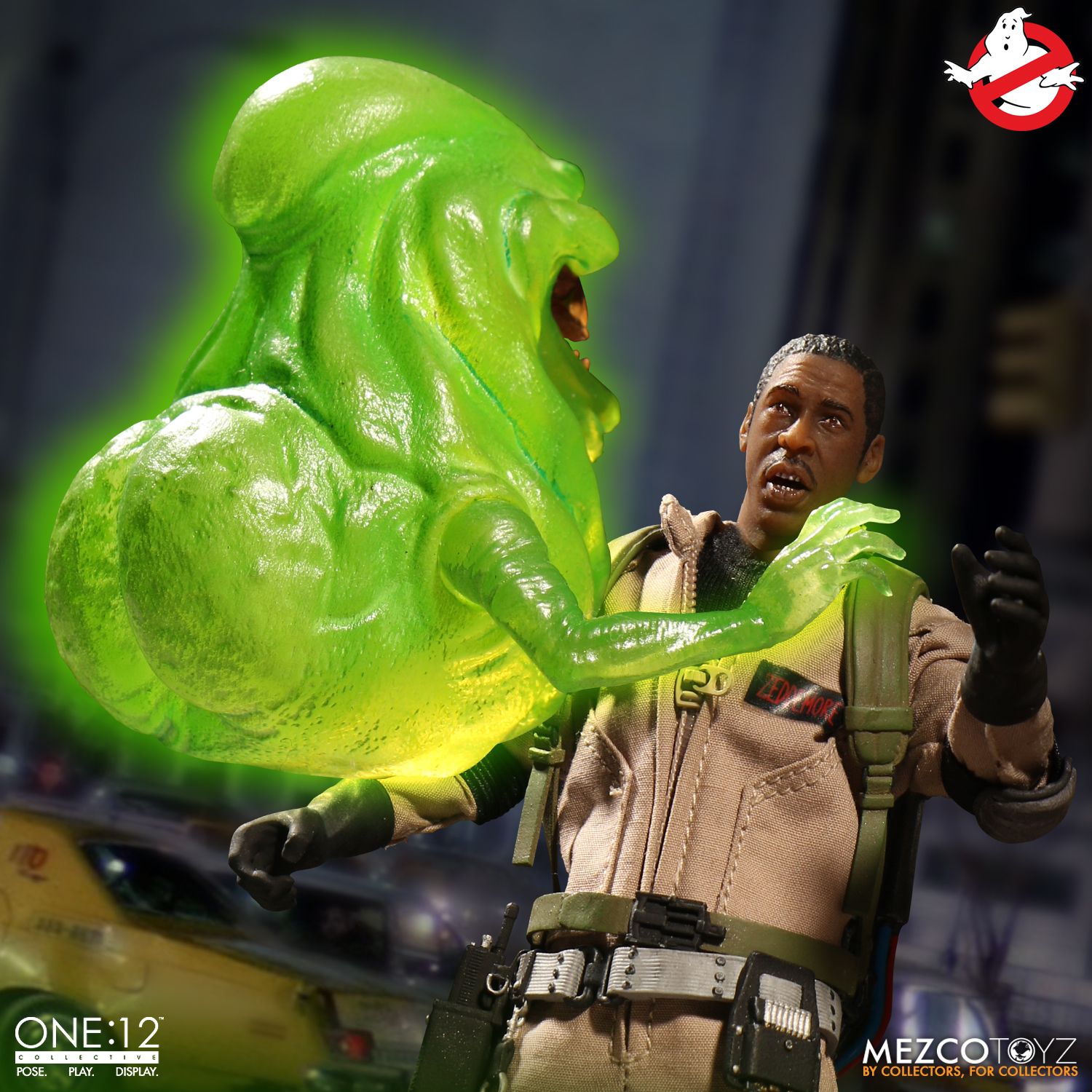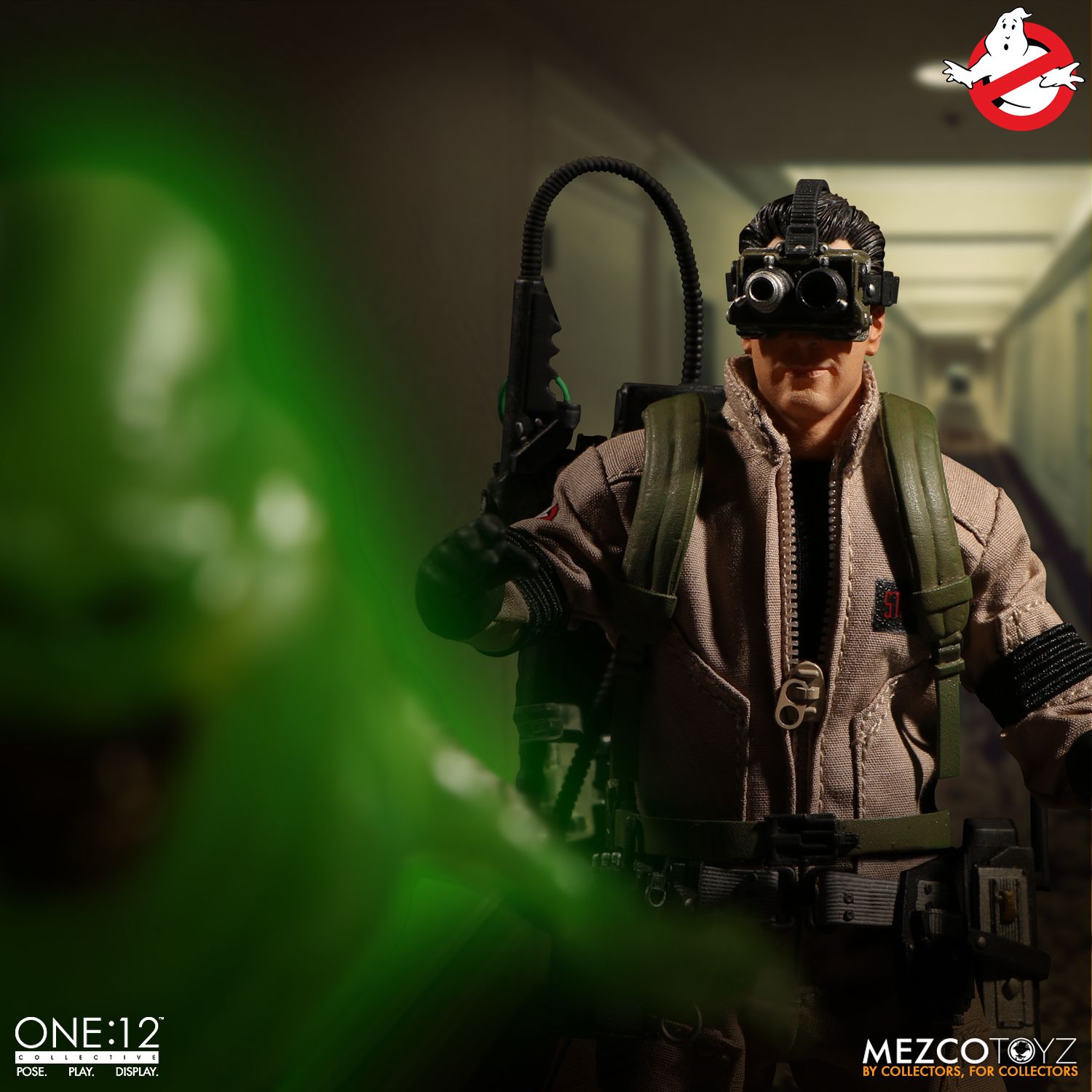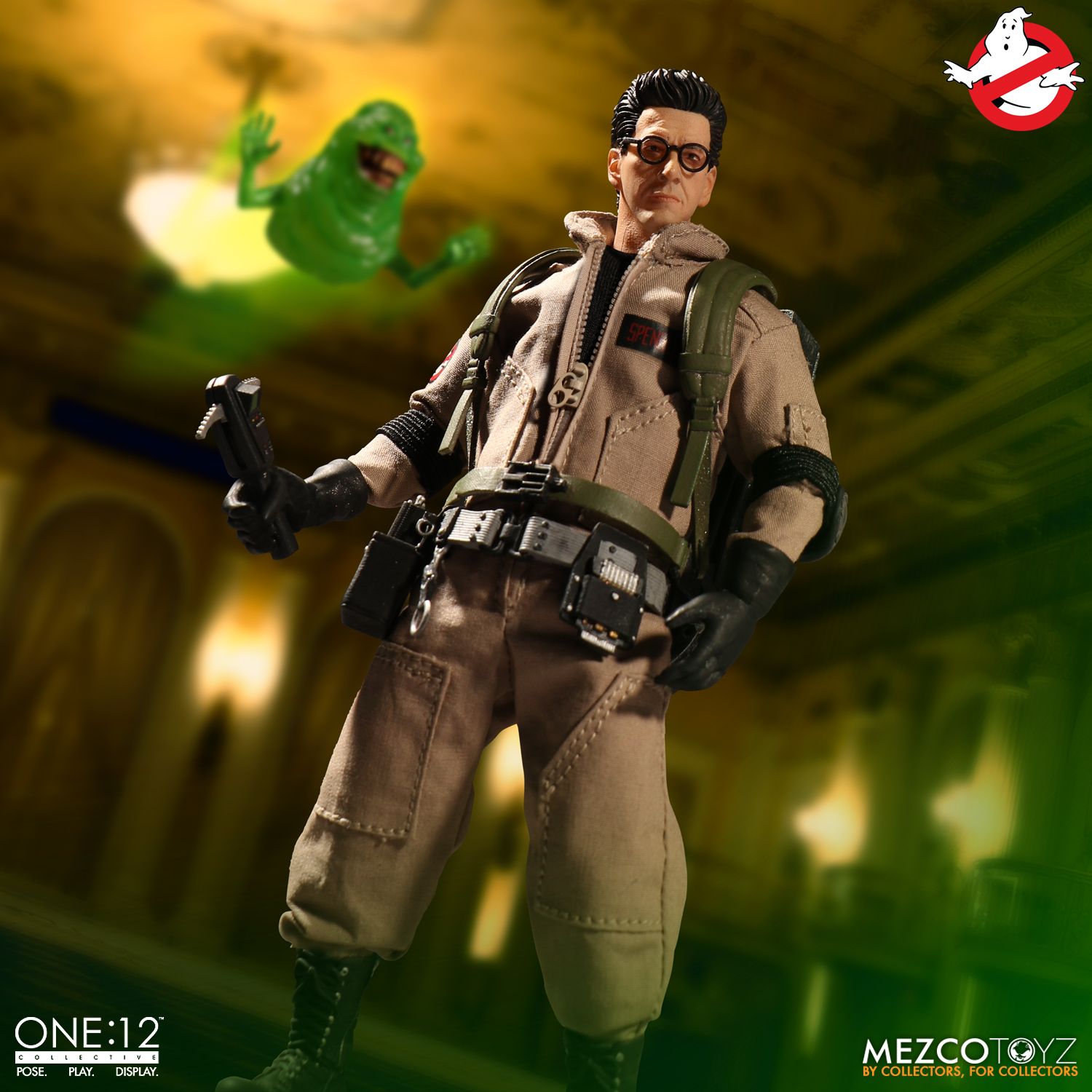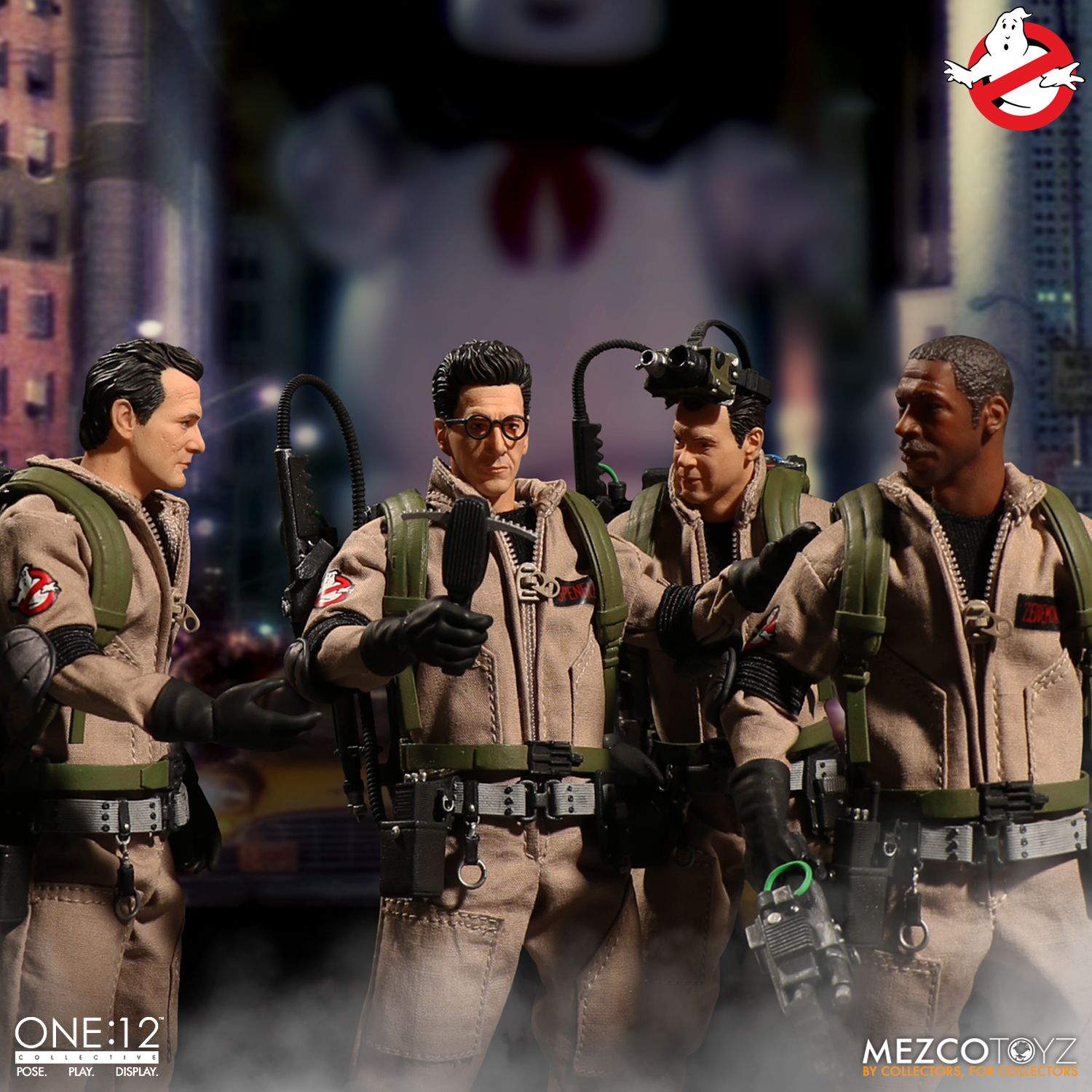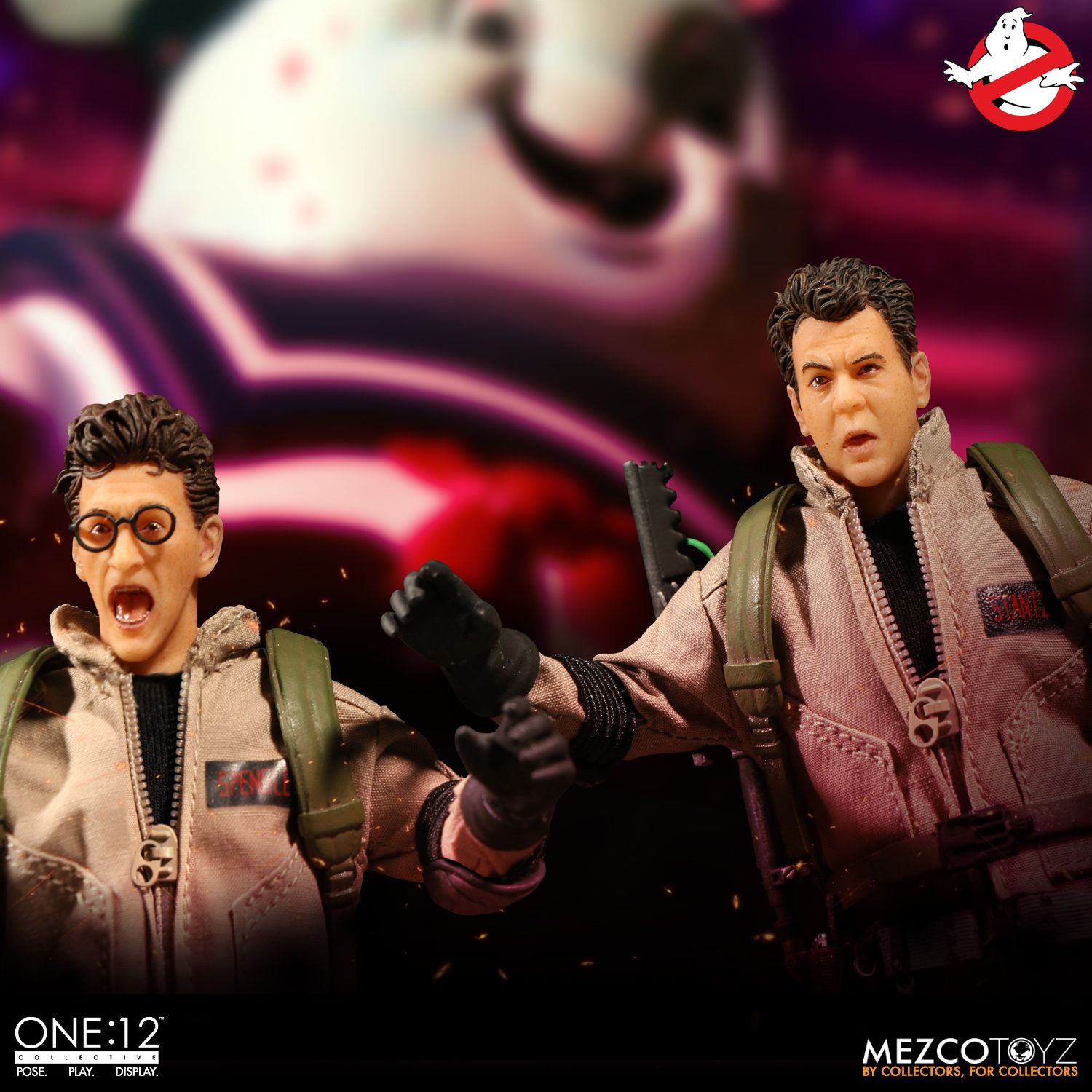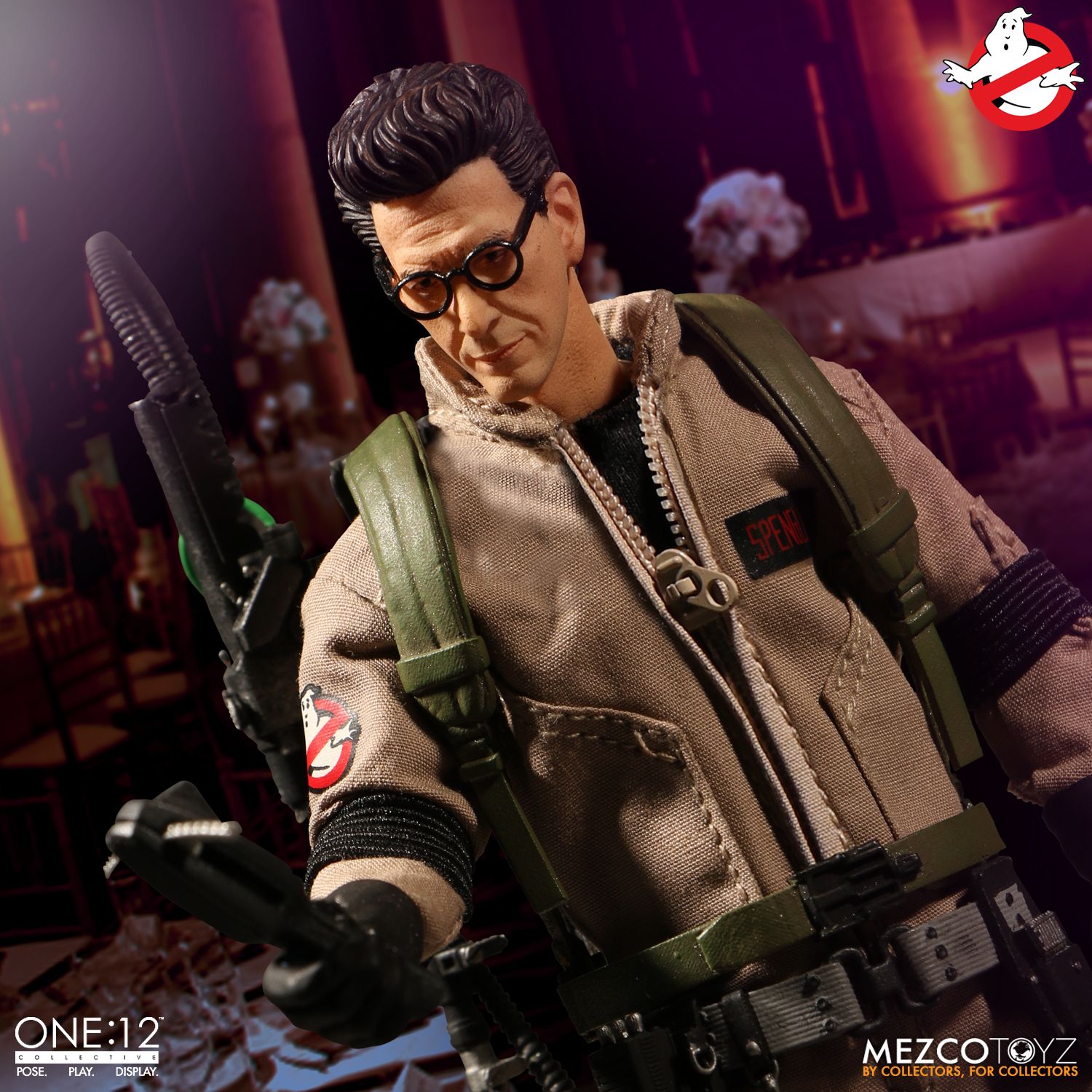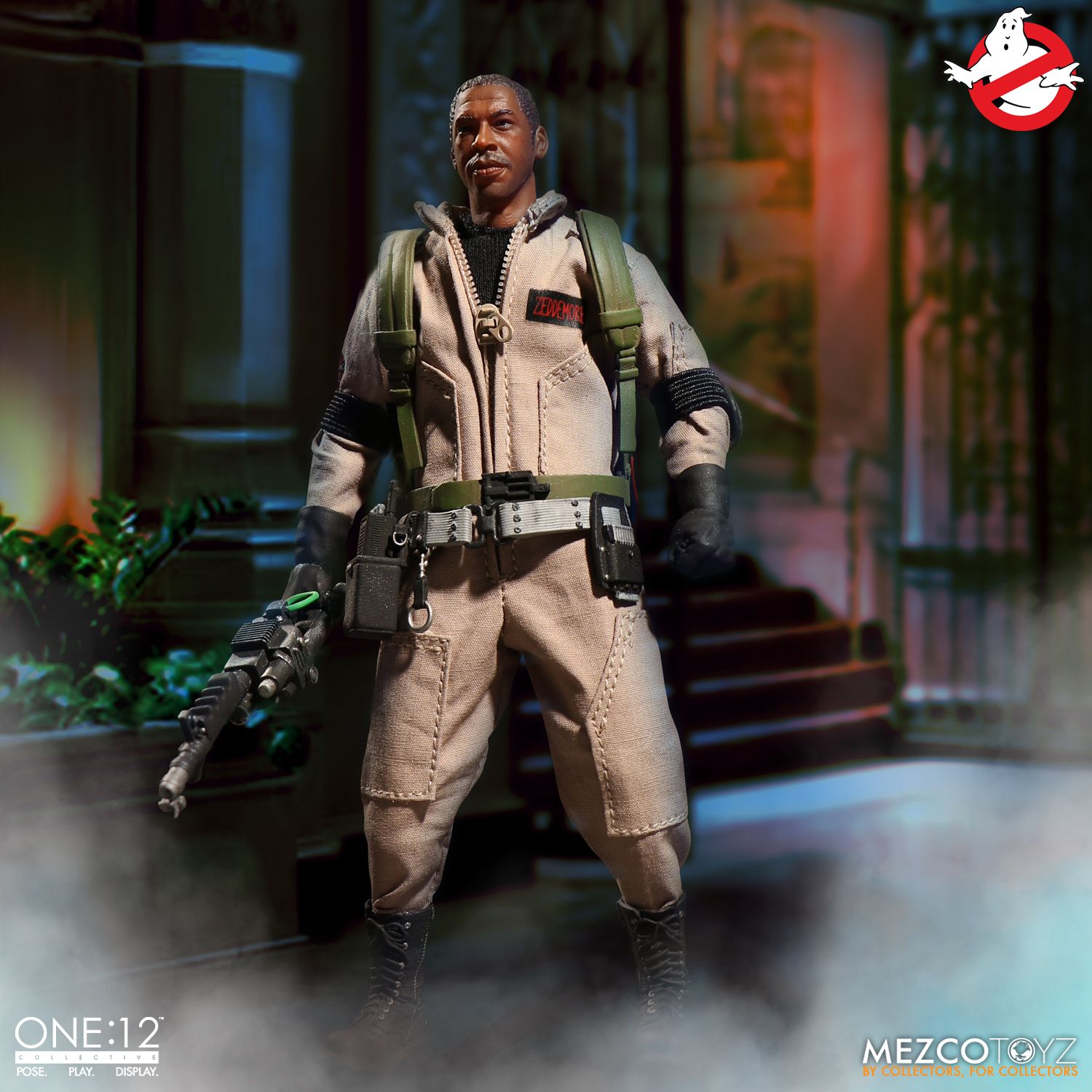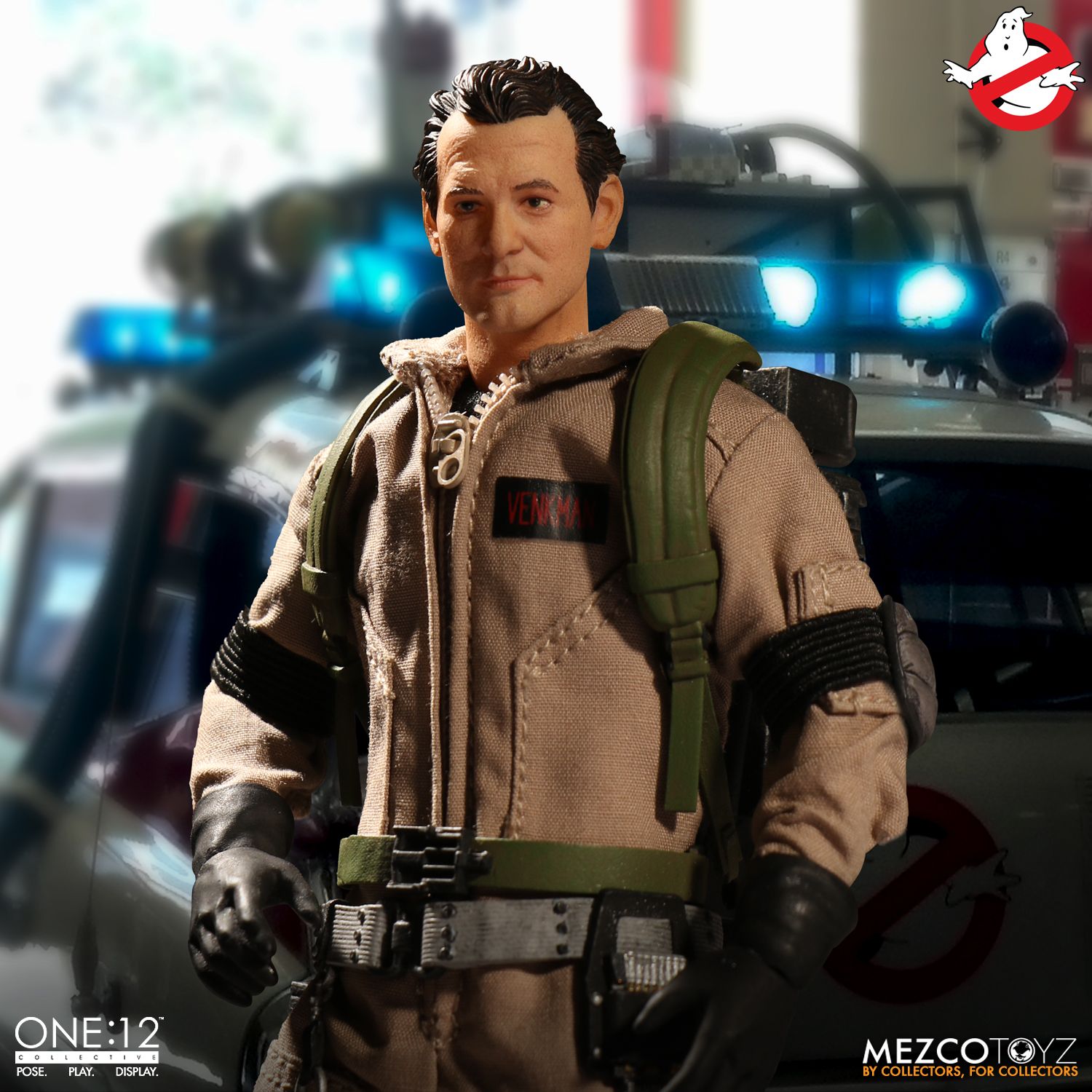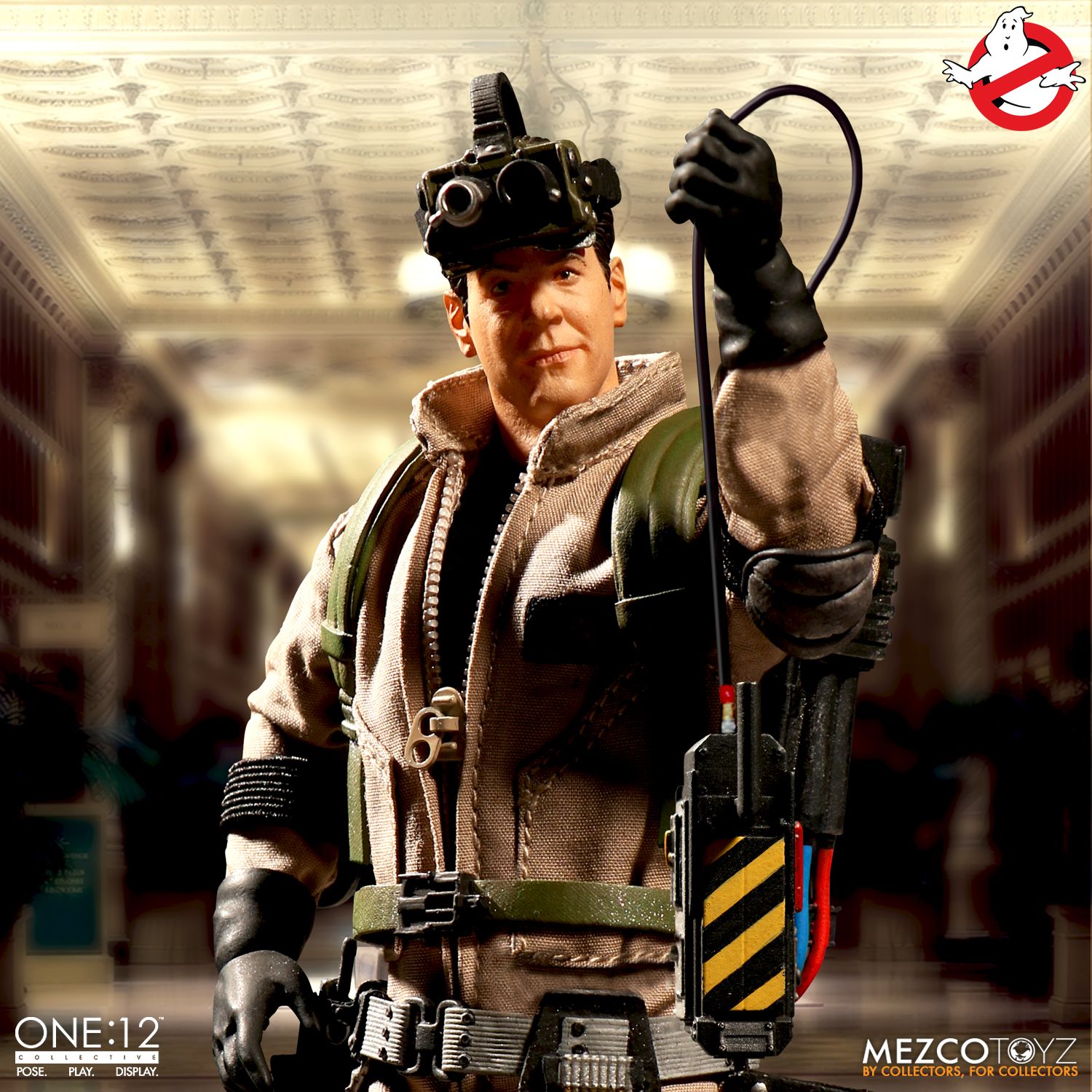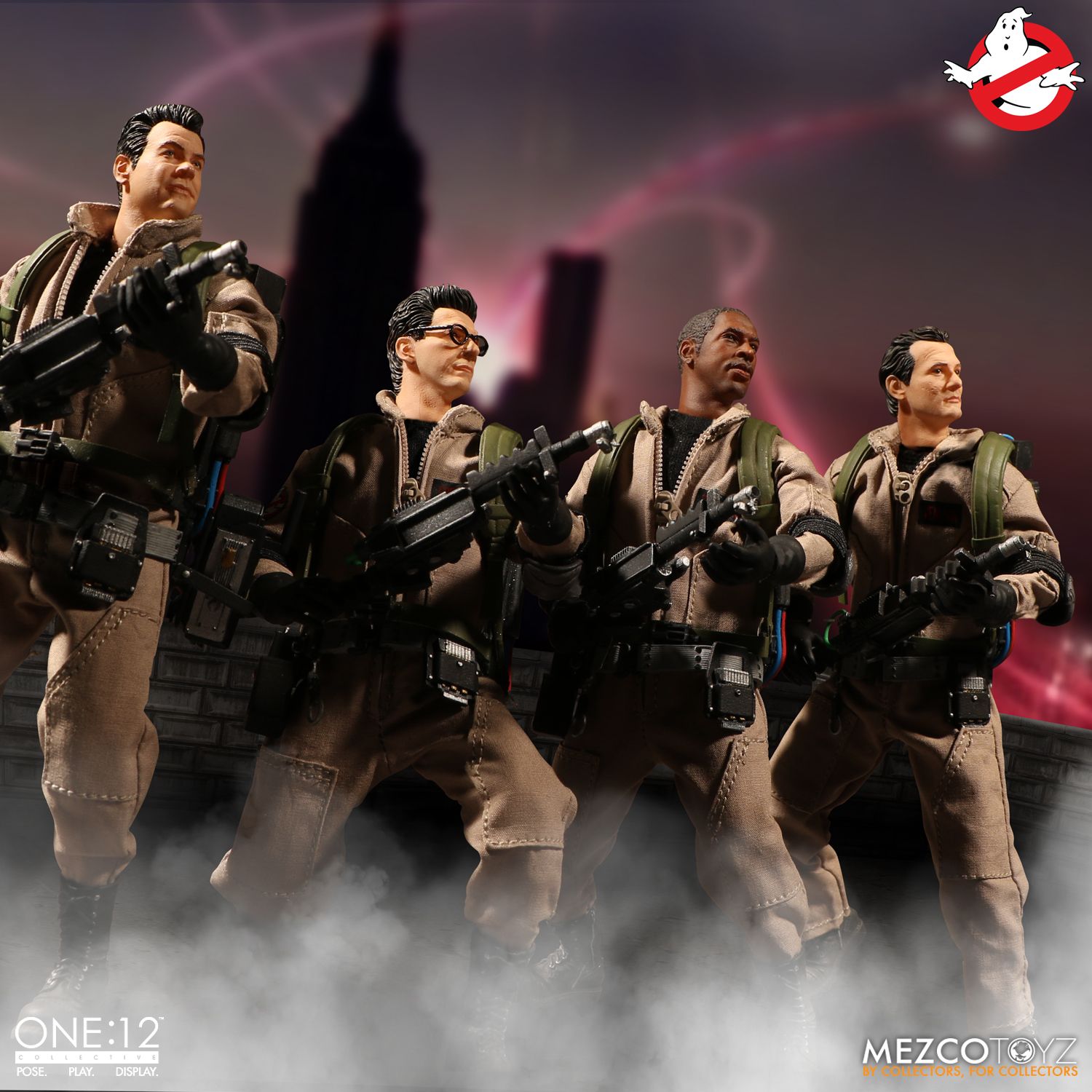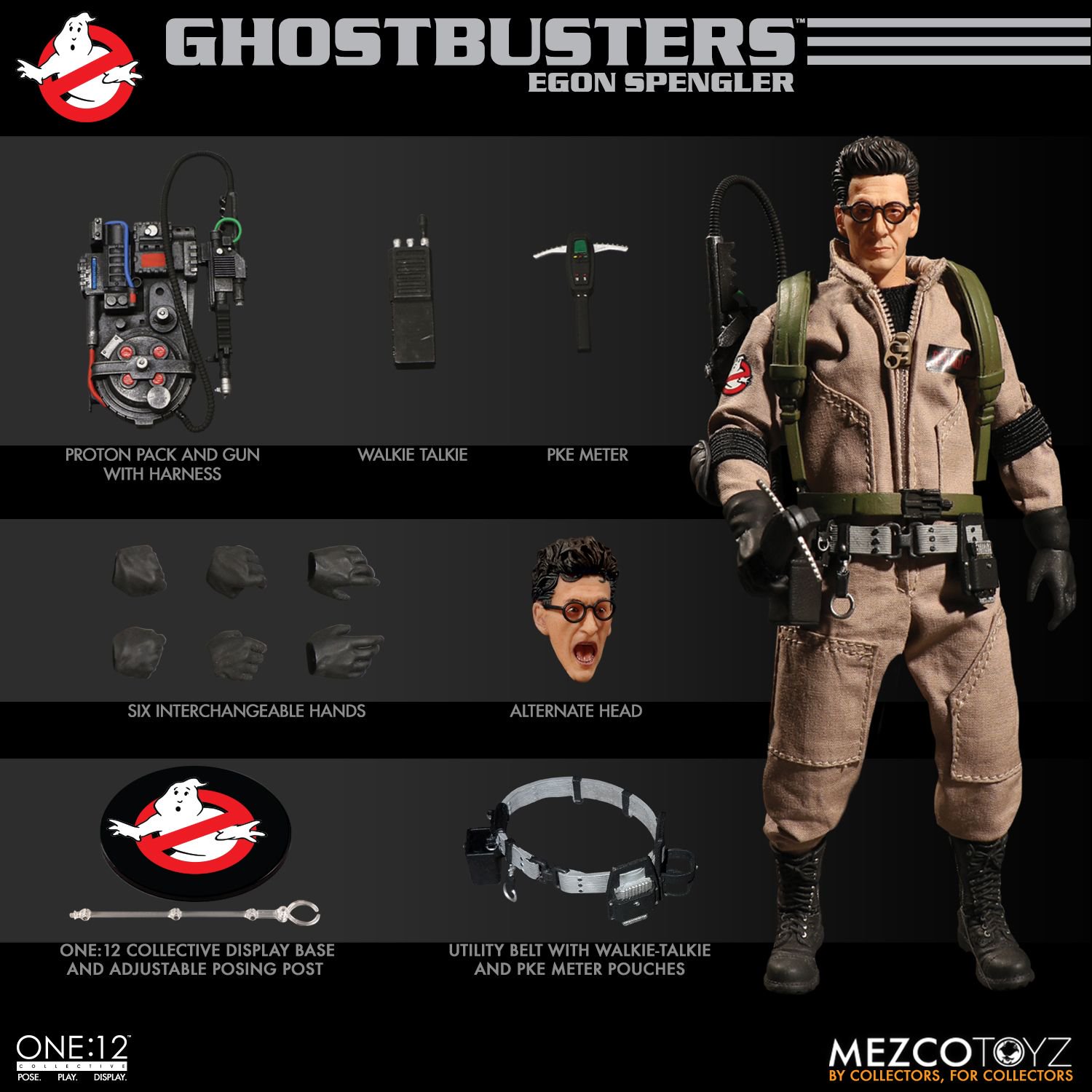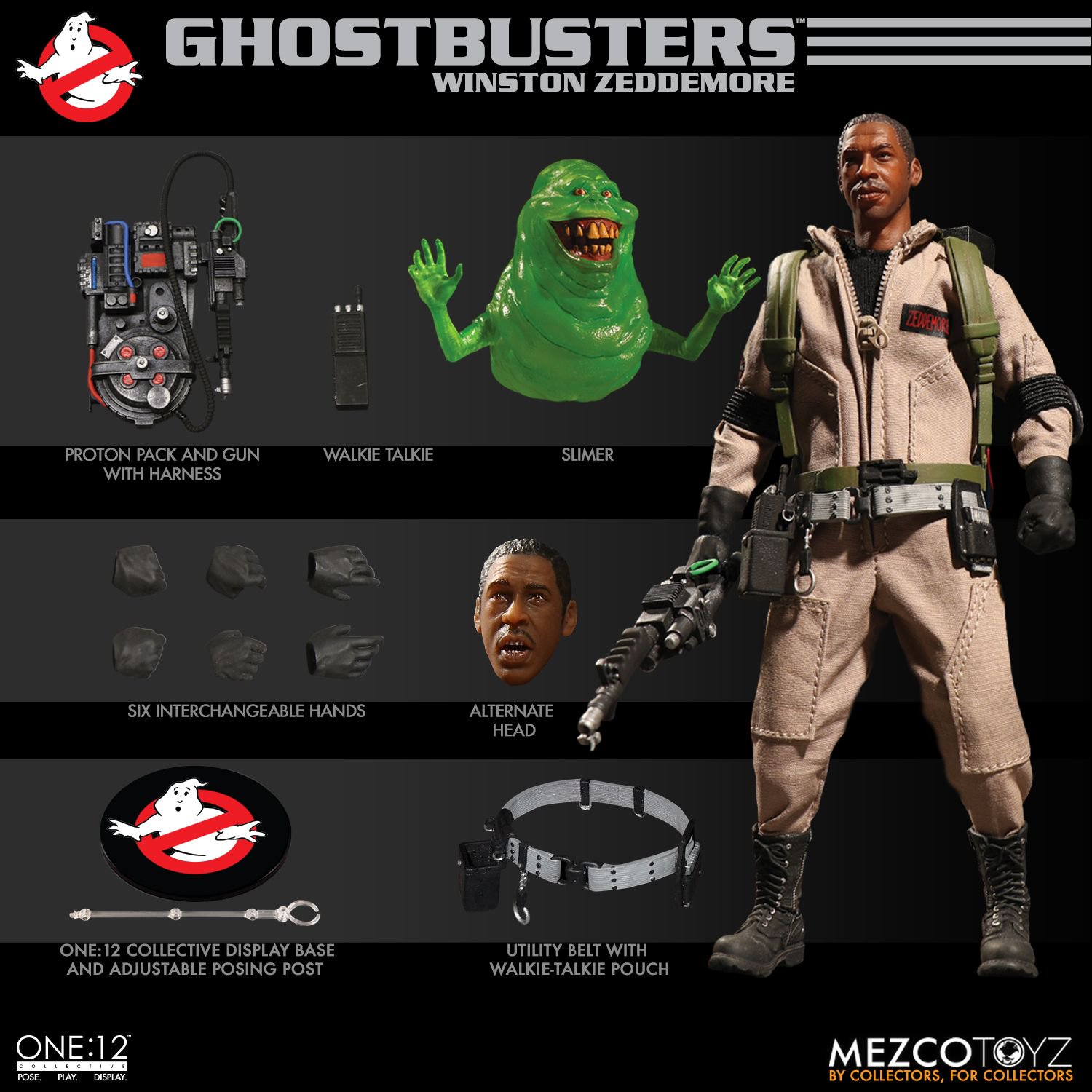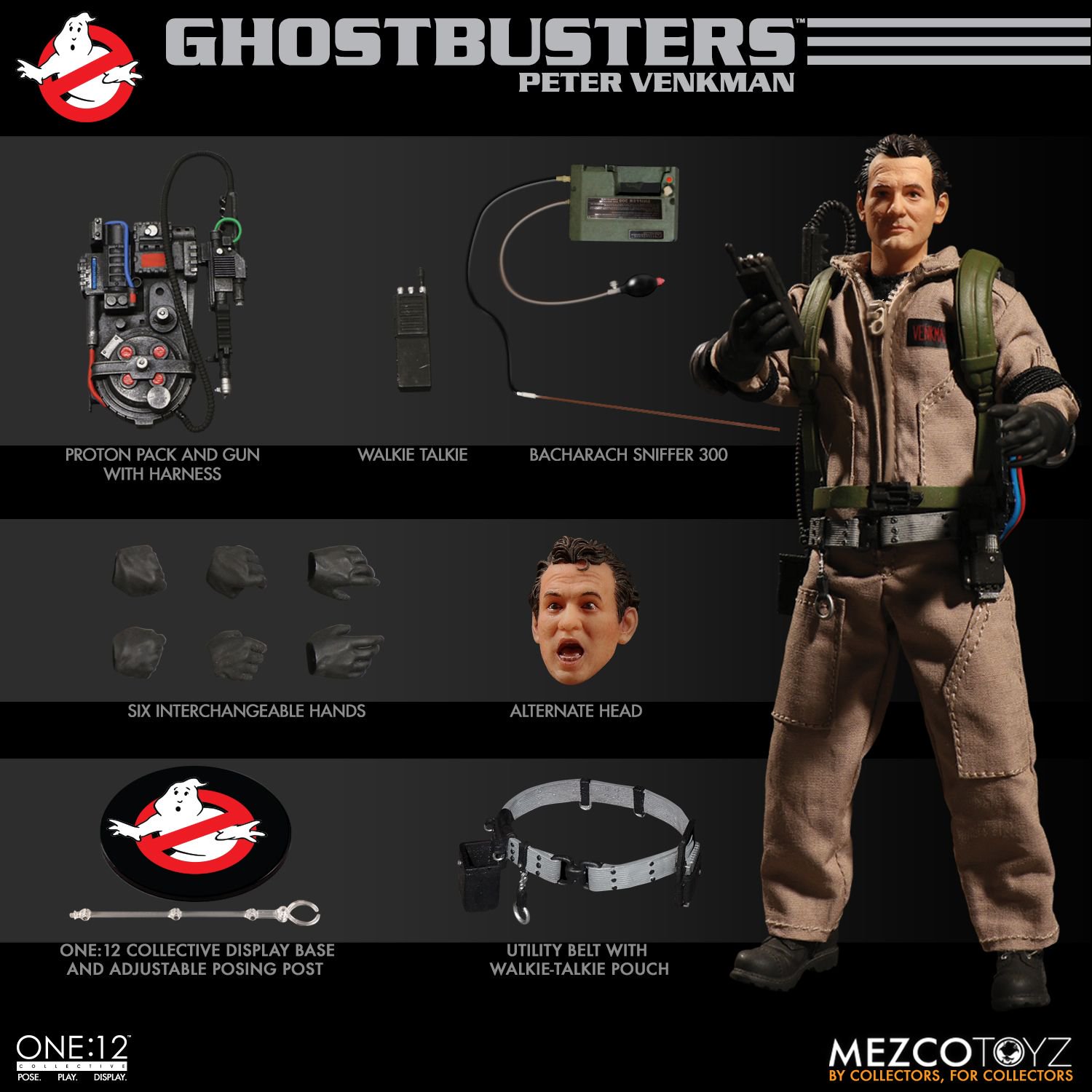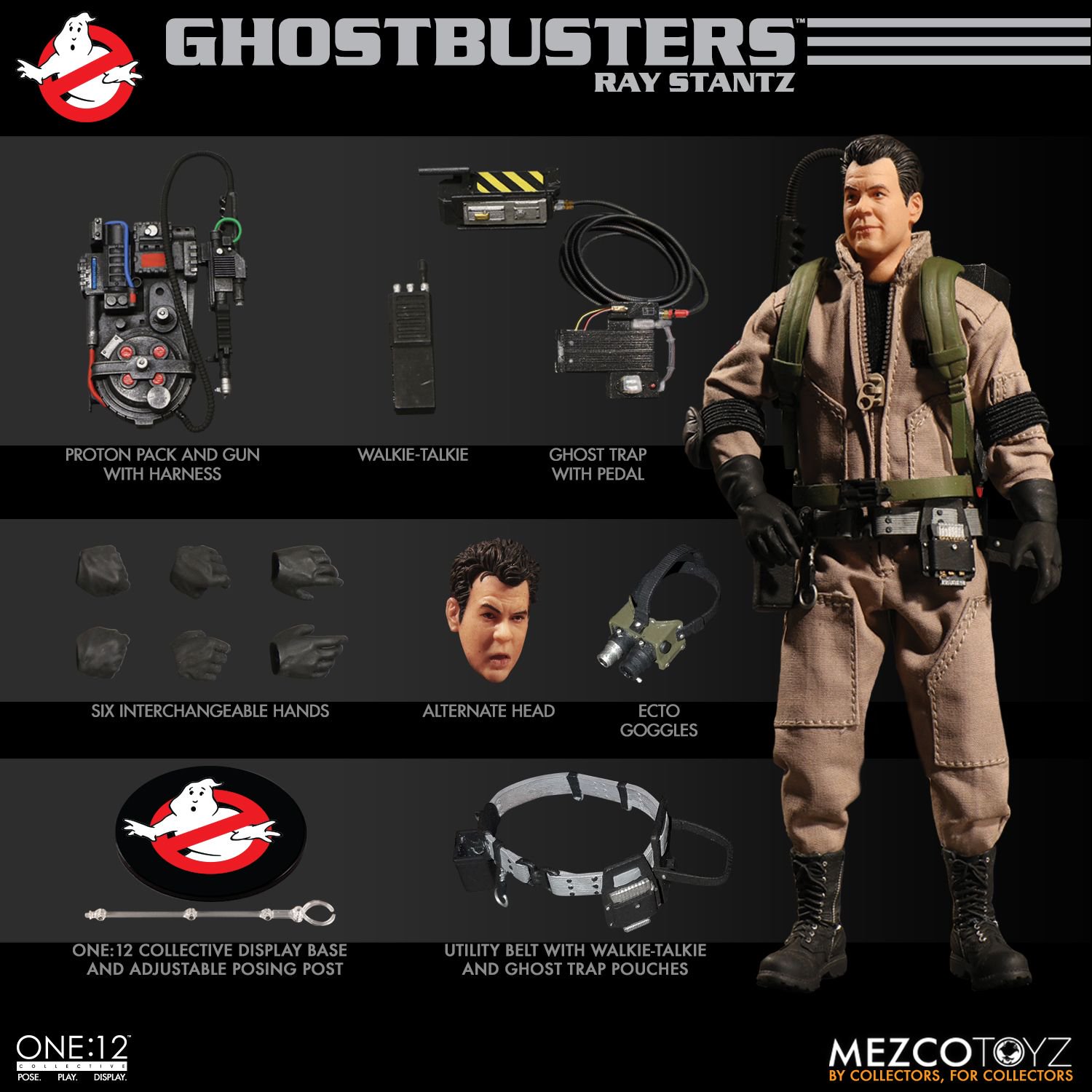 Mezco One:12 Collective Ghostbusters Deluxe Box Set – BUY NOW
---
Official Information from Mezco: 
They ain't afraid of no ghost! Mezco welcomes everyone's favorite parapsychologists into the One:12 Collective with a five-figure deluxe set  – all four Ghostbusters plus a supernatural bonus figure: Slimer! Each Ghostbuster comes with their own light-up proton pack and is packaged in a special edition, collector-friendly metal tin, perfect for displaying alongside the troop!
The One:12 Ghostbusters Deluxe Box Set features all four heroes, each boasting two head portraits: one natural and one scared expression, and also features the likeness of Bill Murray, Dan Aykroyd, Harold Ramis, and Ernie Hudson. Each of the 4 paranormal paladins comes with their own proton pack with a light-up feature, perfect for pesky encounters with ectoplasmic entities. Simply press the button on the proton pack to activate! No detail was overlooked when designing the Ghostbusters' uniforms which feature working zippers, functional pockets, nametags, and the Ghostbusters logo.
After losing their cushy positions at Columbia University, Peter Venkman and company decide to become "ghostbusters" and wage a high-tech battle with supernatural forces in order to make ends meet. Upon stumbling across a gateway to another dimension, the Ghostbusters must save New York from complete destruction.
THE ONE:12 COLLECTIVE GHOSTBUSTERS FIGURES FEATURE:
One:12 Collective body with over 28 points of articulation
Two (2) head portraits

Natural expression head
Scared expression head

Hand painted authentic detailing
Approximately 17cm tall

Peter Venkman ~16.6cm
Ray Stantz ~16.7cm
Egon Spengler ~16.9cm
Winston Zeddemore ~16.6cm

Six (6) interchangeable hands

One (1) pair of fists (L&R)
One (1) pair of posing hands (L&R)
One (1) pair of proton gun holding hands (L&R)
COSTUME:
Tailored uniform
Elbow pads (removable)
Utility belt
Work boots
ACCESSORIES:
One (1) proton pack with proton gun (batteries included)
One (1) walkie-talkie
CHARACTER-SPECIFIC ACCESSORIES:
Peter Venkman

Bacharach Sniffer 300
Utility belt with walkie-talkie pouch

Ray Stantz

Ghost trap with pedal
Ecto goggles
Utility belt with walkie-talkie & ghost trap pouch

Egon Spengler

PKE meter (with extendable arms)
Utility belt with walkie-talkie & PKE meter pouch

Winston Zeddemore

Slimer (with articulated arms)
Utility belt with walkie-talkie pouch
The One:12 Collective Ghostbusters figure is packaged in a deluxe metal tin, designed with collectors in mind. There are no twist ties for easy in-and-out of package display.