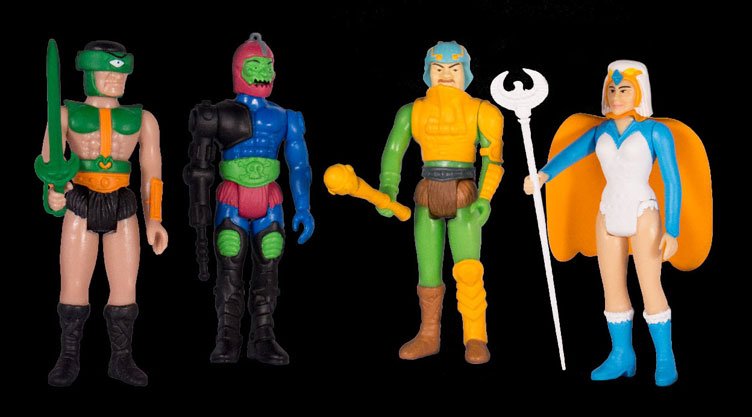 With San Diego Comic-Con just a couple weeks away, Super7 is set to debut their Masters of the Universe 3.75″ Action Figures (Wave 2) at SDCC 2016.
Following up on Wave 1 which includes He-Man, Skeletor, Mer-Man and Beast Man, this second assortment of  3.75″ action figures features four new characters including Tri-Klops, Trap Jaw, Man-At-Arms and The Sorceress. Similar to Wave 1, this 2nd series features original cardback art by artist Jason Edmiston for a retro touch. In case you missed the memo, Super7 will also be offering the Multi-Colored M.O.T.U.S.C.L.E. Trash Can Pack at SDCC 2016.
If you're a M.O.T.U. fan and headed to San Diego Comic-Con, you can snag these Wave 2 Masters of the Universe 3. 75″ action figures at Super7's Skeletor's Lair. Click here for details about how to gain entry to Skeletor's Lair.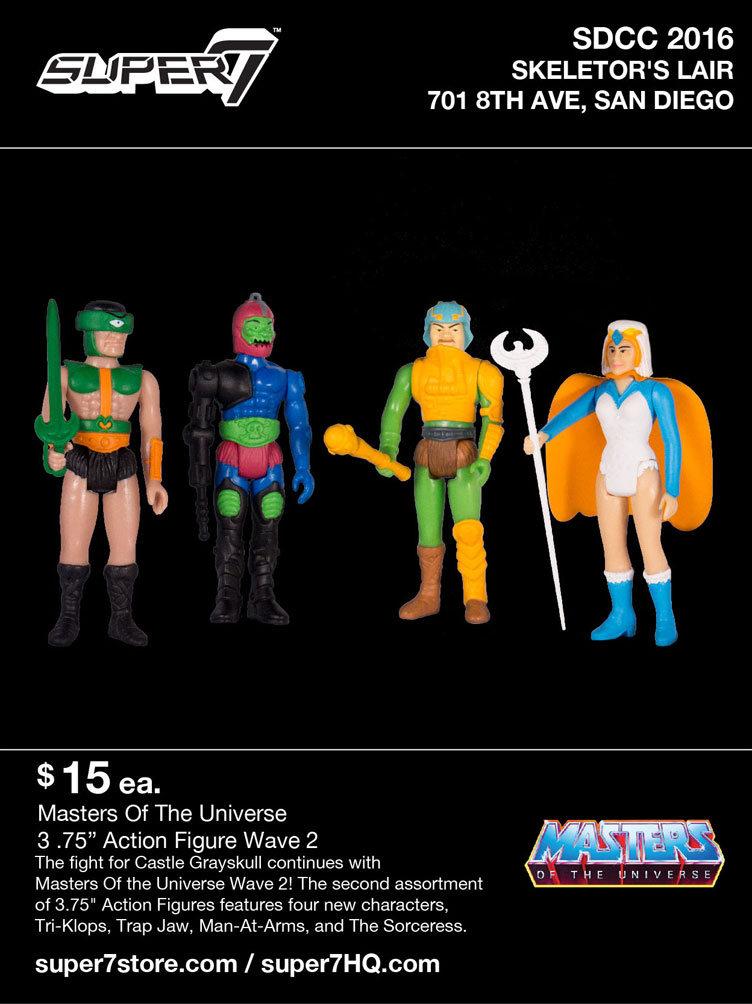 Click here to check out more action figures and toy collectibles from Super7.