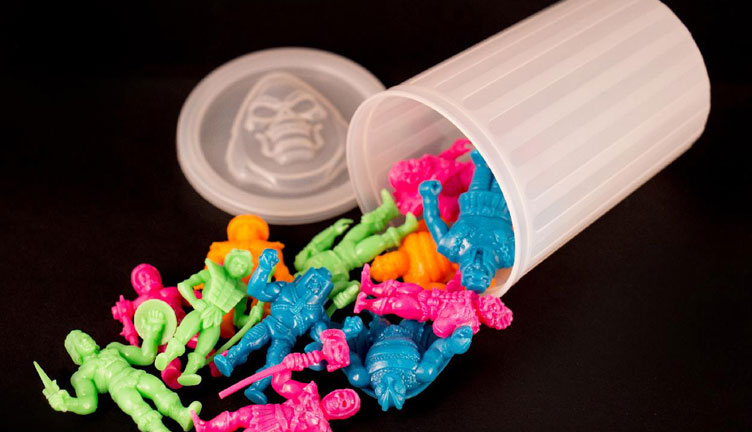 Fresh off the Power-Con Exclusive Slime Green M.O.T.U.S.C.L.E Trash Can release comes a multi-colored Masters of the Universe M.O.T.U.S.C.L.E Figure set from Super7 that's coming to San Diego Comic-Con.
Sold exclusively at Super7's Skeletor's Lair (their off-site store for exclusives) as well as at Super7's SDCC 2016 booth #4945, these multi-colored M.O.T.U.S.C.L.E Trash Can packs feature all of your favorite Masters of the Universe characters in vintage M.U.S.C.L.E. style, colored up in pink, blue, orange and green. Each Skeletor-stamped trash can features 12 M.O.T.U.S.C.L.E Wave 1 figures including He-Man, Skeletor, Mer-Man, Buzz Off, Man-E-Faces, Ram Man, Teela, Tri-Klops, Trap Jaw, Man-at-Arms and Beast Man.
Heading to San Diego Comic-Con this summer? Be sure to scoop up this SDCC 2016 Exclusive Masters of the Universe Multi-Color M.O.T.U.S.C.L.E Trash Can by Super7.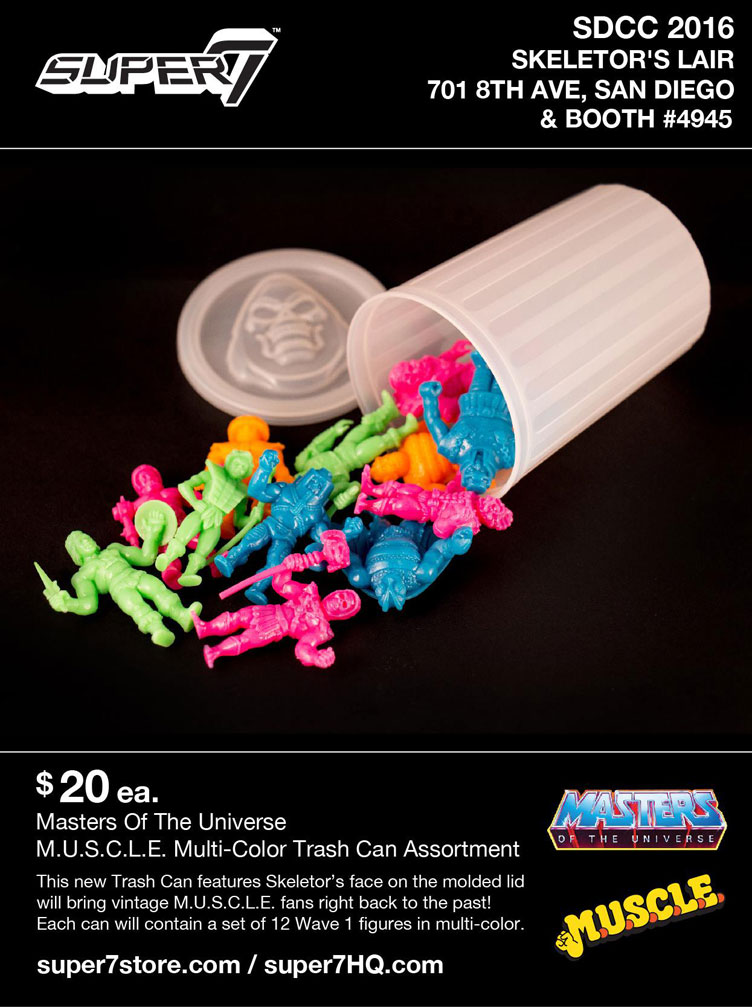 Click here to check out more action figures and toy collectibles from Super7.