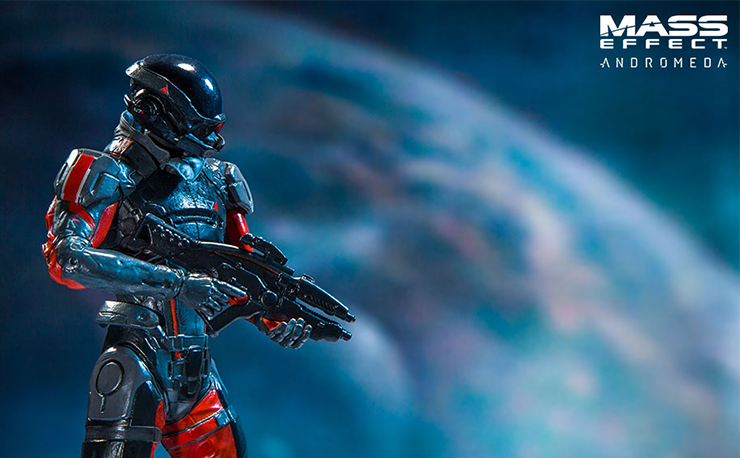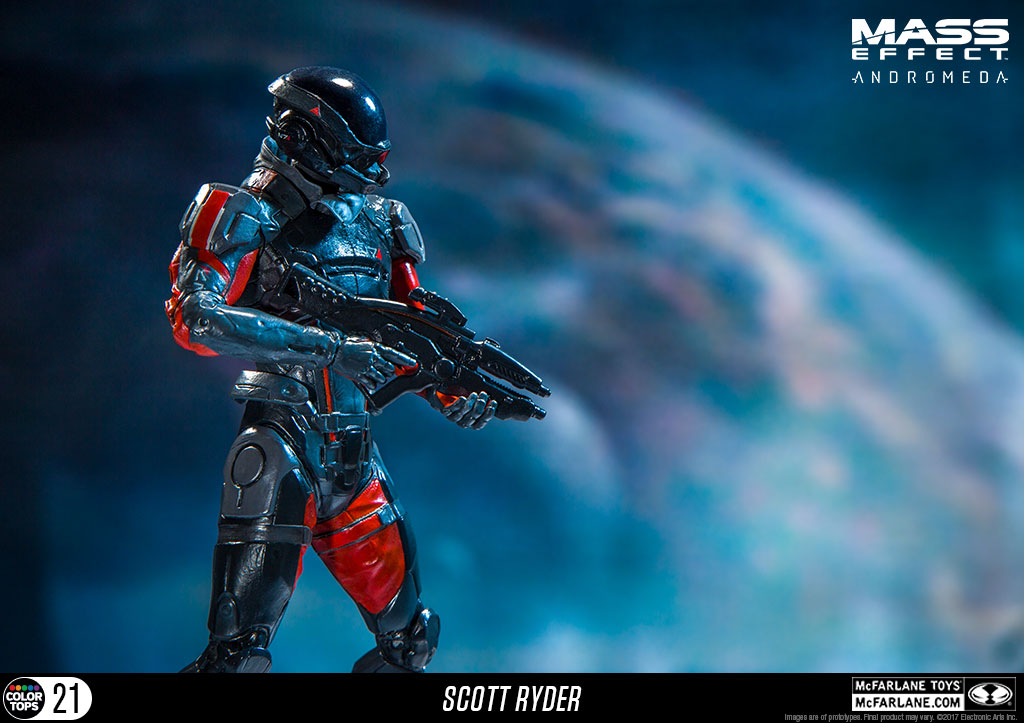 Mass Effect: Andromeda is the newest entry into the ME universe and new sibling heroes Sara and Scott Ryder are poised to make you forget all about that Commander Shepard you spent hours creating. McFarlane Toys are looking to help you love your new heroes with the release of these two brand new action figures in celebration of the new game.
Both standing at 7" tall and featuring 12 points of articulation, both Ryders are dressed head to toe in their famous N7 armor and each come with unique weaponry. Sara is brandishing a Camiflex pistol and Scott comes with Avenger rifle in hand. Both also come with an alternate helmetless head sculpt so you can pose them without the breather helmet if you want.
Coming in July, you can pre-order each of these for just $17.99 right now and begin your crusade to save the universe. Check out both Mass Effect: Andromeda action figures by McFarlane Toys below.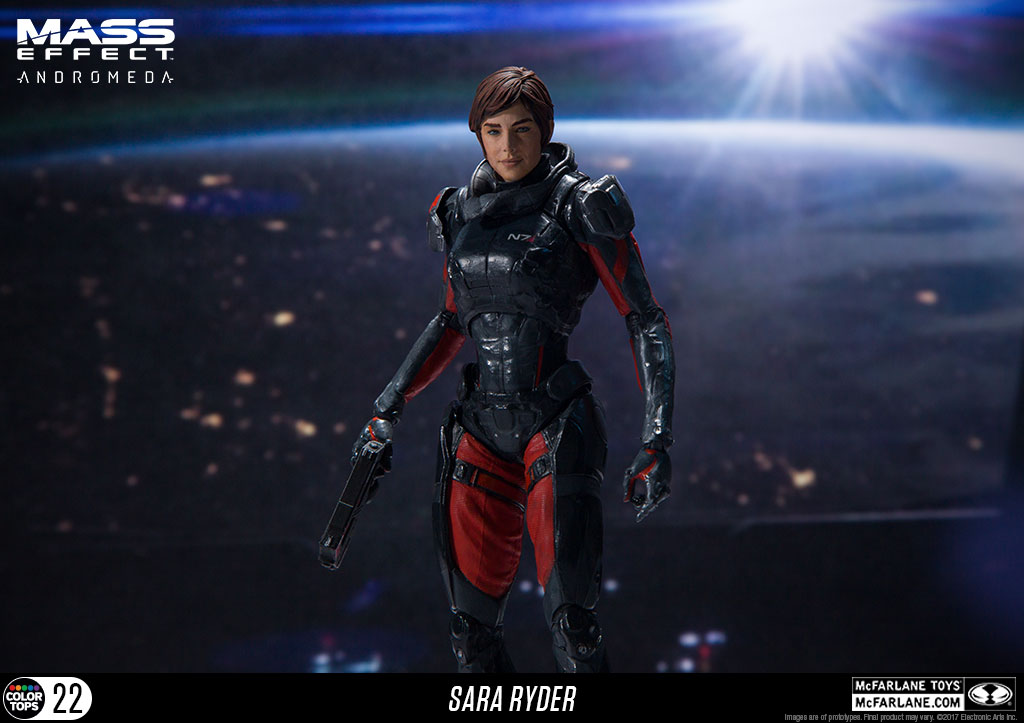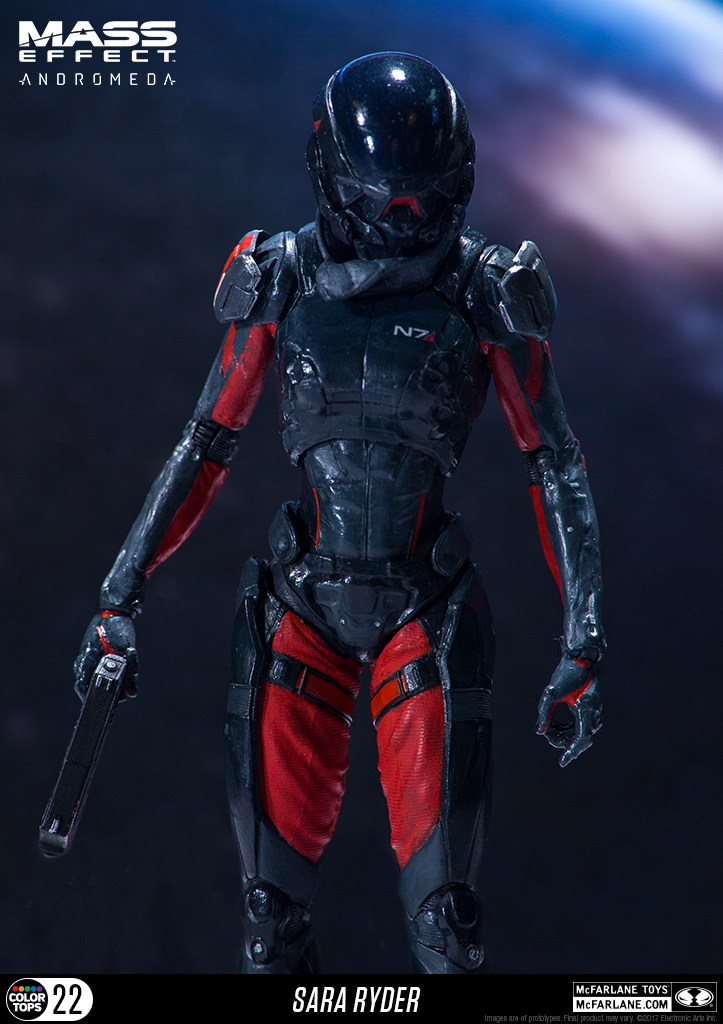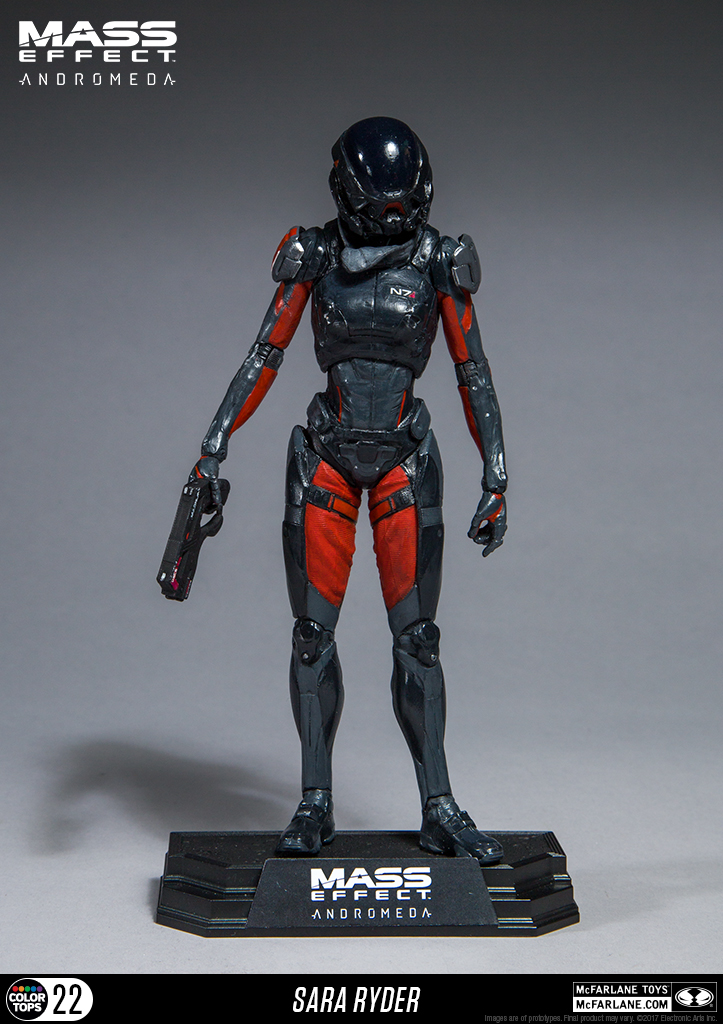 Mass Effect: Andromeda Sara Ryder 7-Inch Action Figure – BUY NOW
---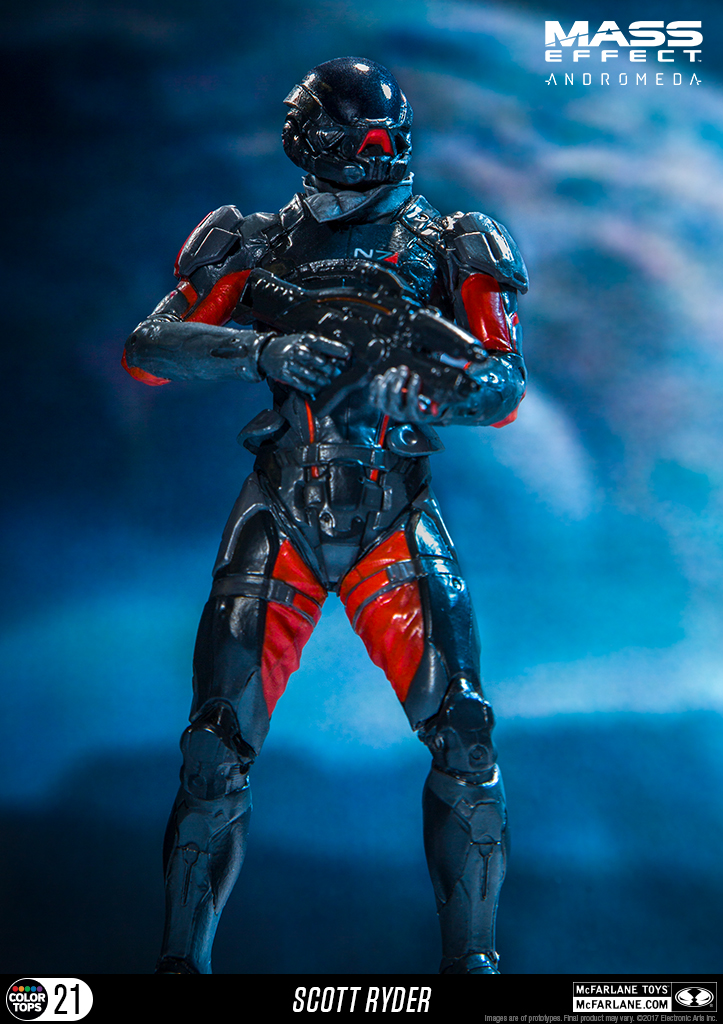 Mass Effect Andromeda Scott Ryder 7-Inch Action Figure – BUY NOW