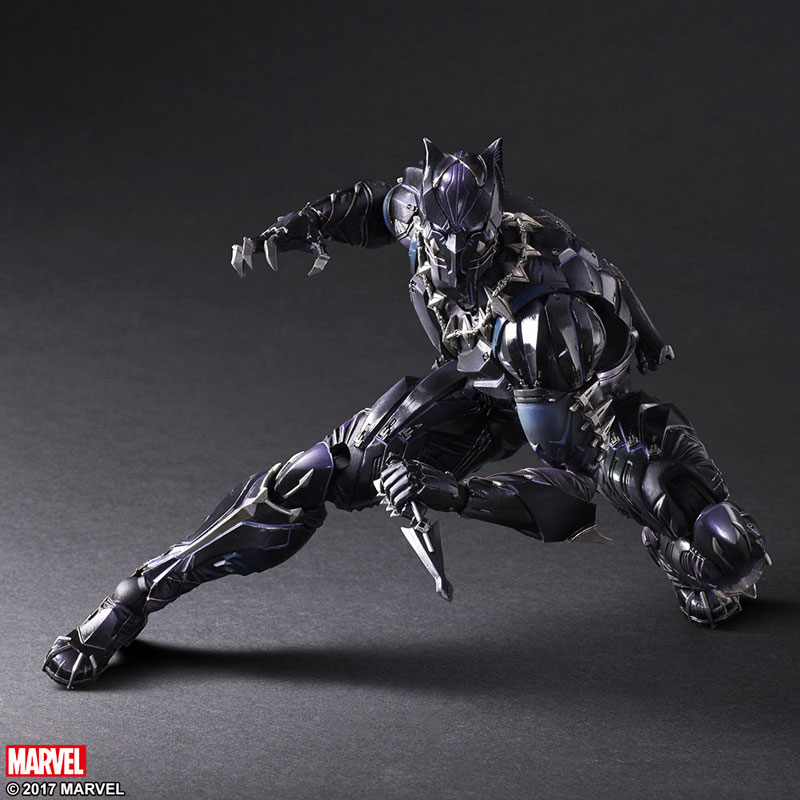 Ever since his appearance in Captain America: Civil War, Black Panther has quickly become a favorite among the fans. For new and old fans alike, Chadwick Boseman's performance as both the Black Panther and as T'Challa the newly crowned king of Wakanda, was a huge part of why the character resonated with fans so much and why everyone is looking forward to his upcoming solo movie. Well, that and the fact that he looks so damn cool in his costume. Square-Enix have brought the Panther's great design to life through their line of Play Arts action figures and we couldn't be any more hyped.
This 10.6" figure features an all-new design of the classic Black Panther costume and comes with three sets of swappable hands, two daggers and the standard Square-Enix figure stand. Just like all Play Arts figures, it comes with multiple points of articulation all over the body so you can pose him in all sorts of action shots straight out of a Marvel Cinematic Universe movie.
Dropping in November, keep your eye on AFD for more info and a pre-order link so you don't miss out on this awesome collectible.
Update: The Marvel Universe Play Arts Variant Black Panther Figure is now available for pre-order.