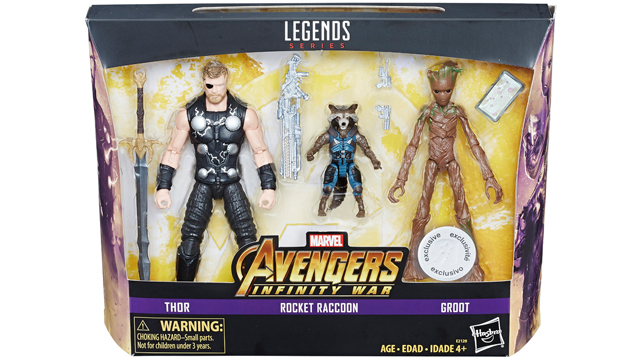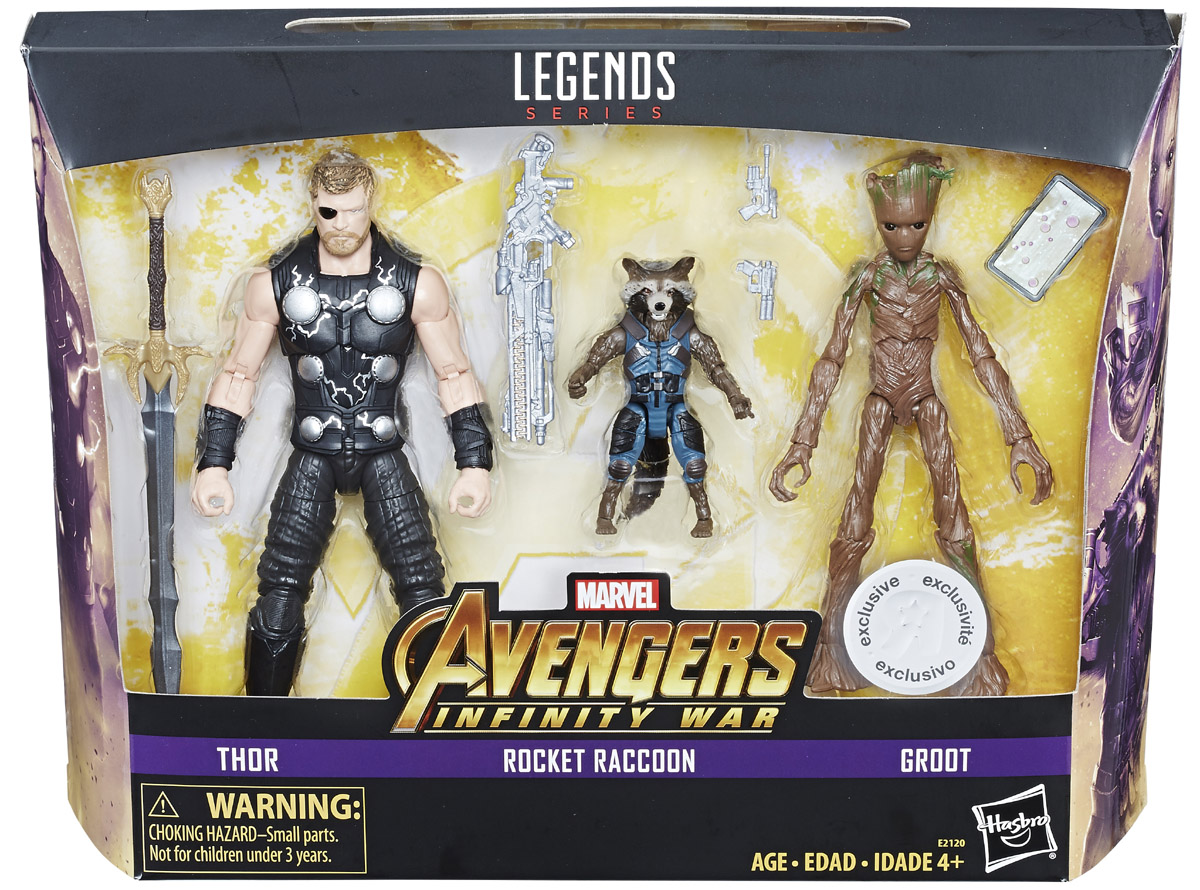 Avengers: Infinity War is now playing in theaters and it's not a spoiler to say that this new Marvel Legends 3 Pack features some of the most popular characters in the Marvel Cinematic Universe. It's hard to not get excited when you see two of the Guardians of the Galaxy packed with the Mighty Thor. This 3 Pack is the perfect representation of how exciting it is to see all of our favorite heroes together in Infinity War. The figures come with multiple accessories. This Marvel Legends Thor, Rocket Raccoon & Groot 3 Pack is a Toys R Us Exclusive, but it will ship from Entertainment Earth in July.
From Entertainment Earth: 
A Toys R Us Exclusive! So a blaster-toting raccoon, an angst-ridden teenage tree, and an Asgardian god walk into a galaxy… What, you were expecting a punchline? With the Marvel Legends Series, both kid and adult Marvel fans can start a legendary collection of comic- and movie-based Marvel characters. This 6-inch Marvel Legends Thor, Rocket Raccoon, and Groot 3-pack features 3 highly articulated figures with movie-inspired designs, making it another worthy addition to the Marvel Legends Series. Imagine Thor, the God of Thunder himself, joining forces with everyone's favorite space-hopping mercenary duo, Rocket and Groot, to guard the galaxy against the forces of evil! Create epic interplanetary adventures with these 6-inch scale figures from the Marvel Legends Series, where heroes and villains are more than super; they're legendary. Includes 3 figures and 2 accessories.