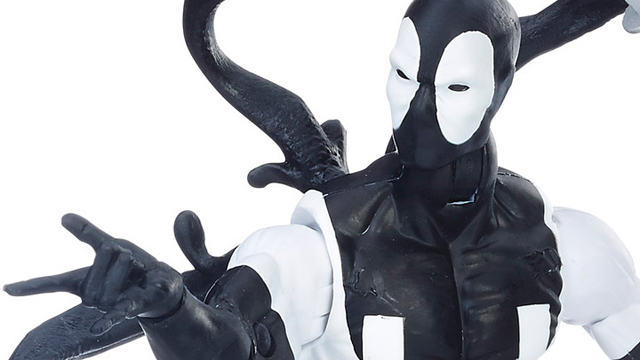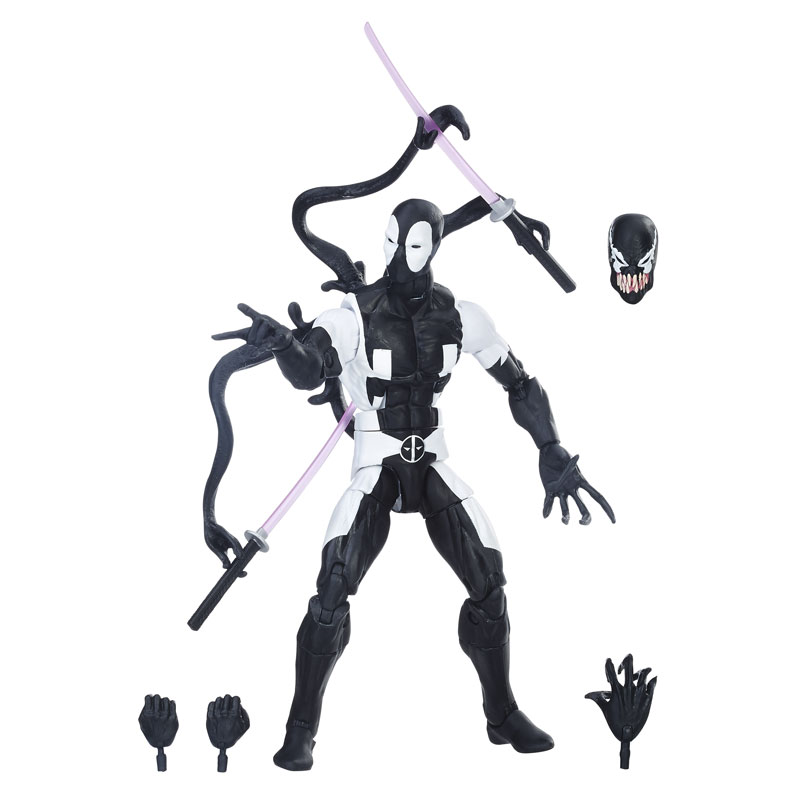 Deadpool 2 opened Thursday night in theaters and it is already breaking box office records. This "Back In Black" Marvel Legends figure is based on Deadpool's look in the comic book series, Back in Black. The series focuses on Deadpool in a Symbiote black suit design. This Marvel Legends figure features all the detail and articulation associated with Marvel Legends. The figure is now shipping from Entertainment Earth.
From Entertainment Earth: 
Increased aggression? Boosted strength? Nah, he's just in it for the slimming black suit. Imagine Deadpool suiting up for a night on the town with this 6-inch scale Deadpool figure, featuring a fancy, sleek Symbiote black suit design inspired by the Deadpool Back in Black comic. Figure features multiple points of articulation, includes 6 accessories, and is inspired by Deadpool wearing a suit that literally everyone has had a bad time wearing… but there's just no reasoning with that guy. Ages 4 and up.