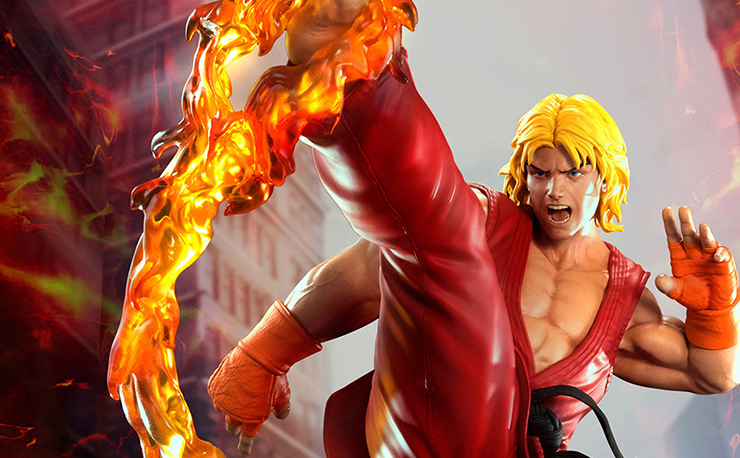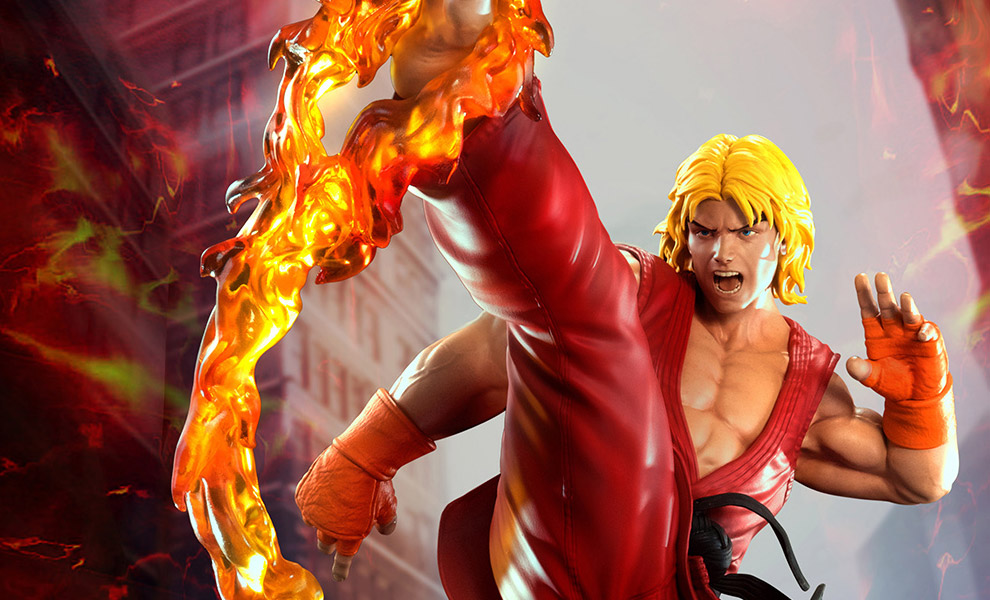 One of Street Fighter's most recognizable faces, Ken Masters, has Dragon Punched his way into the mainstream and Pop Culture Shock is ready to celebrate the character's 30th anniversary with this killer 1:4 scale statue that's available now for pre-order at Sideshow.com.
Wearing his Street Fighter IV gear complete with red kimono and bright orange gloves, this 25" statue depicts Ken while he's delivering the Ultra charged version of his trademark "Hurricane Kick" (or "Tatsumaki Senpukyaku" if you like) complete with firey Dragon Flame rising from the ground.
Pre-order this statue now for $499.99 and expect delivery to "Hadouken" it to your door when it arrives within the first three months of 2018.