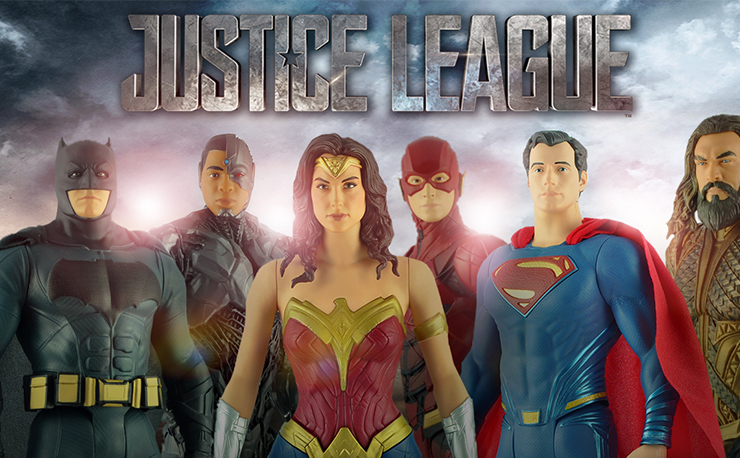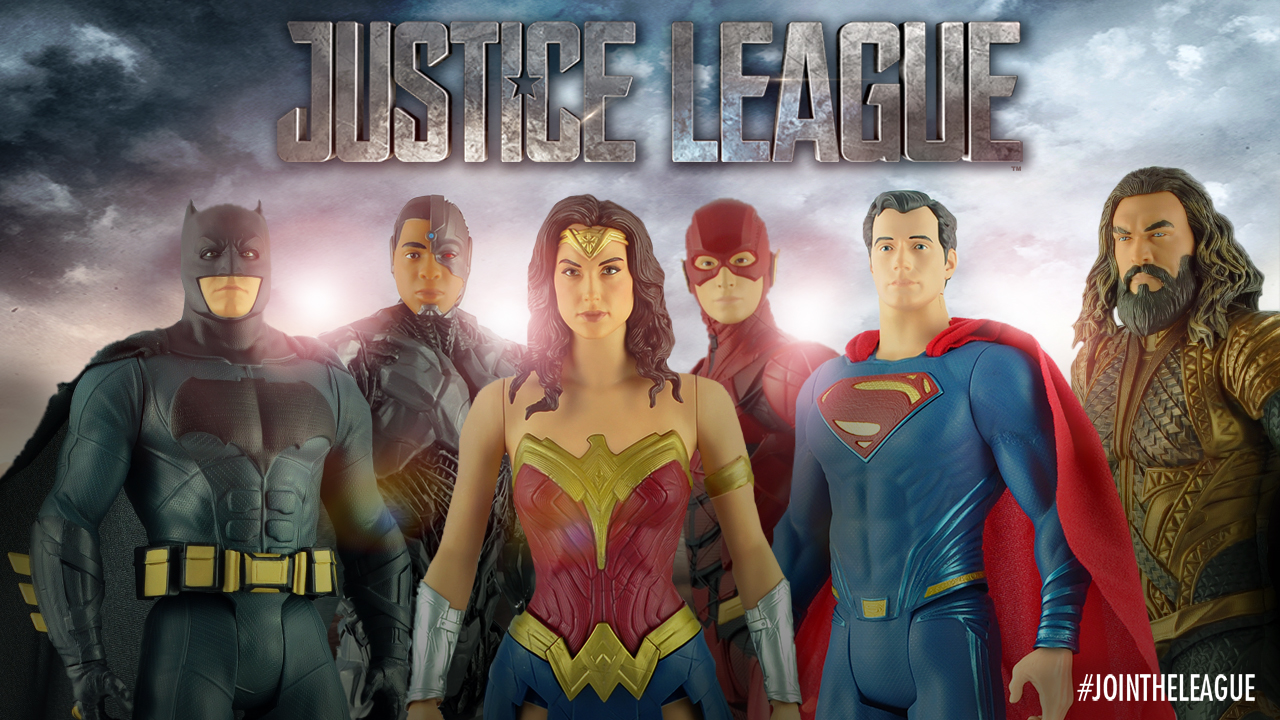 November's Justice League movie can hopefully continue this streak DC and Warner Bros. is on when it comes to their movies and with popular characters like Wonder Woman, Batman, Superman, The Flash, Cyborg and Aquaman all on the screen at the same time, we're really looking forward to what the end product will be. On the collectible side of things, the #JoinTheLeague initiative is in full swing (along with Mattel's Multiverse action figures and Funko's Pop! Vinyls) and now Jakks has joined in on the fun with news of a literal giant set of upcoming releases.
Standing at whopping 20" tall, all six members of the League are represented with these huge action figures from Jakks Pacific. Batman, Superman, Wonder Woman, Aquaman, The Flash, and Cyborg are all fully outfitted in their looks from the upcoming film and will look impressive all lined up and standing next to each other on display.
No word on a release date yet or any pre-ordering info, but make sure to check back frequently and be sure to clear some space in your display case for these impressively huge figures.