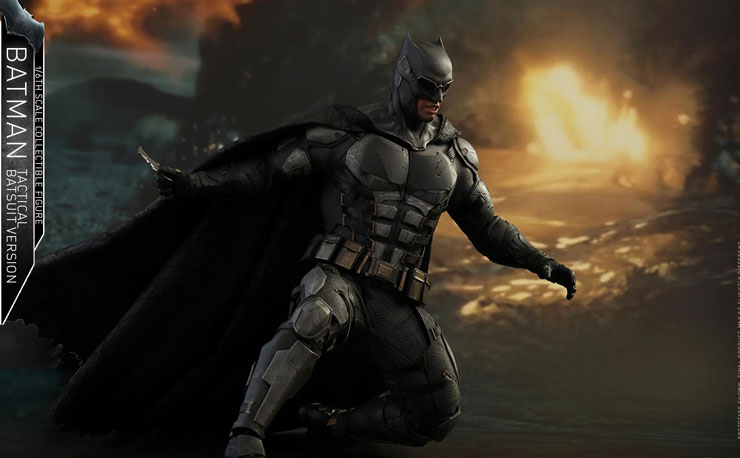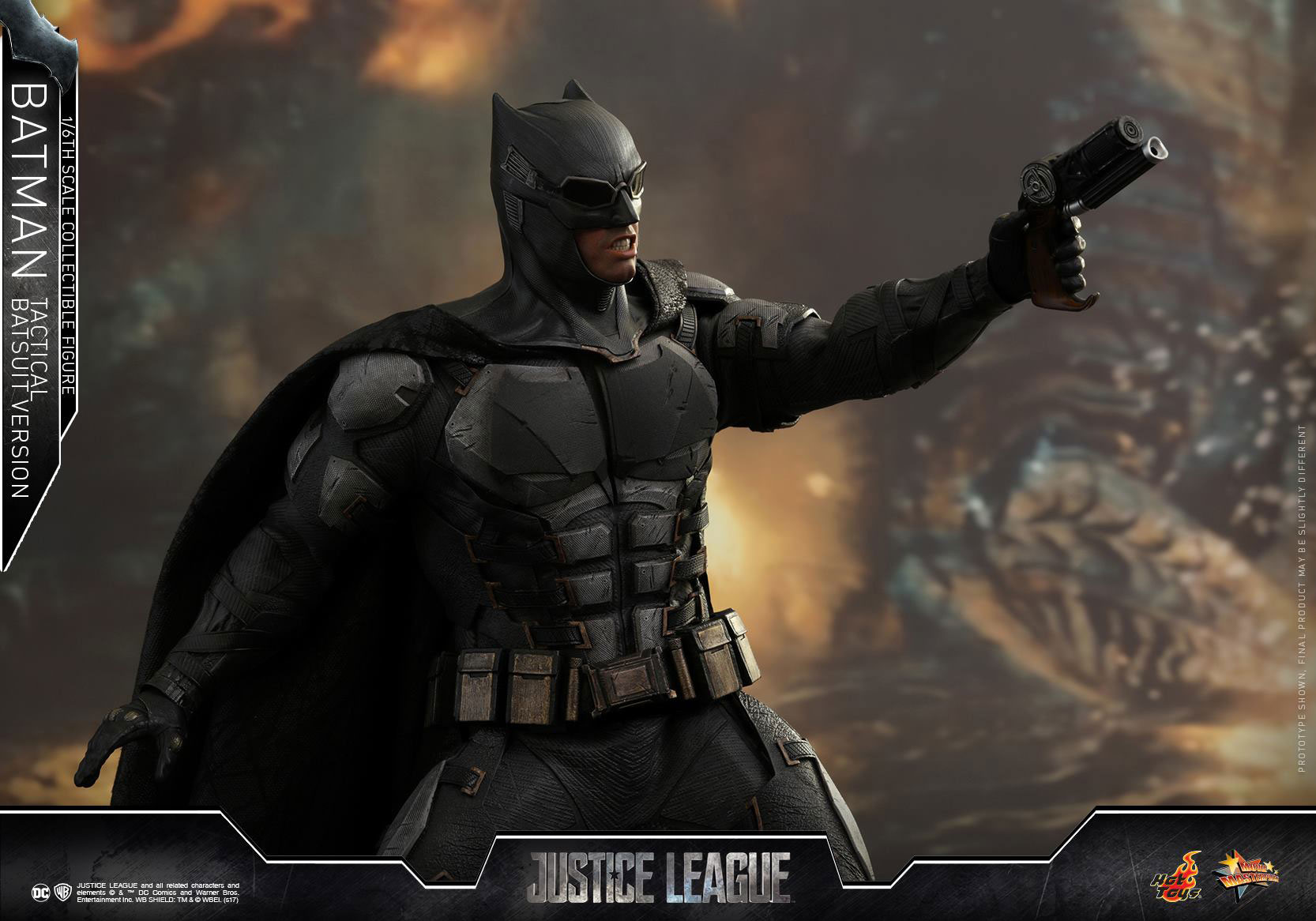 With the arrival of Justice League in movie theatres just a few months away, Hot Toys has started showing off some of their new sixth scale figures following the initial San Diego Comic-Con reveal with official images of this Batman (Tactical Batsuit Version) Figure.
Meticulously crafted and based on the image of Ben Affleck as Batman and Bruce Wayne in the Justice League movie, this new sixth scale figure shows the never before seen Tactical Batsuit as worn in the film, and also comes equipped with all kinds of weapons and accessories including a masked head sculpt, three interchangeable eyepieces and three lower faces with different facial expressions, plus two interchangeable goggles, and a newly developed body with intricately detailed armor, as well as plenty of nifty Batman gadgets. There's also a special edition figure that will only be available for select markets which includes an additional Human Mother Box as a bonus accessory.
Check out some of the official images from Hot Toys below with pre-order info coming soon.
Update: The Justice League Batman Tactical Batsuit Version Figure is now available for pre-order here.