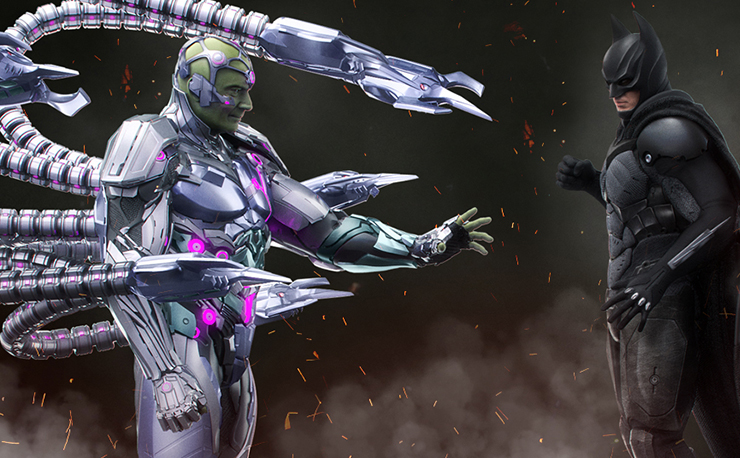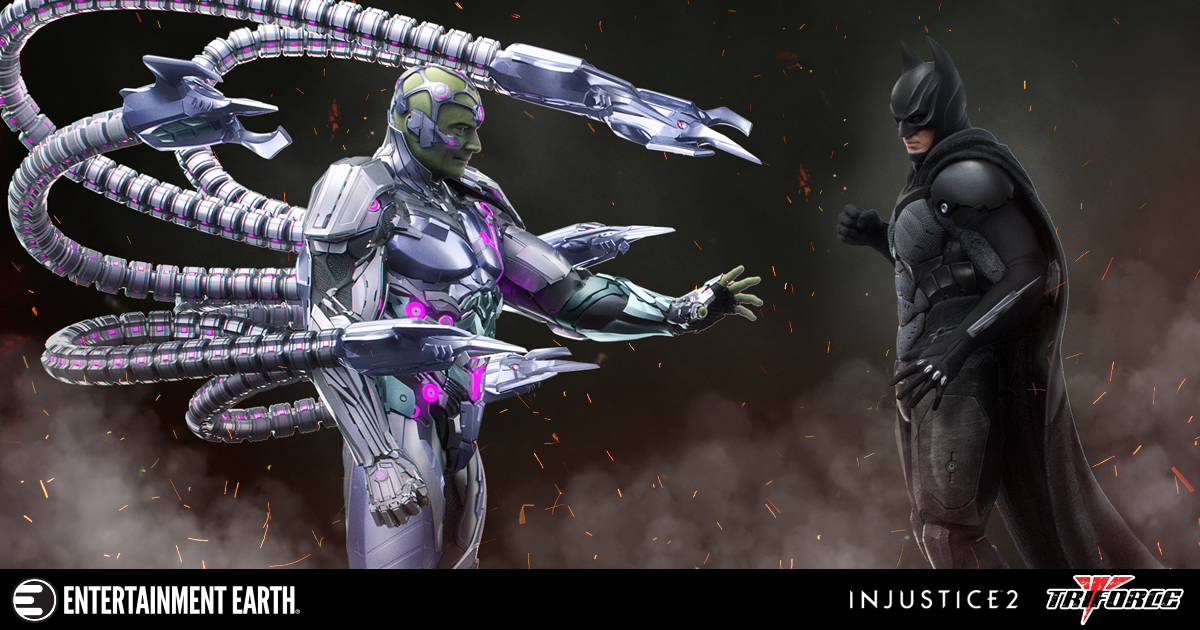 Injustice 2 hit consoles this past Tuesday and with all the hype surrounding the game, there was a chance that it wouldn't be able to deliver. Thankfully, we've played it and it more than fulfills its promise of bringing our geeky dreams to life by pitting DC's biggest heroes and villains up against each other. Two of those characters, Batman and Brainiac, come home with this killer new statue based on Netherrealm's latest fighting video game.
Final boss and ultimate cheap fighter Brainiac stands at 11" tall and with cybernetic tentacles ready to strike. Featuring his slick, metallic look from the game, the artists over at Triforce have created a statue of the evil collector of cities that looks just as terrifying as he does in the game. For his part, Batman stands at 9" tall and doesn't show any signs of being intimidated by the villain, which is just what we expect from the Dark Knight.
Set to ship in July with an exclusive lithograph of Brainiac, you can head over to Entertainment Earth right now and get your pre-orders in right now.