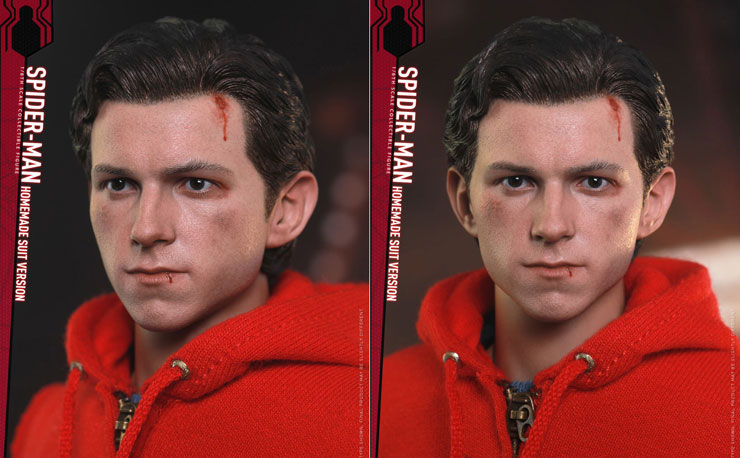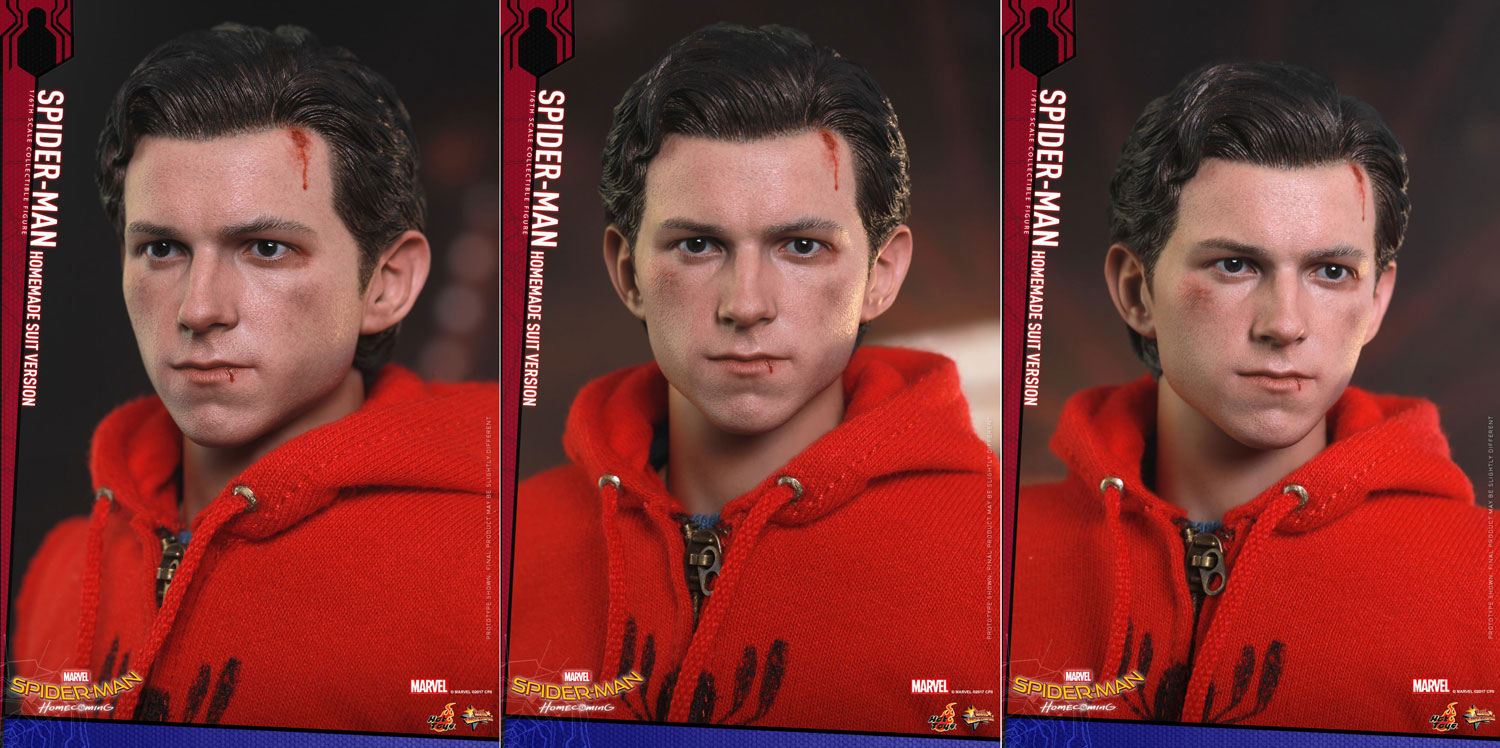 Following up on the first few photos of the Spider-Man: Homecoming (Homemade Suit Version) Sixth Scale Figure that Hot Toys released for pre-order a little while ago, here's a closer look at the final version of the Peter Parker Head Sculpt that's included with the collectible figure.
Featuring incredible lifelike facial features that reflect Tom Holland's portrayal of Peter Parker perfectly, these close-up shots give a good look at the unmasked head sculpt, right down to the battle damage inflicted in the film following Spidey's epic showdown with Vulture.
Check out the pics below and click here to pre-order this Homemade Suit Version Spider-Man Figure.