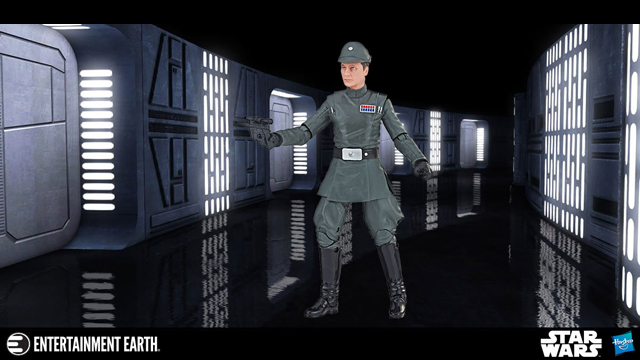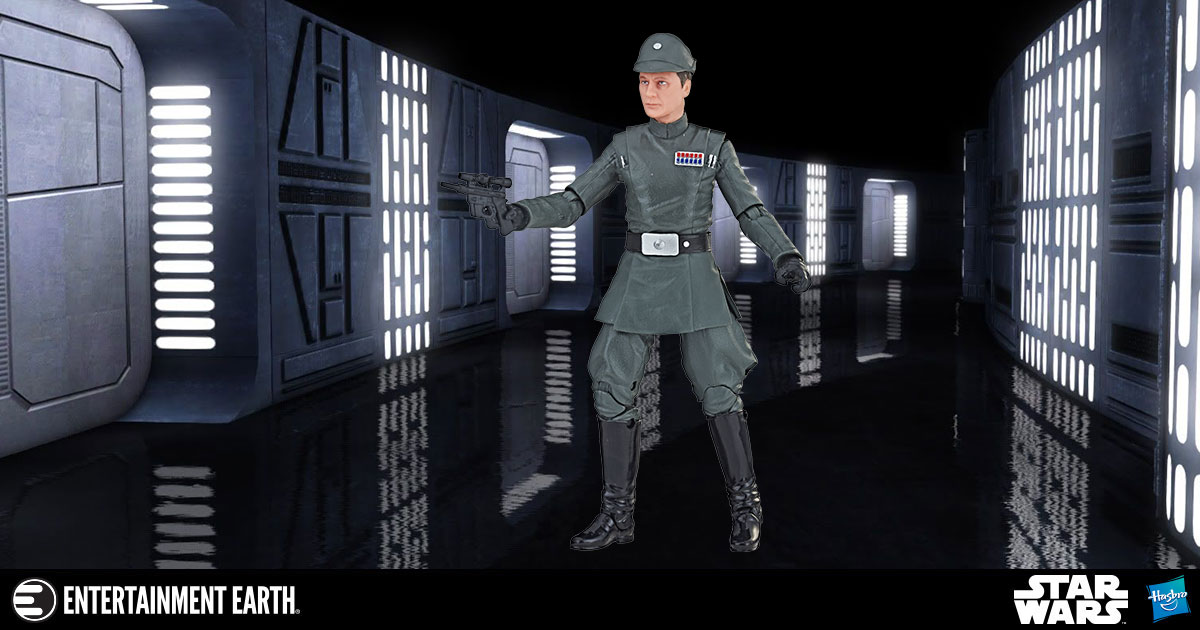 It's always cool when you get an opportunity to purchase an exclusive figure that you know would never be made if it wasn't sold by only one specific retailer. It's hard to imagine seeing an Admiral Piett figure carried in every Target and Walmart nationwide. But, it makes perfect sense as an Entertainment Earth Exclusive figure. Your Empire collection isn't complete without having an Admiral Piett figure for Lord Vader to bully and intimidate. The Black Series Admiral Piett will ship exclusively from Entertainment Earth in June 2018.
From Entertainment Earth: 
Take command of your destiny! The Black Series of Star Wars action figures is the ultimate line of collectibles for die-hard fans of a galaxy far, far away. It's your chance to get your favorite characters as exquisitely detailed 6-inch tall action figures.
You can now take home the Star Wars The Black Series Admiral Piett 6-Inch Action Figure. Most memorable in his supporting roles in Star Wars: The Empire Strikes Back and Star Wars: Return of the Jedi, Admiral Piett is promoted after his predecessor fails Darth Vader one too many times.
This out-of-this-world 6-inch scale action figure has the highest level of detail and authenticity at a price that can't be beaten. He would look great on your shelf next to other TBS figures like Darth Vader, bounty hunters, and Stormtroopers. Did we mention Piett comes with a removable cap and blaster? (Even if he never used a gun in the films, it's still a cool accessory!)
Coming soon – pre-order this exclusive figure on Entertainment Earth today!