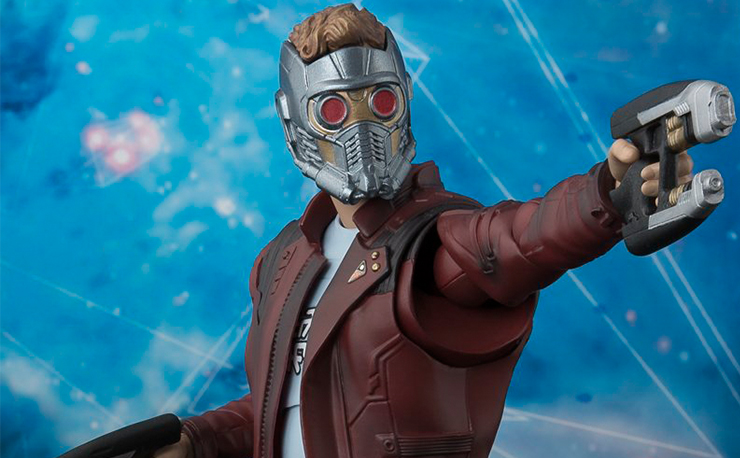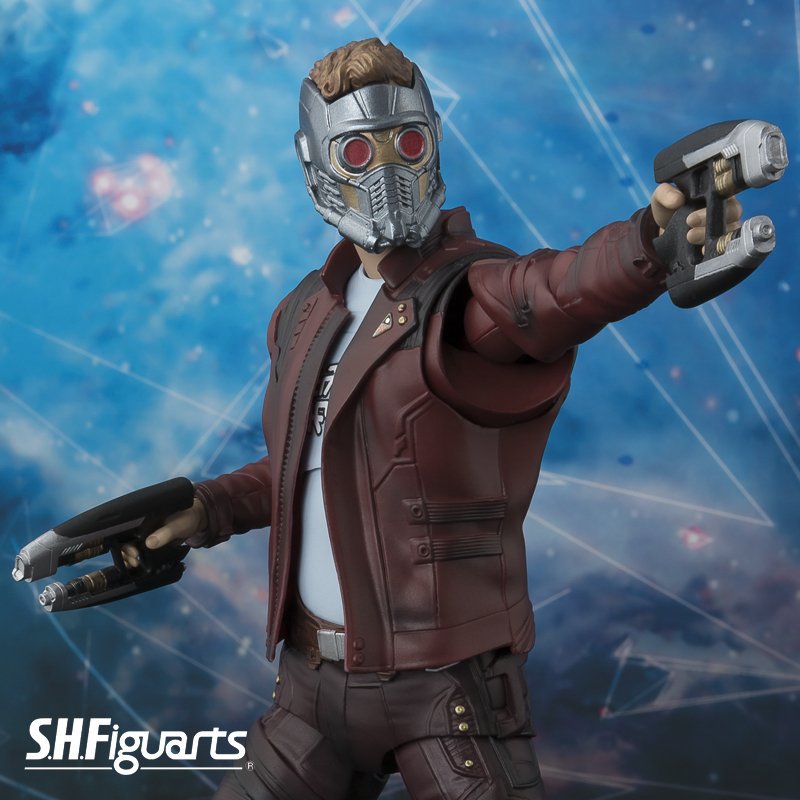 Guardians of the Galaxy Vol. 2 is finally ready to storm into theaters in just two weeks and we couldn't be more excited. We've been waiting for years to see Star-Lord and crew board the Milano again and while we sit tight in anticipation of that moment, we've been loving all the collectibles we've seen that are based on the film. Now, Bandai have added their name to the growing list with this new Star-Lord figure that arrives with some much welcomed guests.
This Star-Lord figure is based on his look in the upcoming movie and comes with masked and unmasked head sculpts, as well as twin blasters. He also comes with a figure of Rocket who brings along two different head sculpts and blasters of his own. If that wasn't enough, the figure also includes a Baby Groot collectible that comes unarmed, but lethally adorable.
Pre-orders are expected to start up on April 28th, with a release date set for sometime in September. More info is coming, so make sure to check back for additional details.