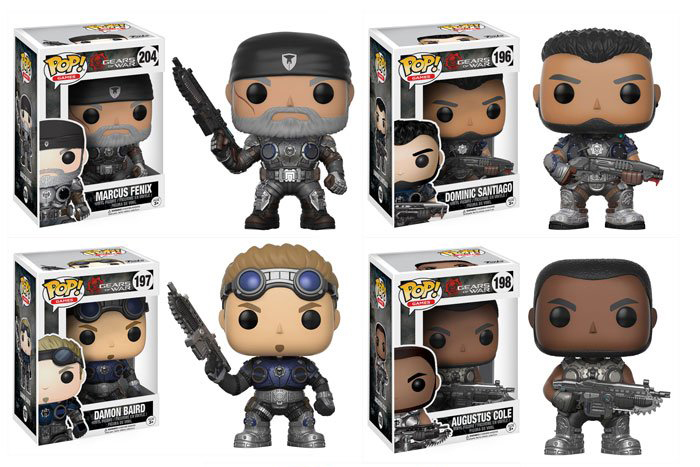 When you're a member of the COG, the fighting never ends. With the release of Gears of War 4 last October, the franchise took its first steps into this gen of gaming. To celebrate, Funko released POP!s of JD and his crew for their first Wave of figures, and now they're going old school with these Wave 2 vinyl figures.
Featuring POP!s of Old Man Marcus and his original Delta Squad team, these vinyls will look perfect next to Kait, Del and the rest of Wave 1. Joining Marcus is Dom, Cole and Baird from the original trilogy, as well as new character Oscar armed with a Retro Lancer. For fans of the Horde, grab this super-sized 6" adorable Brumak POP! and square him off against Delta Squad.
Pre-order them now via the links below as they're expected to hit shelves this spring.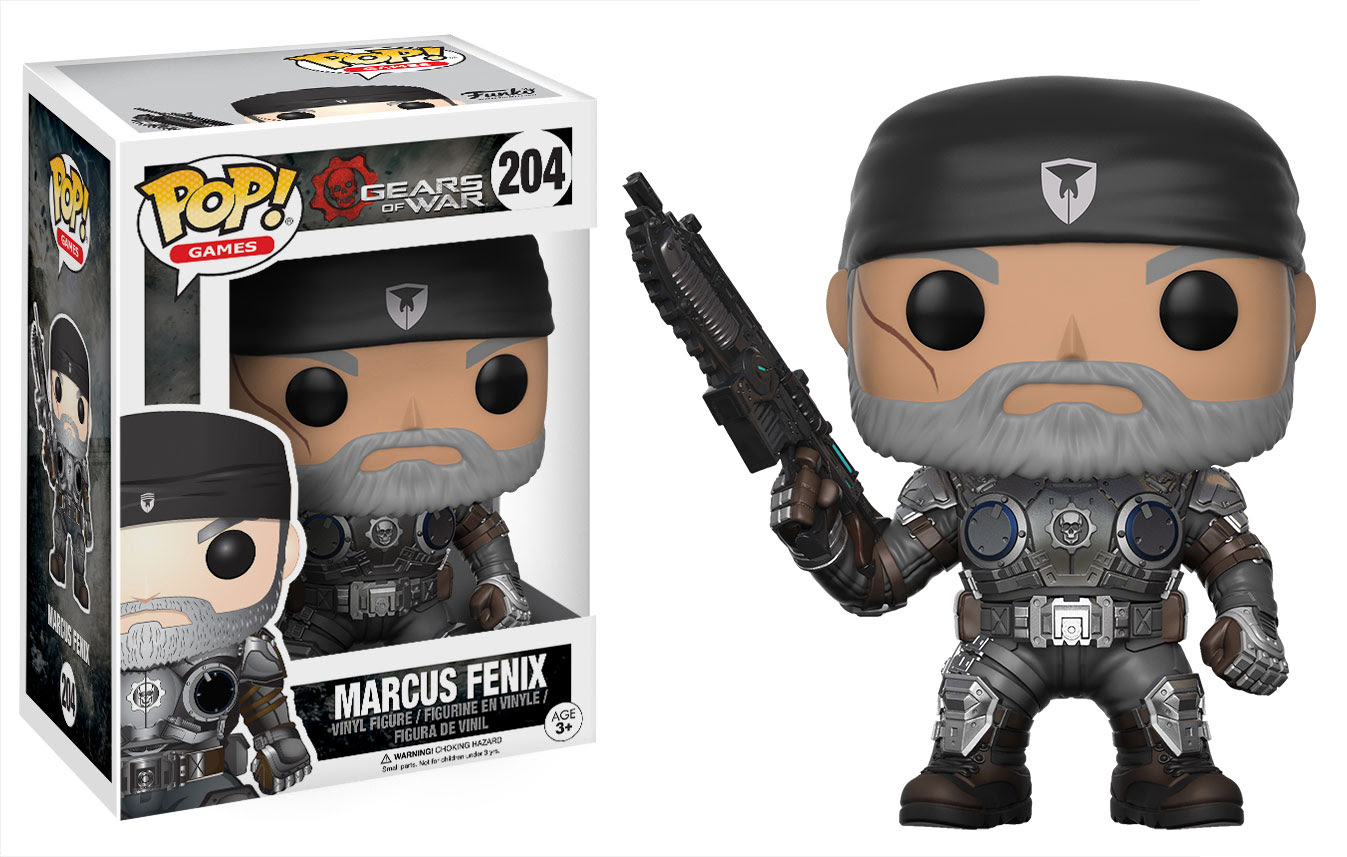 Gears of War Marcus Fenix Old Man Pop! Vinyl Figure – Buy Now
---
Gears of War Augustus Cole Pop! Vinyl Figure – Buy Now
---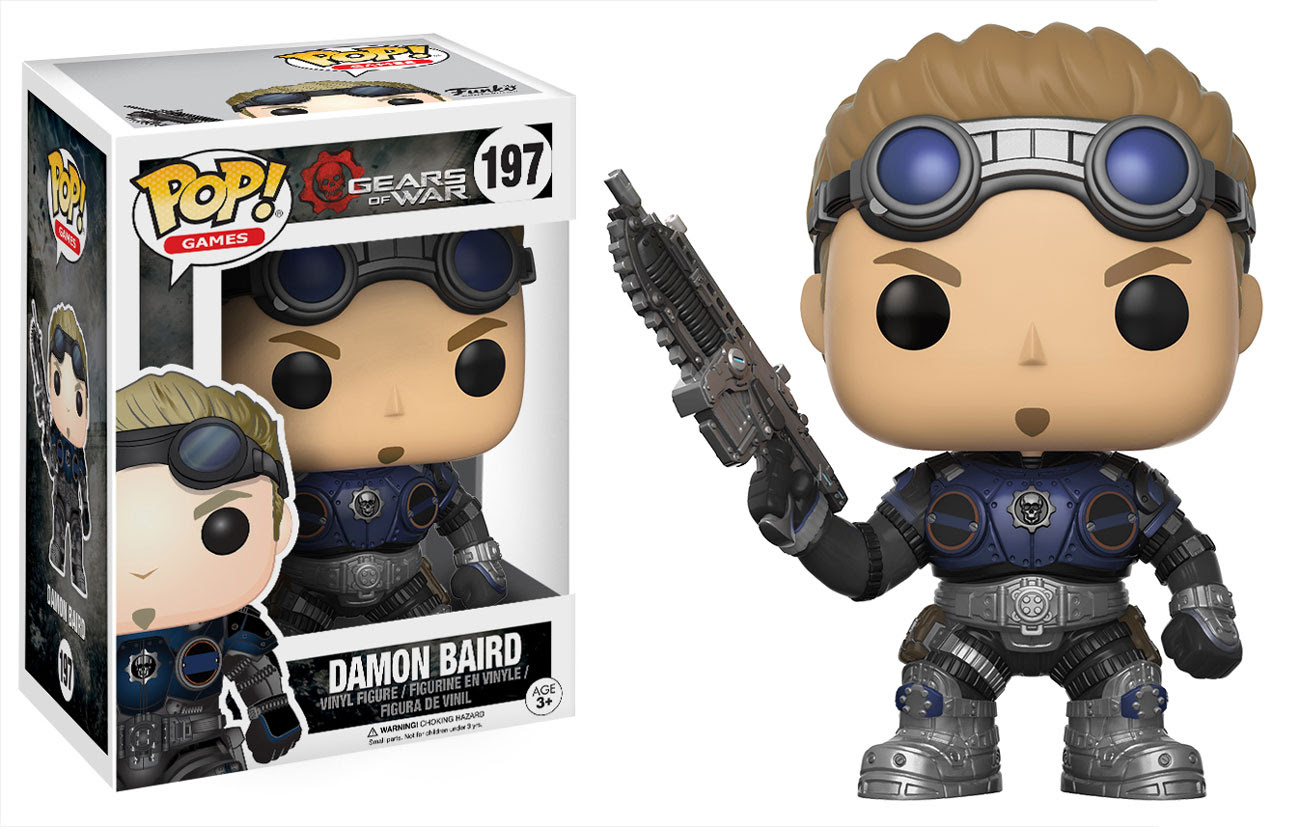 Gears of War Damon Baird Armored Pop! Vinyl Figure – Buy Now
---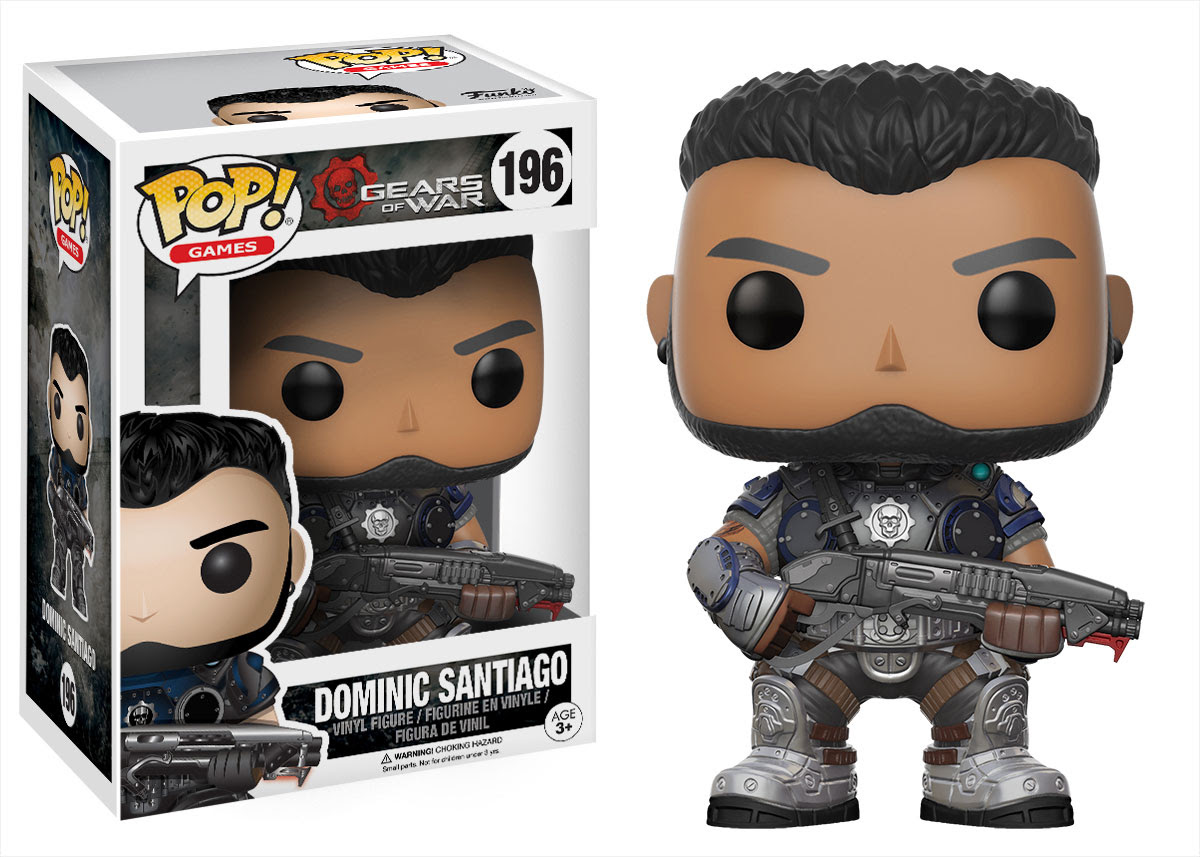 Gears of War Dominic Santiago Pop! Vinyl Figure – Buy Now
---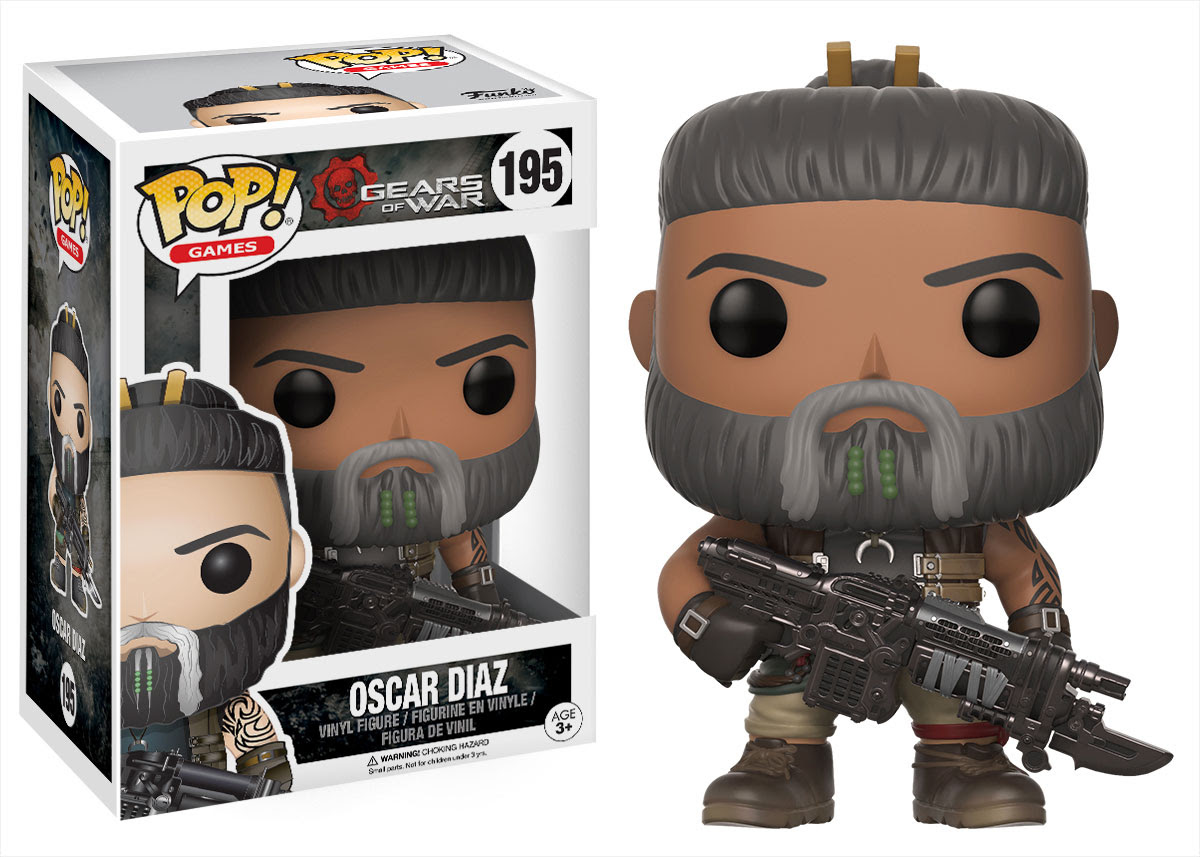 Gears of War Oscar Pop! Vinyl Figure – Buy Now
---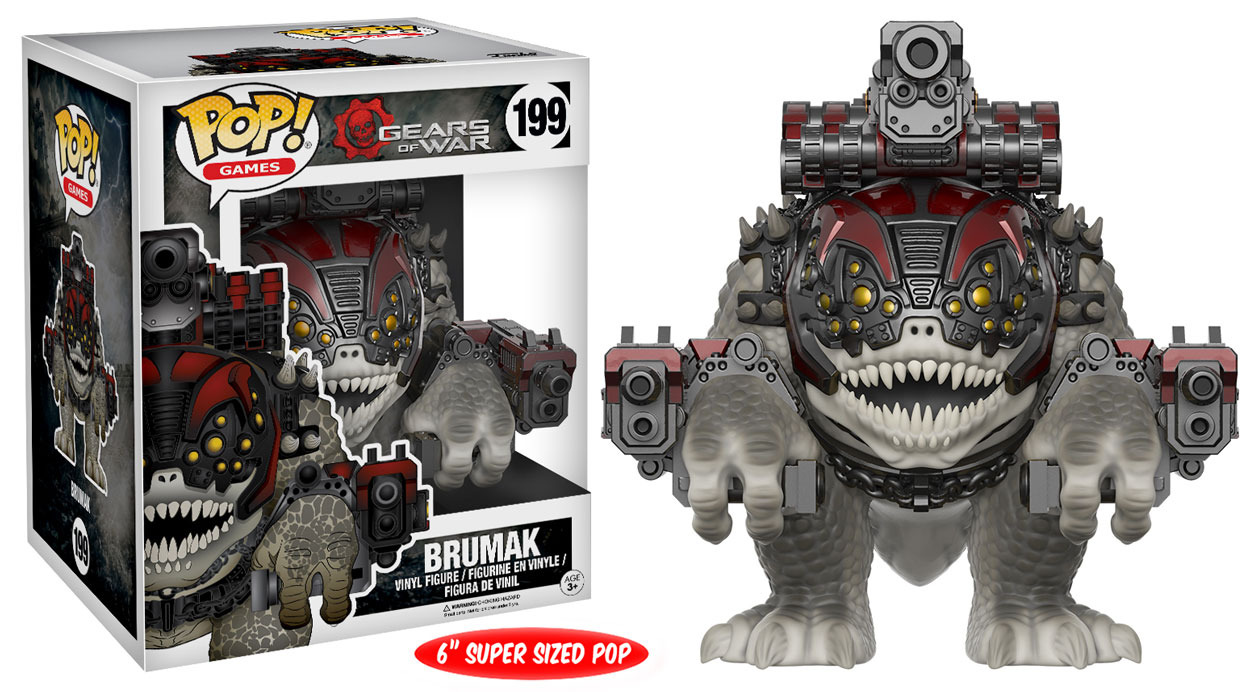 Gears of War Brumak 6-Inch Pop! Vinyl Figure – Buy Now