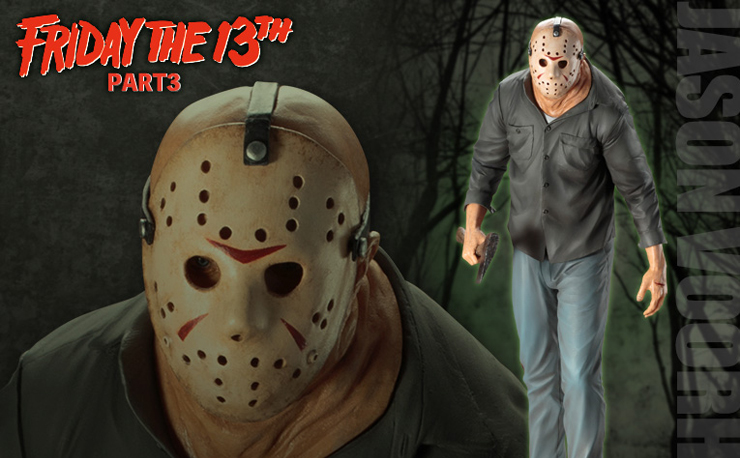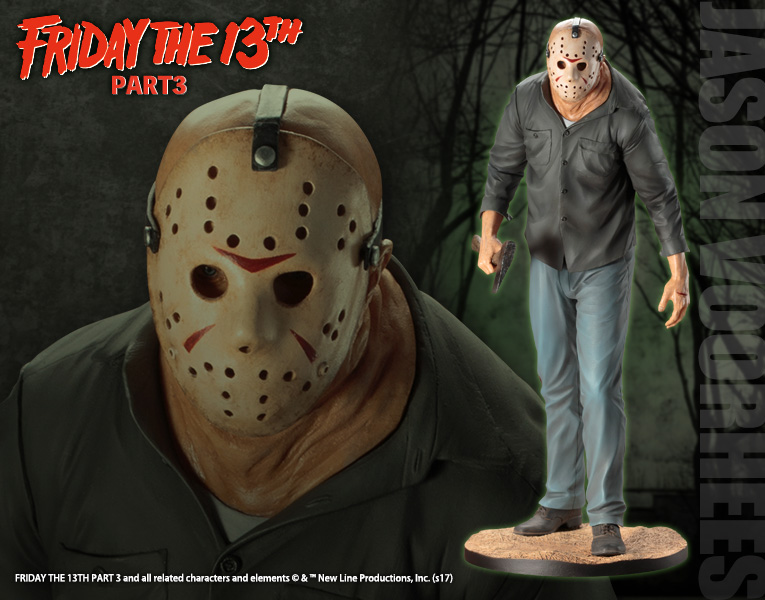 Camp Crystal Lake's second murdering psychopath (spoiler, it's Jason's mom in the original movie) comes to life as the first statue in Kotobukiya's new elite ARTFX horror icons line and we couldn't think of a better character to start with.
Depicting Jason Voorhees from the third Friday the 13th film, this menacing statue stands at 11 inches tall and has interchangeable hands if you can't decide between your love of an axe-swinging maniac or a machete-wielding one. Crafted with incredible detail from the terrain base to his deformed head concealed under his iconic hockey mask, this statue would look perfect among any horror fan's collection.
Pre-order today at Entertainment Earth for an expected delivery in July of this year.