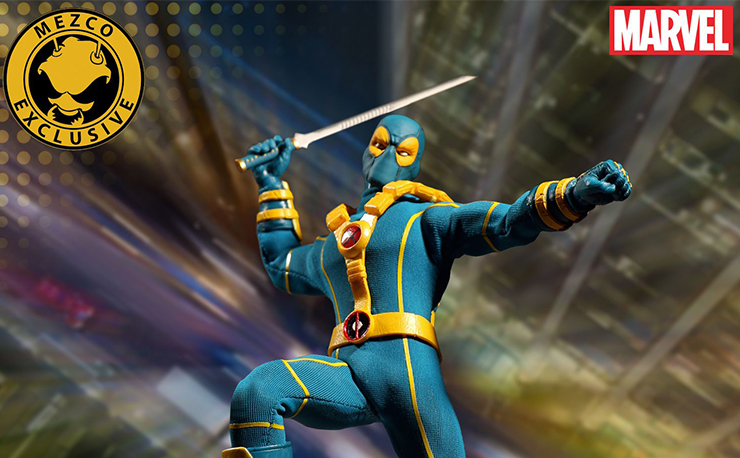 Marvel's Merc with a Mouth has always been one of the company's most popular characters but after the success of his first solo film, he's broken through and become a pop culture icon that even non-comic readers know about. We've seen Deadpool in a bunch of different costumes, including his X-Force gear, and now Mezco Toyz is bringing to life yet another variant costume for him with the release of Deadpool in a classic blue and yellow X-Men suit.
This 6" tall figure comes with two head portraits, hand painted detailing all over, eight swappable hands that includes a pair of gun and sword-holding hands, one with a grenade and one with a laid-back "hang loose" hand. The figure comes loaded with accessories, including a machine gun, four grenades, a katana and a handgun, so you can pose Wade Wilson with whatever combination of weaponry you feel is suitable.
Available to pre-order right now at Mezco's site, make sure you act as fast as you can before you miss out on this summer exclusive figure.