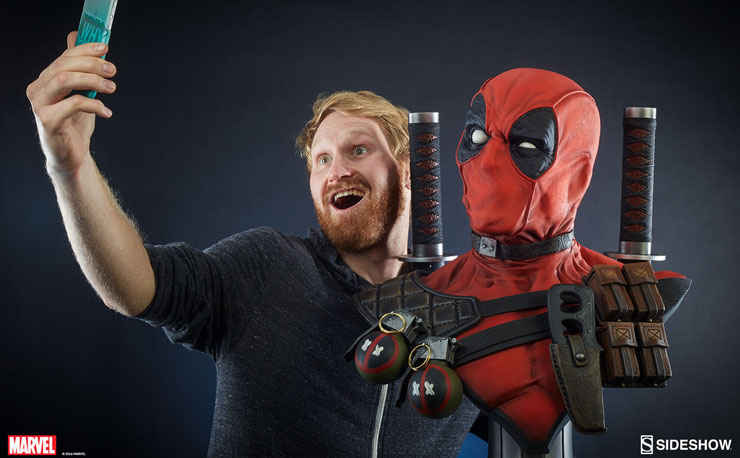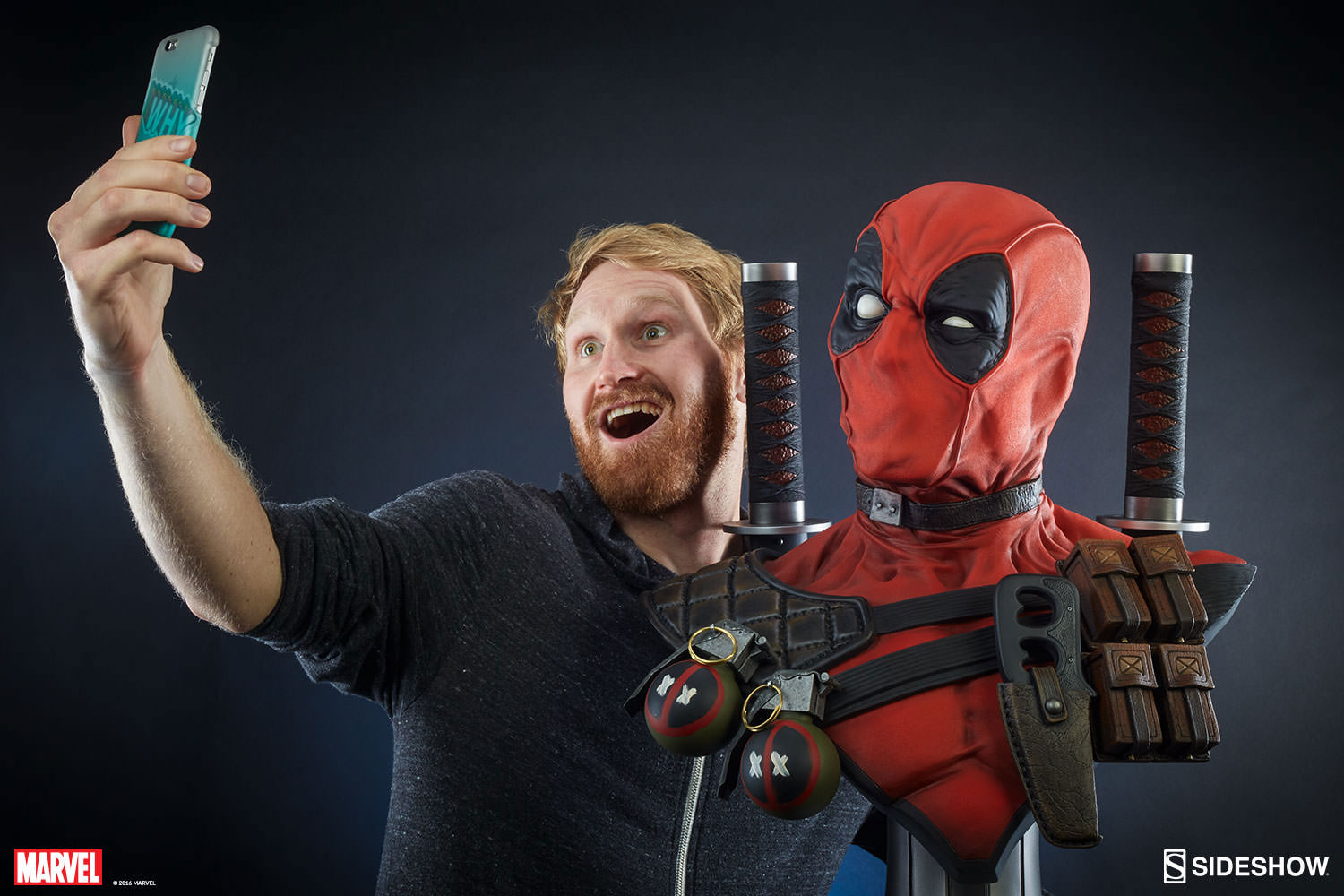 Wish you could add Marvel's Merc with a Mouth in life-size form to your collection? Sideshow has you hooked up with this 1:1 scale Deadpool Life-Size Bust that's now available for pre-order.
Sculpted with tons of detail and equipped with his trademark red and black costume plus twin katanas, hand-painted grenades, shock absorbent shoulder pad and quadruple leather magazine pouches, this life-size Deadpool bust is about as epic as it gets if you're a fan of Marvel's witty mercenary. The Deadpool bust measures 28″ high, weighs 35.00 lbs and costs $979.00. Delivery is expected for Oct 2017 – Dec 2017. Take a closer look at the all-new Deadpool bust by Sideshow Collectibles below.
Click here to pre-order the Sideshow Deadpool Life-Size Bust at Sideshow.com.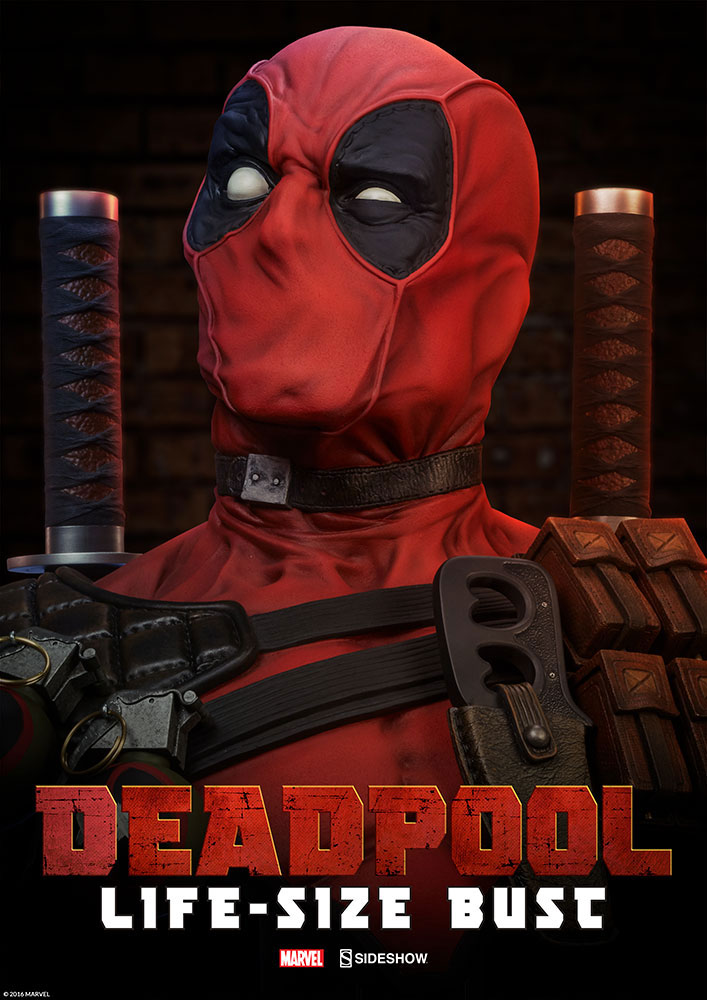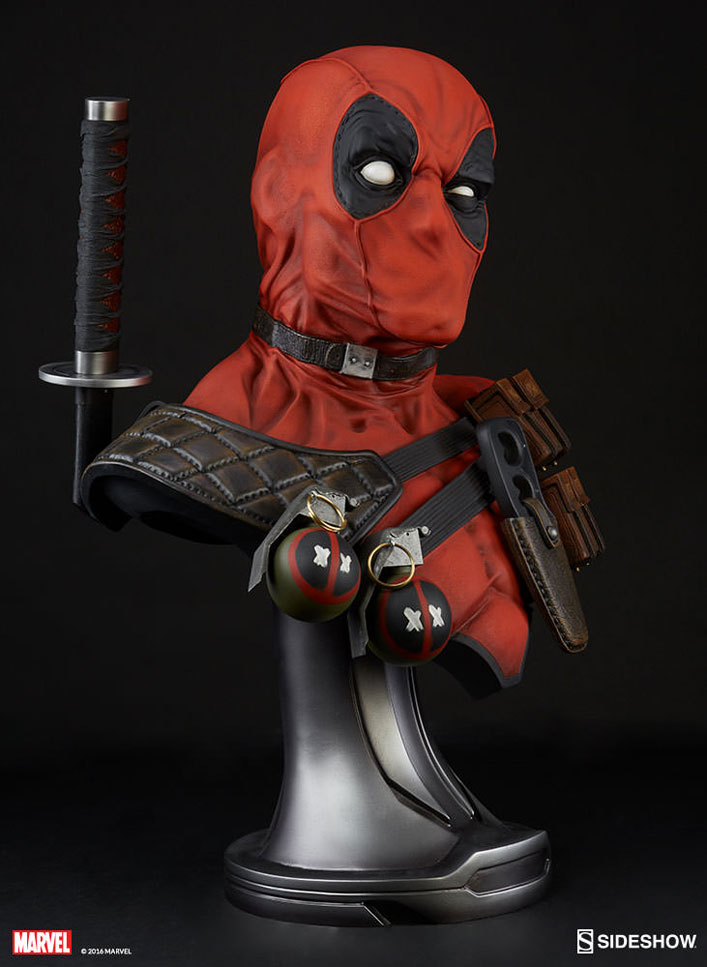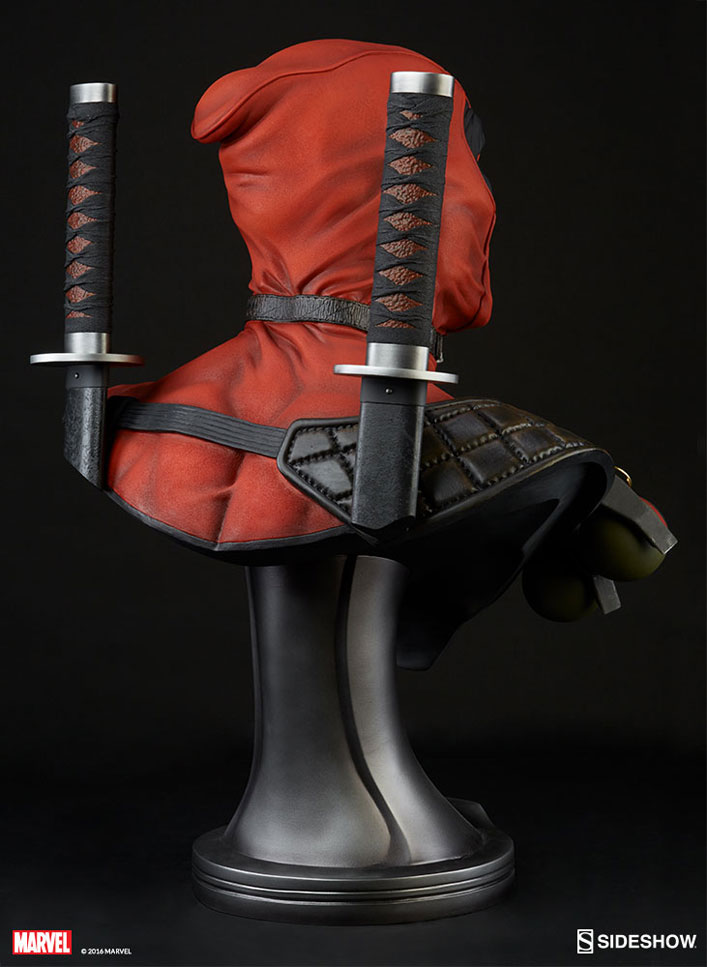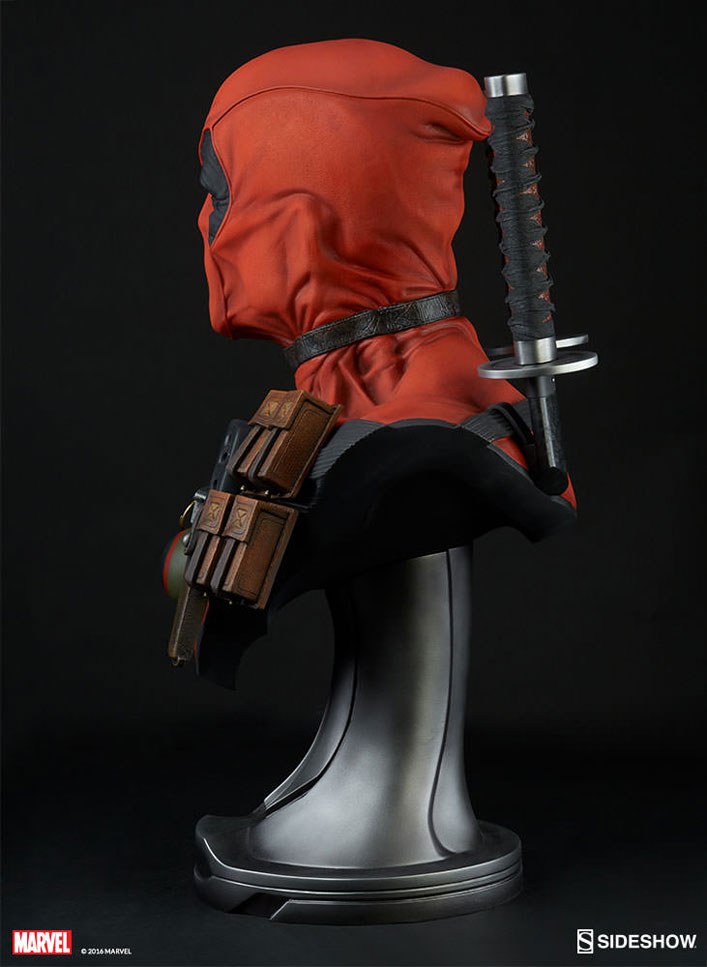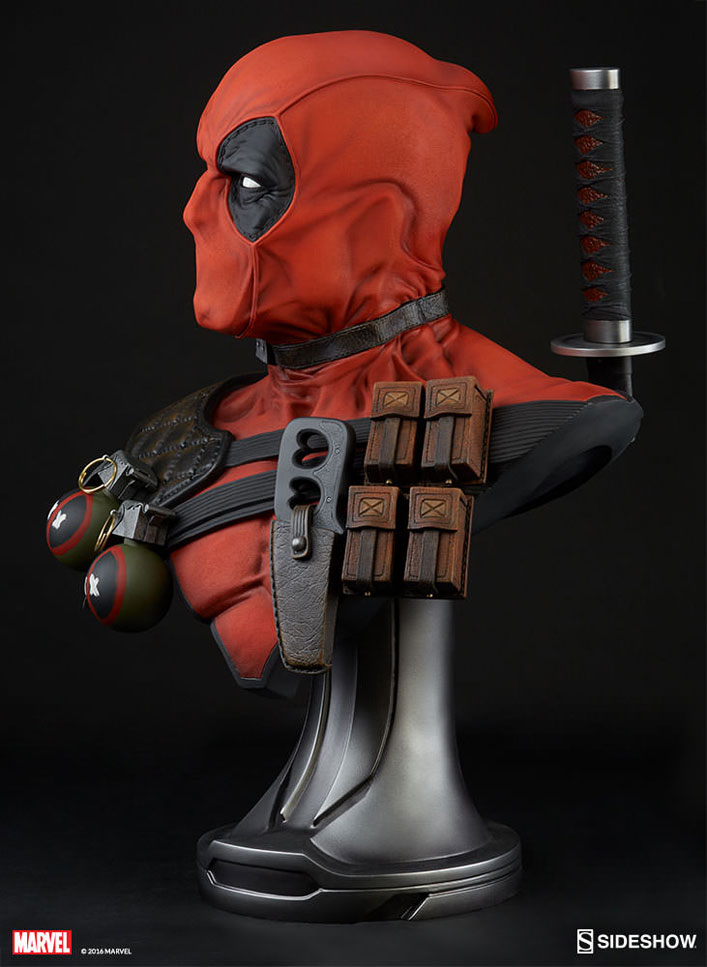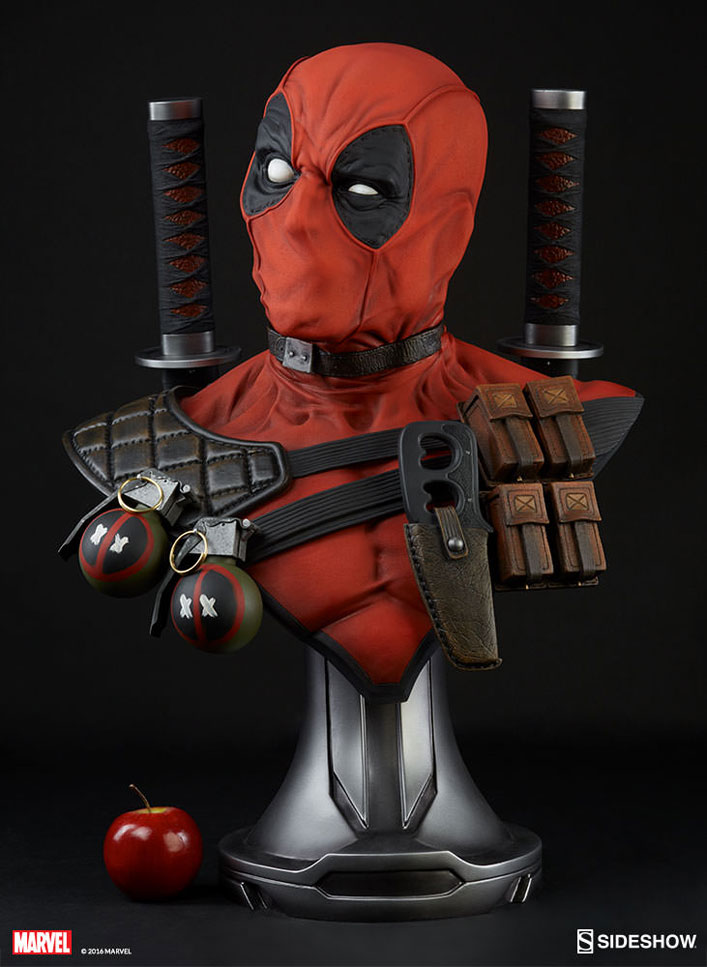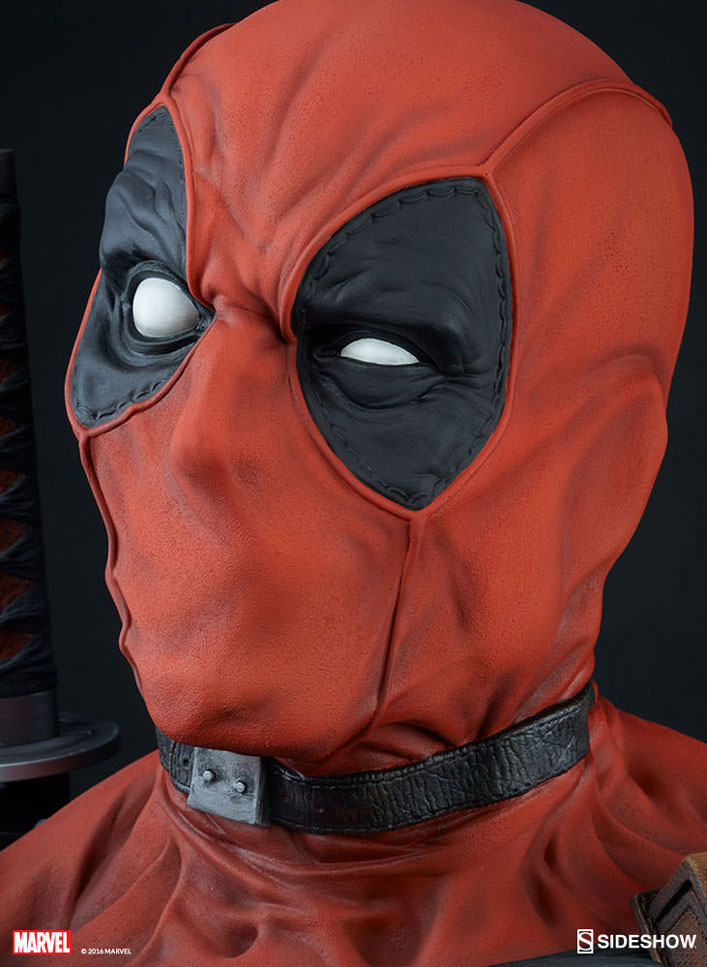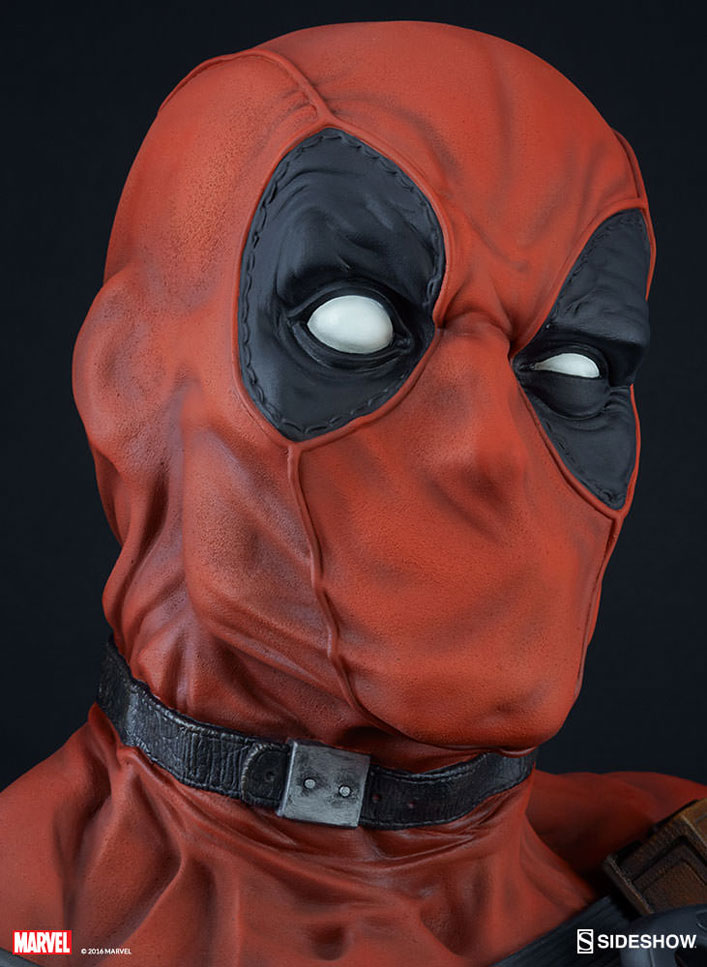 Click here to buy the Deadpool Life-Size Bust by Sideshow Collectibles.