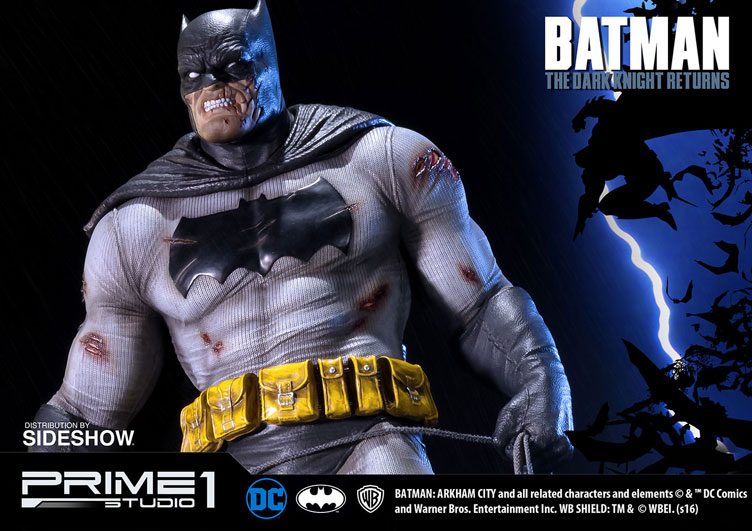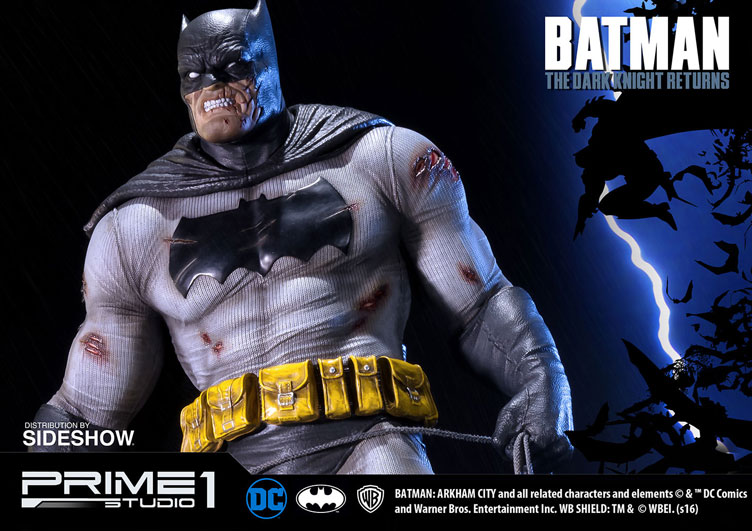 To celebrate the 30th anniversary of The Dark Knight Returns by Frank Miller and DC Comics, Prime 1 Studio is releasing this epic Batman statue that captures The Caped Crusader as depicted in the classic comic book miniseries from 1986.
Towering at 33 inches high and sculpted in premium style, this Batman statue that's based on The Dark Knight Returns features two switchable portraits (damaged and angry damaged), as well as switchable arms and hands including a right palm holding a sniper gun, a right relaxed palm, a left fist, and a pair of arms for holding a rope Batarang.
If you're a fan of the classic Batman comic book by Frank Miller, you're bound to love this premium statue from Prime 1 Studio that's expected to ship June 2017 – August 2017.
Click here to pre-order The Dark Knight Returns Batman Statue at Sideshow.com.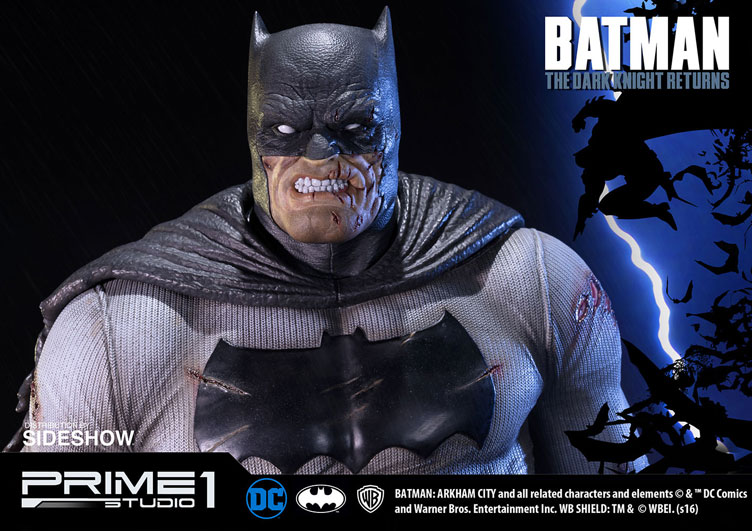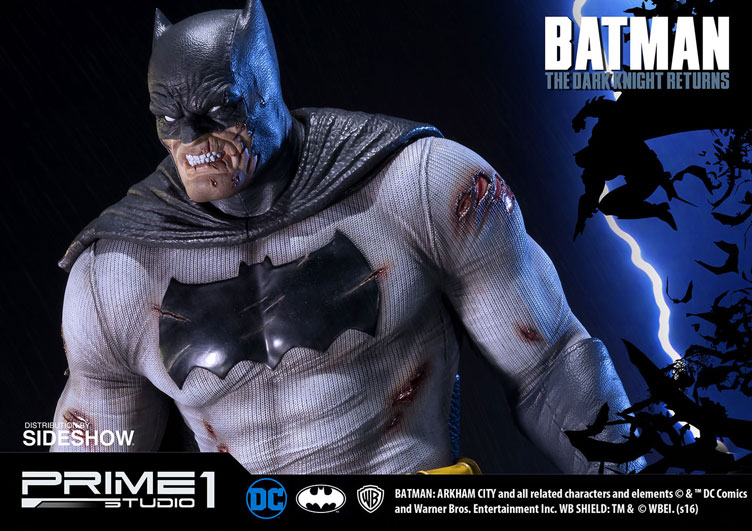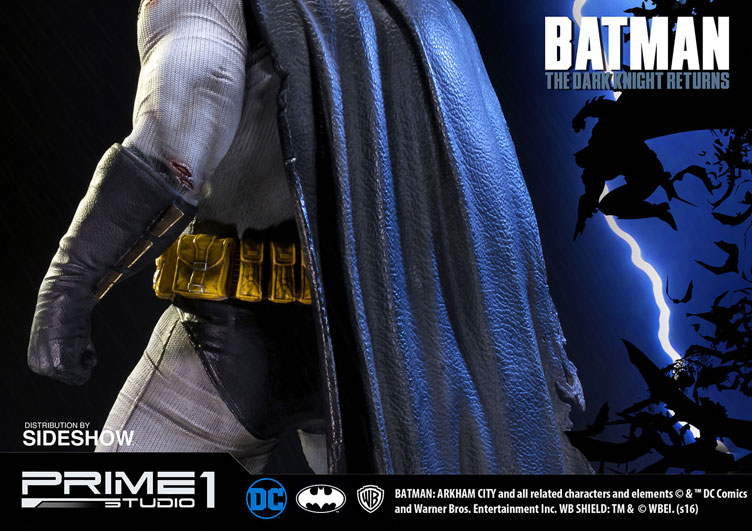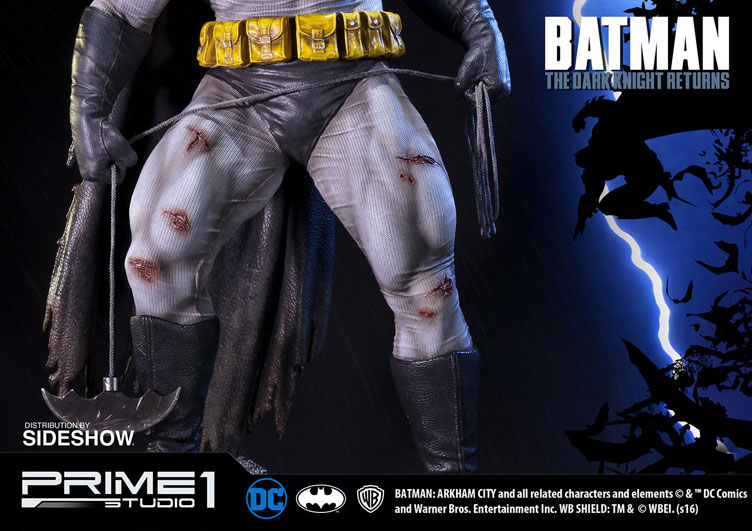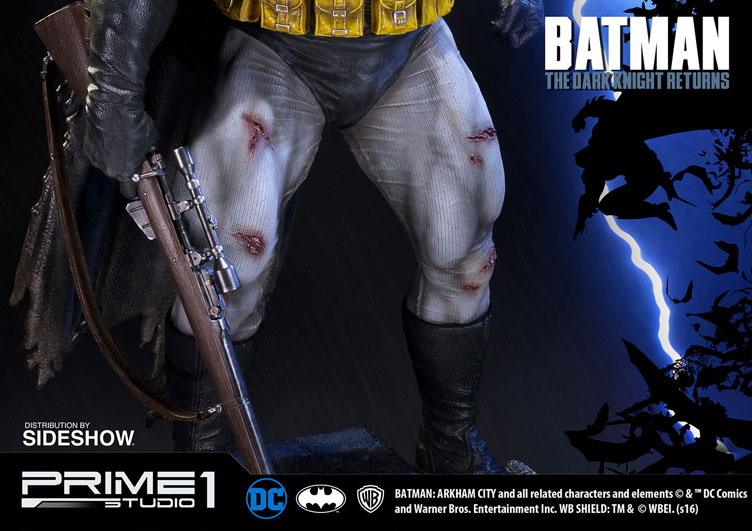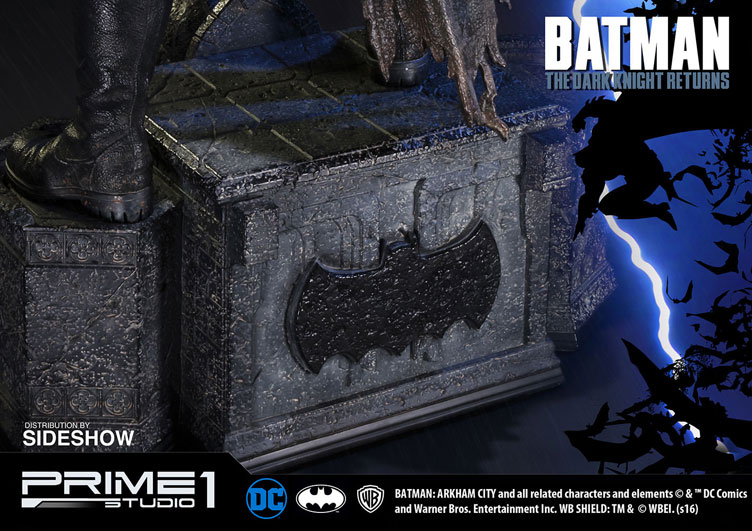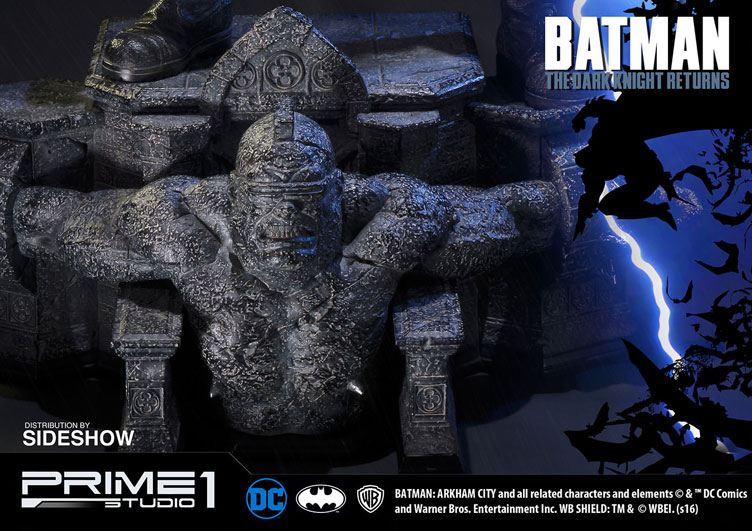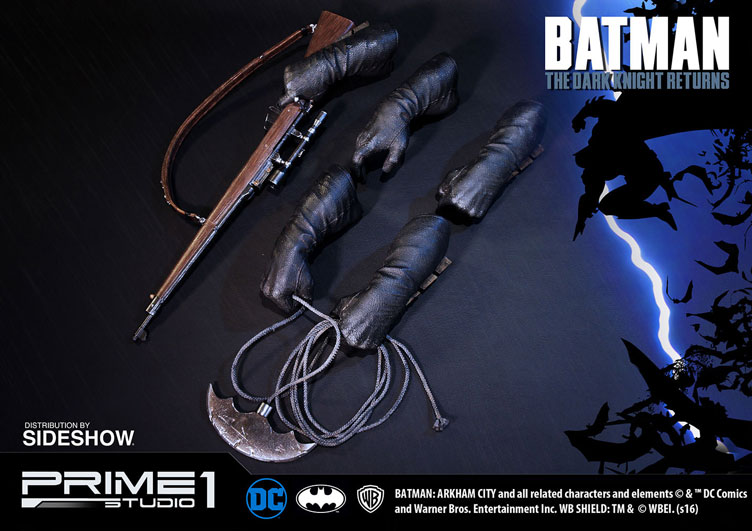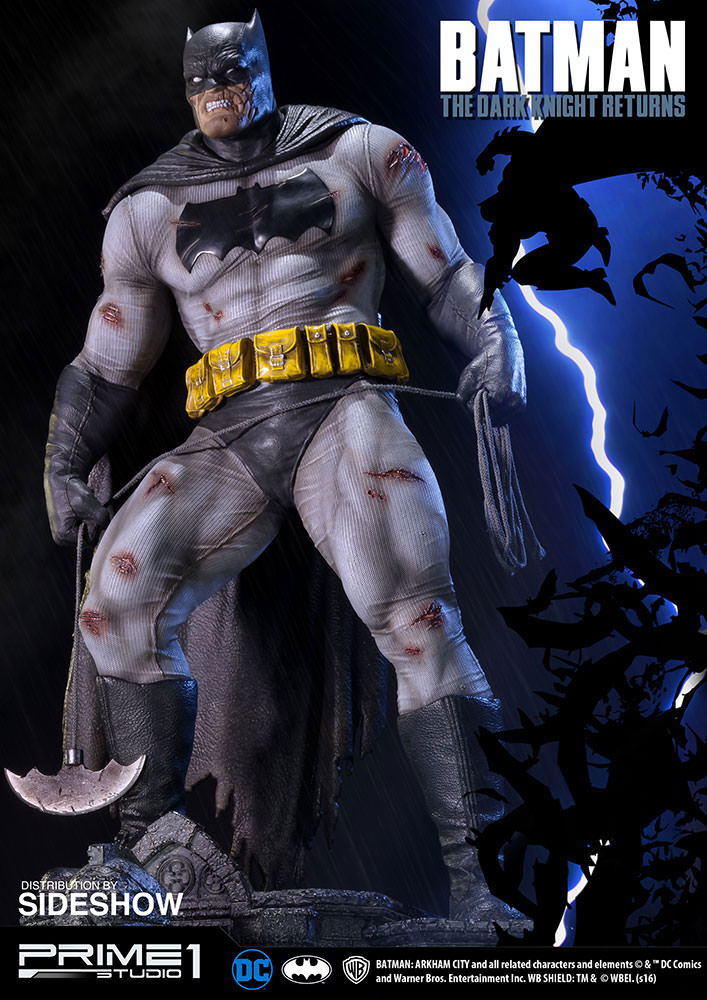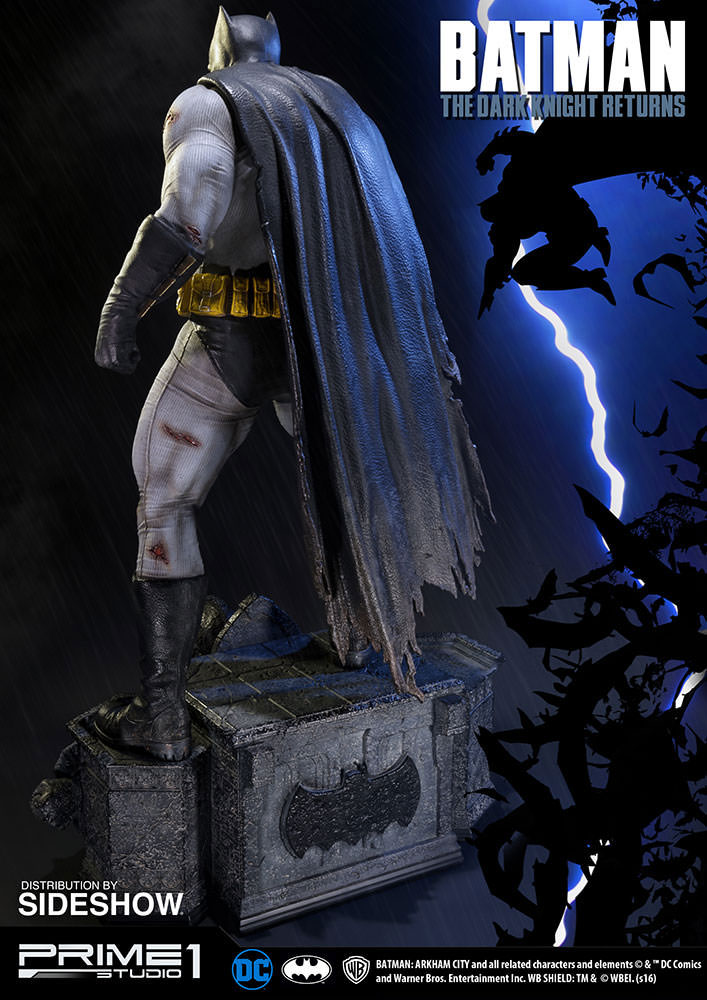 Click here to buy the The Dark Knight Returns Batman Statue by Prime 1 Studio.